First Greggs launched their meat-free sausage rolls. Then Pizza Hut did dairy-free cheese. Next up, Burger King introduced the Impossible Burger. And now it looks like it's KFC's turn to grab a slice of the ever-growing vegan market.
Images VIA
Yes, despite being a fast food chain known for fried chicken (the clue is in the name), KFC is launching its own plant-based patty and it's called the Imposter Rooster.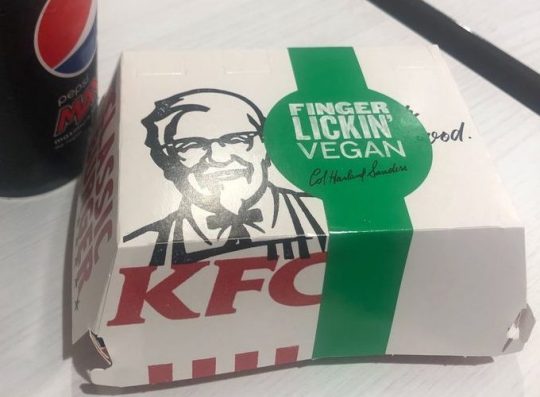 The company is actually collaborating with Quorn to provide the meat-free chicken-style burger, which will be coated in their signature herbs and spices recipe, fried on-site and put between a bun with lettuce and mayo. To be fair, it sounds delicious – and anyone who's tried a Quorn chicken burger will know that it's as close to the real thing as you could hope for.
The burger is being trialled in stores across London, Bristol and the Midlands for four weeks from 17 June to 15 July. If it does well, the fast food franchise will roll it out across the country – and, let's face it, if the unprecedented success of Greggs' vegan sausage rolls are anything to go by, it will do well.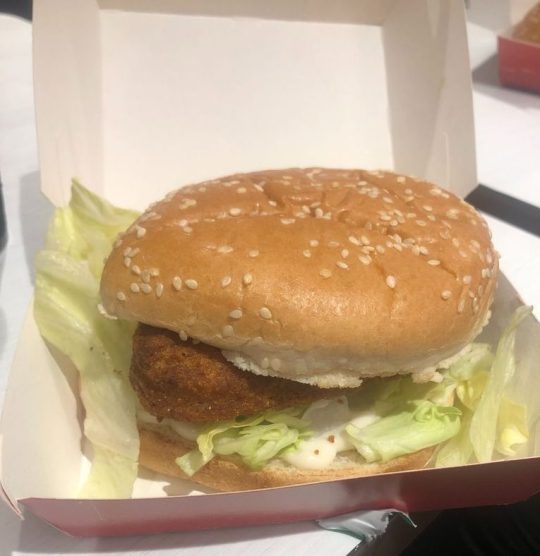 Whether you like it or not, the vegan community is rising by the minute and so anything that serves up fast food classics in a meat-free format is going to be well received.
If you want to get your chops around one of these, head to KFC stores in either of the three aforementioned locations. The Imposter Rooster will cost £2.99 on its own and £3.49 with a drink, while the wrap with a drink will be £3.99 and the salad with a drink will cost £3.79.
Tony Davison, Head of Global Foodservice and QSR at Quorn said:
A vegan KFC? We couldn't believe it either.

But we've done it – working with KFC we've created a bespoke Quorn fillet that does the Colonel's recipe justice. We have no doubt that KFC fans are going to love the modern take on a finger lickin' favourite.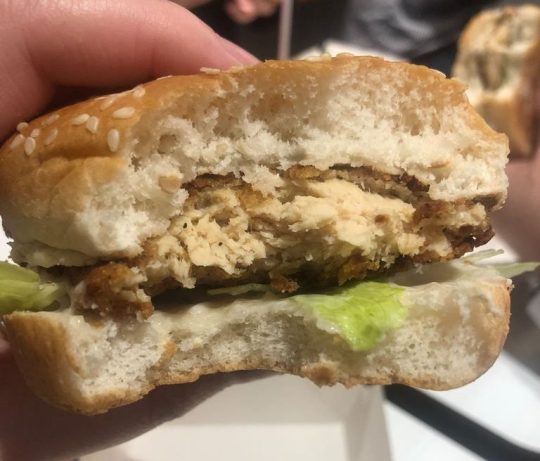 Meanwhile, Dawn Carr, Director of Vegan Corporate Projects at PETA added:
We've been so excited to hear about this and play a part in KFC's journey to reaching this game-changing new vegan range.

We're confident it will be a huge hit with the skyrocketing numbers of vegans, vegetarians, and flexitarians around the UK.
For more fast food news, did you know McDonalds might be extending their breakfast hours to 11am? Get in!