I don't think I've ever had Popeye's Chicken – even when I've been to America – but apparently they've been killing it so hard since they opened a takeaway store in Westfield Stratford that there's been no other choice for them other than to open up their first sit-down restaurant in the country in Chelmsford, Essex.
Featured Image VIA
For those of you unfamiliar with Popeye's, they're pretty much another version of KFC from Louisiana that's famous for their chicken that's marinated for 12 hours in their signature blend of Louisiana herbs & spices creating what they call 'Popeye's shatter crunch texture'. Sounds awfully like KFC, but it does sound pretty good and I guess it's a bit of a change from the Colonel's special every Friday afternoon.
Here's what Tom Crowley, the CEO of Popeye's UK, had to say about the big announcement: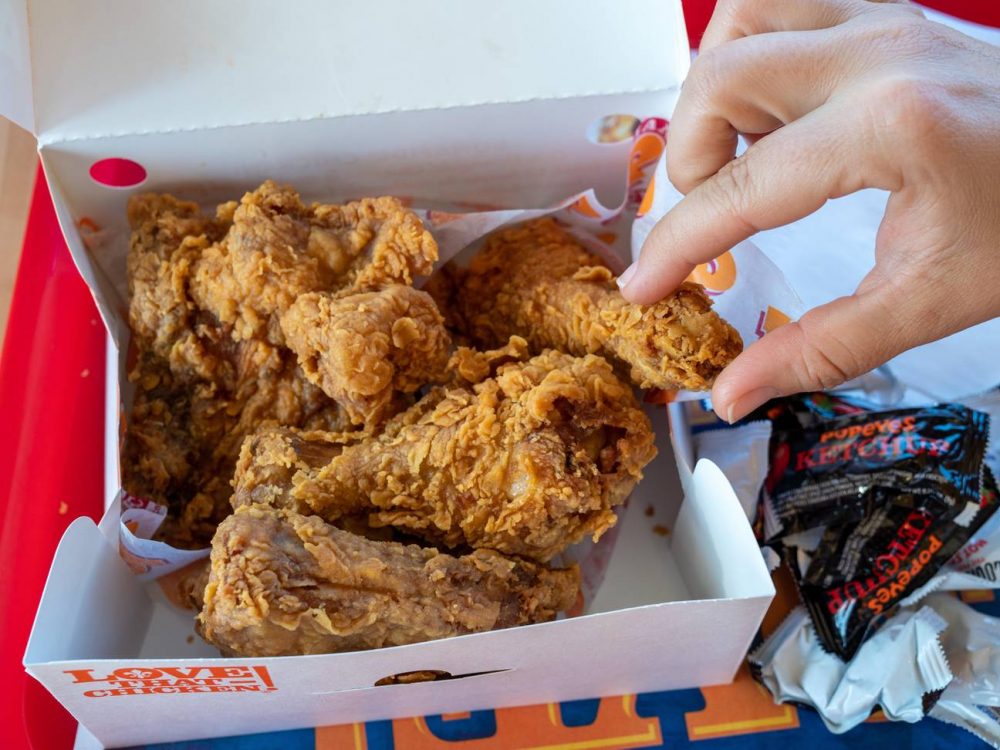 We've been blown away by the UK's response to Popeyes, with guests queuing for hours to try it. Our legendary menu and Southern spirit have captured the capital already, and we look forward to building on that with the launch of Chelmsford.

Chelmsford was the perfect place for our first sit-down restaurant; it's close to London but sits at the very heart of Essex, which is such a vibrant part of the UK with a close-knit community.

The team is really excited to open; we already know guests love the food, but now we have the opportunity to really showcase our Louisiana hospitality too.
Yeah I suppose he's right about that? I'm kinda surprised that Popeye's UK even has a CEO considering they only have one restaurant right now, but I suppose they're looking to expand even further after this one and somebody needs to find those sites hey.
Not sure if Chelmsford is the 'perfect place' either – how many people reading this can say that they've even been there? – but hopefully this means that the rollout can speed up and Popeye's can make it into places that people actually might visit. I really wanna check it out considering how much they're bigging it up here. That 'shatter crunch texture' has got me all weak at the knees baby.
For more of the same, check out when a woman discovered chicken brains in her KFC. Perfect time to switch over to Popeye's.