It seems like the market for extra items for your garden for BBQ season is burgeoning even though it doesn't really make any sense  – it's kinda like where you get more expensive clothes for your character on GTA and it doesn't really affect anything except maybe makes you look a little cooler – and the latest item available for purchase is this outdoor pizza oven from Lidl for just £99.
Images VIA
Yes, I know that Aldi are already selling a pizza oven for £40, but it's not really a pizza oven is it – it's just one that clips on top of your BBQ and allows you to cook pizza in it. The Lidl option is a full blown oven that you can whack in the middle of your garden and cook a bunch of pizzas on, in addition to or perhaps instead of your traditional BBQ food.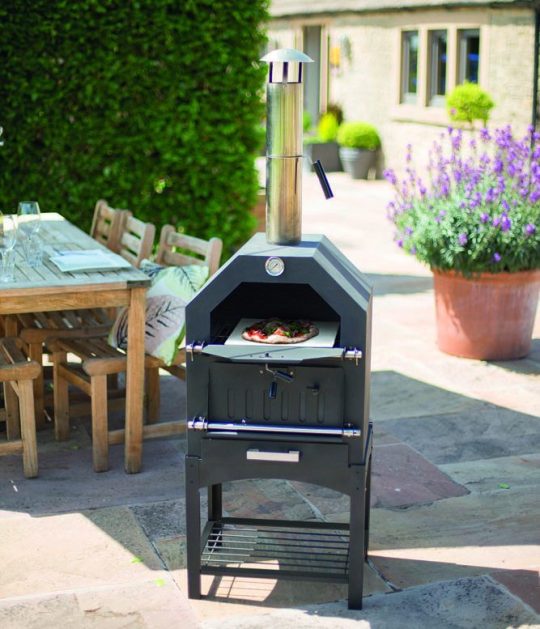 I know, controversial right – but I guess Lidl are trying to change the narrative on BBQs right now and why not hey? They've been going on a while without much competition. Might be time to switch it up finally.
Of course, the oven does have a BBQ with it and doubles up as a BBQ as well, so you can do both if some prick comes over to yours and insists on a BBQ, but I think it would be a cooler idea to just be like 'nah, we're doing pizzas today. Like it or lump it.' Give it a go and see what happens.
If you care about the technical stuff, the pizza oven is made from durable steel and is finished in black high temperature pain, easily fitting 12 inch pizzas in it. It's available in store from today but is expected to sell out fairly sharpish, so you had better be quick. Go for it.
For more of the same, check out these bunny shaped nuggets that Lidl were selling for Easter earlier this year. Real character.