There's no denying that Wetherspoons is a national institution and not surprising really – it's pretty much the only pub left in the country where people can actually afford to drink pints given the current economic climate.
Featured Image VIA 
So it's with no surprise that after opening 900 pubs in the UK, the famous pub branch has decided to open up a museum celebrating their legacy in Wolverhampton. Maybe it's kinda surprising it's in Wolverhampton, but that place probably needs all it can to regenerate the area. Just saying.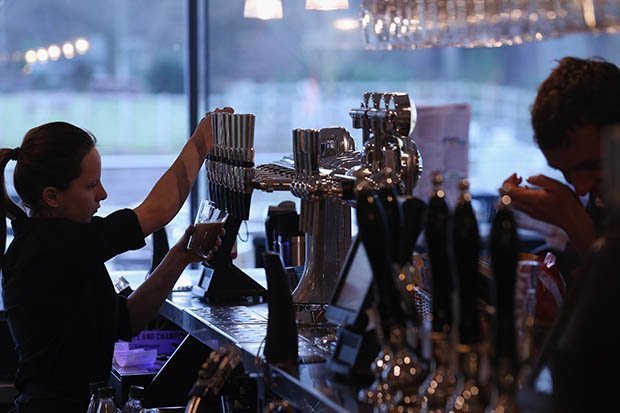 The plan is for Wetherspoons to open up a museum and a 70 person hotel above The Moon Under Water pub in Wolverhampton which will also create 50 jobs in the area and hopefully attract Wetherspoons tourists to the area as well. Kinda grim but also kinda cool.
Wetherspoons spokesman Eddie Gershon said the following about the new development:
We have great plans for the popular The Moon Under Water pub.

We believe this will be great for the pub, its customers and just as importantly the city itself.

We feel the museum will prove popular with people who want to know more of the history of the company and see artefacts from the past.

The fact that Wetherspoons wishes to house it in Wolverhampton is positive for the city.
I mean I can't say I'm actively chomping at the bit to get down there, but I'm sure there will be some people out there who think that this is the centrepiece of their ideal weekend away in Wolverhampton. I just hope I never actually meet them.
For more of the same, check out how you can actually get married in one now. Awesome.