Who wants a free tattoo and an awesome story to go with it? Okay, you're going to need to be struck by lightning. Head outside on a particularly thunder-stormy day and you'll be in with a shot. You can increase your chances of being struck by lightning by climbing up somewhere above ground, like a tree or your roof. Also, lightning is attracted to wet and metal objects so make sure you're holding onto something wet and metal and you could become the very lucky recipient of an insanely powerful bolt of lightning from above in no time.
☛ Watch This Next: Super Slow Motion Lightning Is Amazing 
Survive, and you will have a very cool story to tell. Don't survive, and you will still have these awesome lightning tattoos on your body. That's because people who get struck by lightning are sometimes left with tattoo-like markings called Lichtenberg figures (after the man who first noticed the patterns while experimenting with lightning). This young man was out tending to his garden during a spring storm when he was struck by a bolt of lightning, leaving him with this intricate, fern-like pattern on his arm which could easily be mistaken for some pretty unique body art: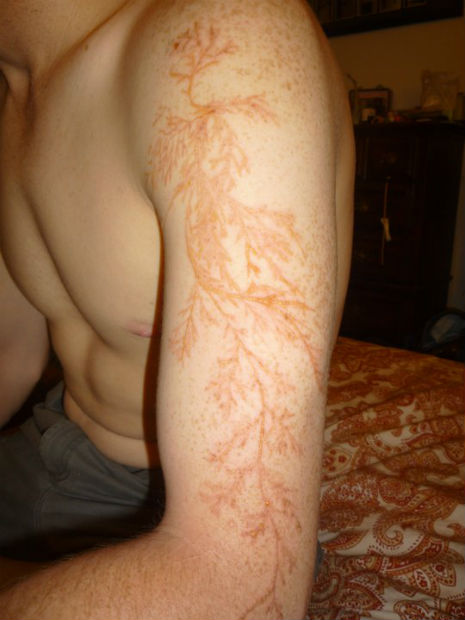 Amazingly, he didn't feel a thing.  He thought something had hit his neighbour's house, and it wasn't until later that he realised his arm was feeling sore and was covered in these weird lightning marks.
☛ Get Help: How To Fix A Bad Tattoo
A Dr. Matthew Avram explained: "The feathering marks are formed by the transmission of static electricity along the superficial blood vessels that nourish the skin. They're the kind of marks that when an emergency medicine doctor sees it, you know exactly what the diagnosis is — a lightning strike."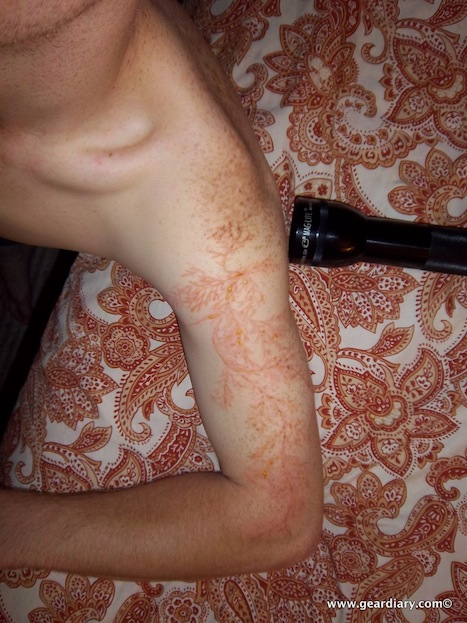 Unfortunately, these markings don't last forever but they lasted for a few days for this guy, which is longer than usual. Typically they fade after a few hours, or the marks turn into big blisters. Obviously, this is a super rare thing to see. Here some other 'nature tattoos' I found: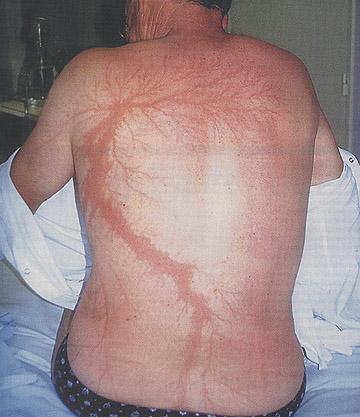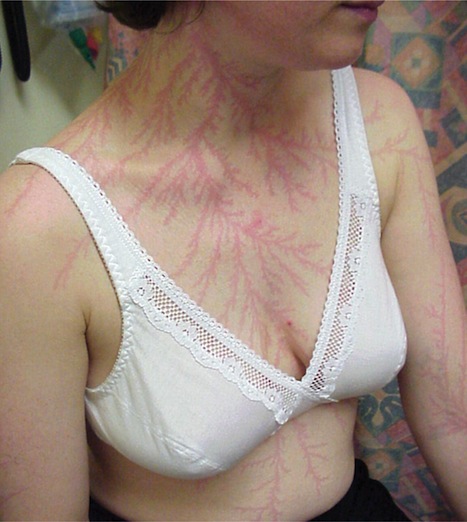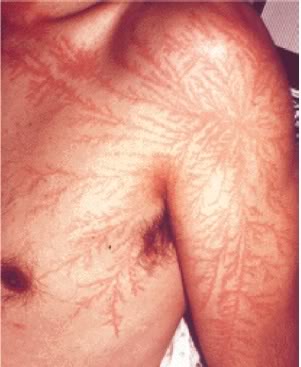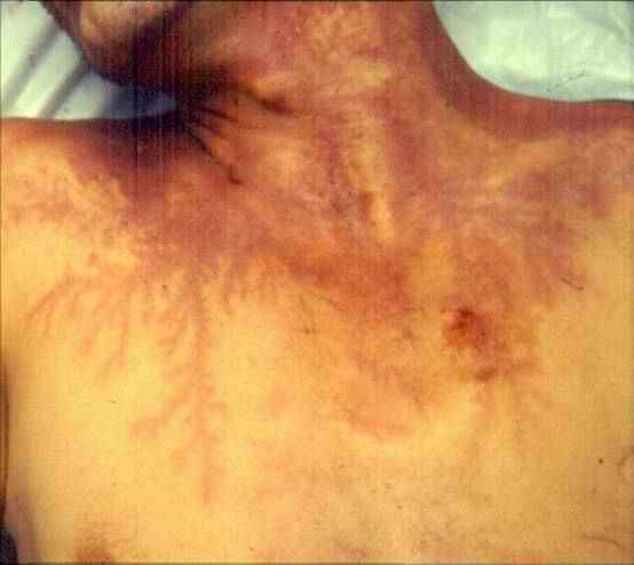 ☛ More Mother Nature: Terrifying Dust Storm Hits Australia
Not really worth risking death if they're not permanent if you ask me.