An Argentinian football fan who is a big time supporter of River Plate FC got a barcode tattoo that scanned to a YouTube highlight video of his team.
Featured Image VIA
Pretty damn cool actually:
A River Plate fan got a QR code tattooed on them that shows the Copa Libertadores final goals against Boca Juniors whenever you scan it with your phone. 😂

Argentinian football, another world. 🇦🇷pic.twitter.com/ppi7yhrvvX

— Marathonbet (@marathonbet) April 11, 2019
Just one problem really – the highlight video was a compilation put together by some random YouTuber and in no way affiliated with the team itself. I think you can tell where this is going…
Whoever uploaded that video should delete it for the bants. Actually I'm gonna go and report it for copyright infringement as we speak just to ruin his tattoo lol https://t.co/CGf50ScTm0

— Adam ♦️ (@JOURNALlSTE) April 11, 2019
And boom: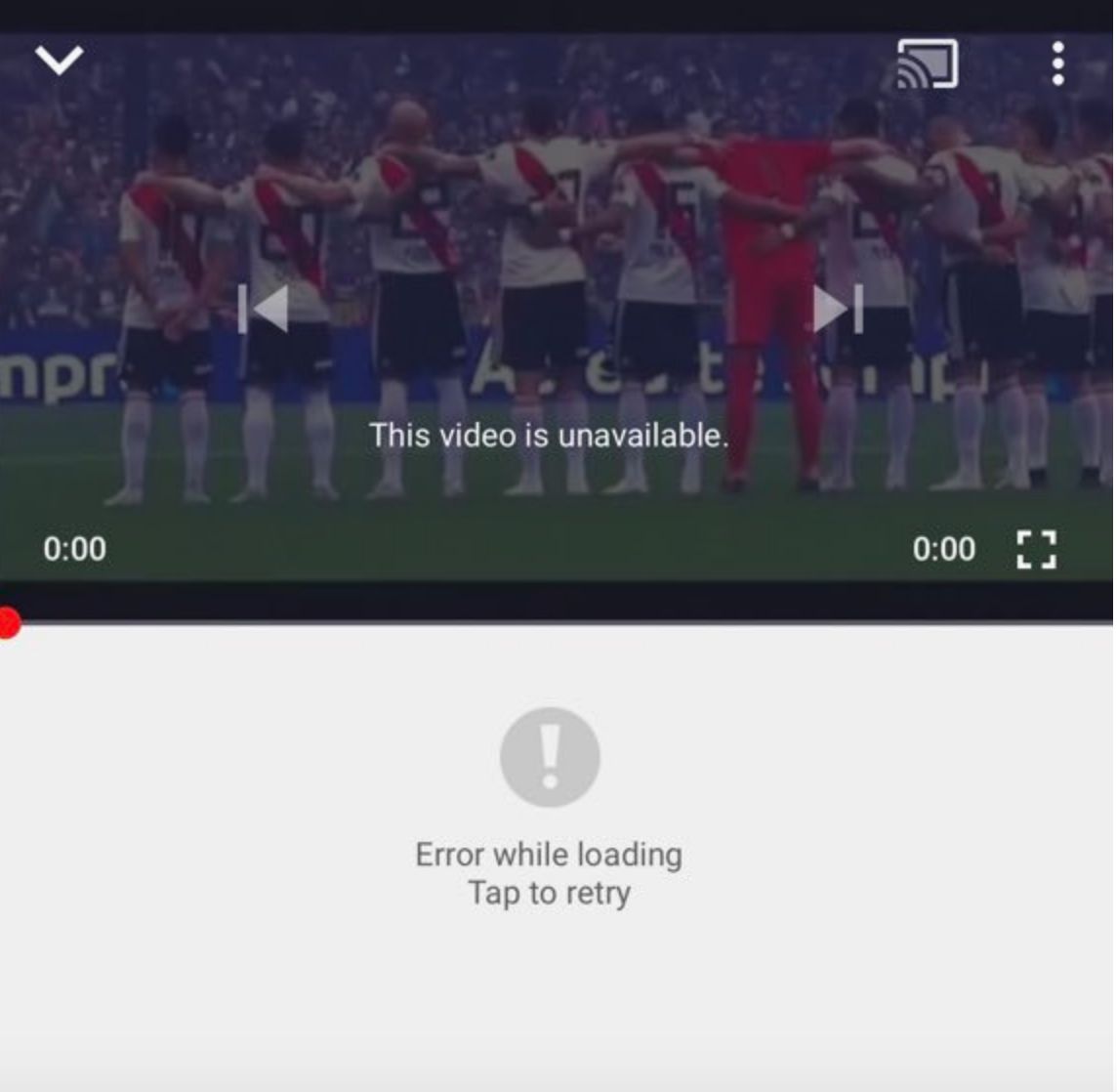 Welp, how did he not see that one coming? I mean how often have you clicked on a YouTube video and got the "this video is unavailable/has been removed for copyright violations" message? Happens all the time. Big up this Argentinian man for the cool tattoo idea but lacking in foresight just a little bit there.
For more brilliant troll moves, get a load of the billionaire who put up a massive portrait of him and his new wife in NYC to make his ex-wife jealous.