It's always funny seeing dumb stuff on Google Maps that people have obviously spent a lot of time and effort in preparing and I think this might be the best one so far.
Images VIA 
Obviously seeing dicks drawn in a field/desert/landscape whatever is an all time favourite, but you've really gotta admire the guy who's made a penis that's so big that you can see it from space. It's located in a dried lake bed in the south west of Australia and has been labelled 'Aussie Wiener' on Google Maps for obvious reasons.
You can even see it form space so you know that the guy who made it put some serious effort into doing so. Respect.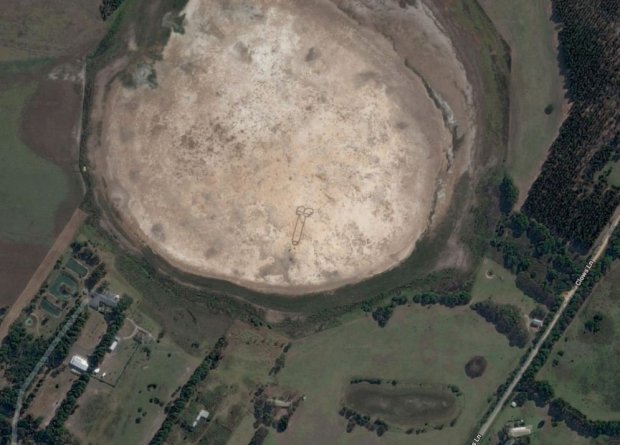 The image was first published on a Facebook page named called Take The Piss Geelong and they wrote the following:
If the legend who did this can inbox us with any form of proof, that'd be awesome.

We have a beer with your name on it.
Yeah that guy definitely deserves a beer and probably more for his efforts. No idea if we'll ever find out his identity though. We can but hope.
For more of the same, check out this one from a school garden. Not quite as impressive after seeing this one though.