Everyone loves Oreos and everyone loves ice cream sandwiches, and whilst the jury might be out on peanut butter amongst some people – like those who are allergic to it – we're sure that the announcement of the launch of the new Oreo peanut butter ice cream sandwich will be greeted with open arms by most of the population of the country, especially as the weather has been so good recently.
Featured Image VIA
The Oreo peanut butter ice cream sandwich is pretty much exactly what you would expect it to be: Oreo biscuit crumb ice cream infused with peanut butter, sandwiched between two chunks of Oreo cookie. Mmmmm. You'll be able to buy them both in single servings and a multipack of six from your local supermarket that you can whack into the freezer for when your mates come over. What a dream.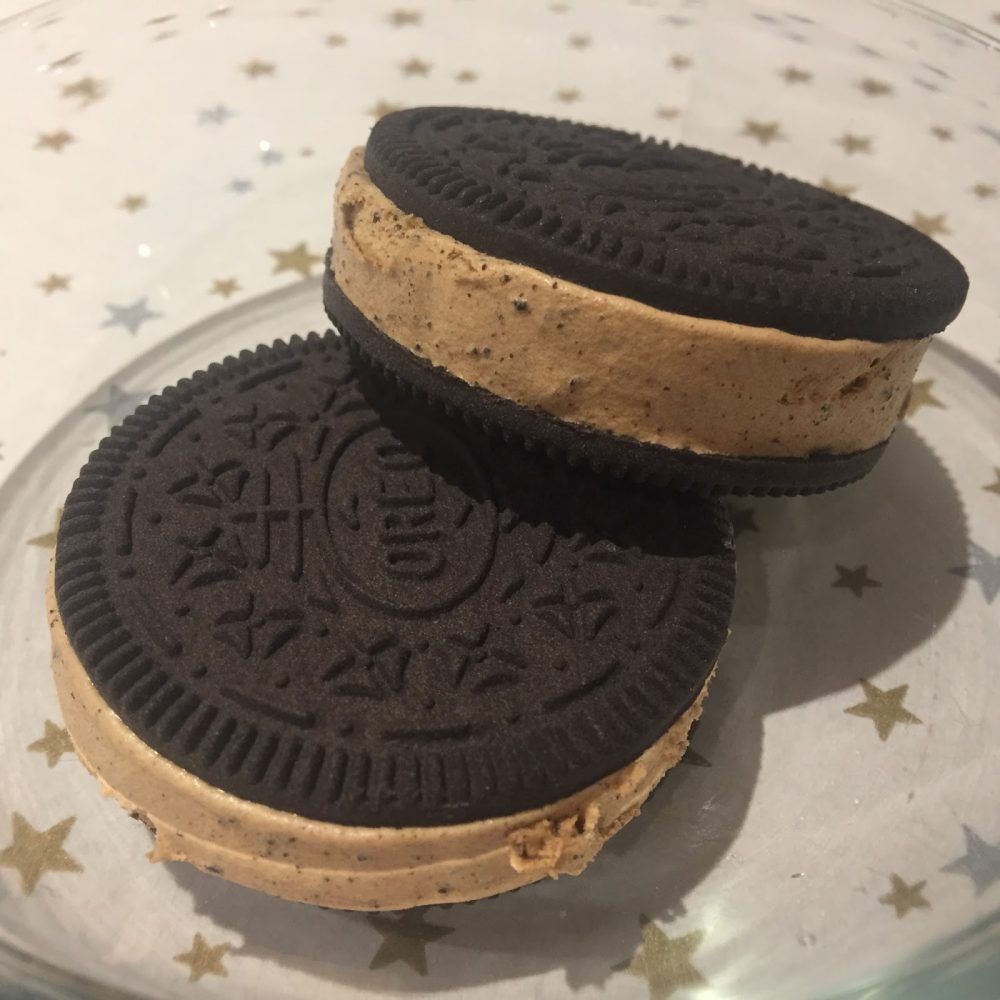 It shouldn't be much of a surprise that this sandwich has been released either. Oreo started producing peanut butter flavoured biscuits back in 2015, so it makes sense that this would be the next logical progression for them. Heading down to my local ASDA to pick up a pack today – I encourage you to do the same.
For more ice cream, check out this fried chicken flavoured ice cream. Wrong.