Thinking of getting into shape before Christmas and thinking of doing that by eating salads for lunch instead of pasties and doughnuts from Greggs?
Featured Image VIA
Might sound good on paper, but in actual fact it's an absolutely terrible idea. New research has revealed that some of the options in their Balance Choice range actually contain more calories than their pasties and doughnuts.
For example, their Mexican Chicken and smoky rice bean salad contains 382 calories, their falafel, harissa, roast vegetable and grain salad ships 314 and their cheese, tomato and basil pasta contains 328. Compare this to their steak and cheese rolls which contain 340, their caramel custard doughnut clocking in at 303 and their yum yum at 294.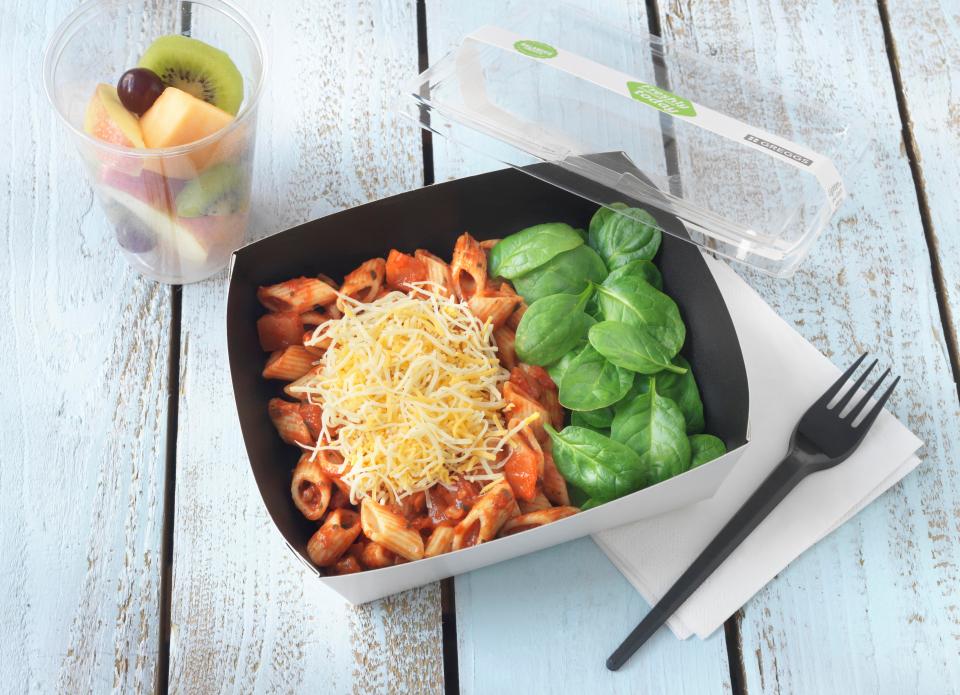 Of course, the salads probably constitute more of a 'meal' than their counterparts, but it's still important to realise that they're not necessarily as healthy as you might expect. Lucy Jones of the British Dietetic Association explains:
There is more to health than calories alone.

That being said, salads loaded with saturated fat from mayonnaise and cheese certainly don't offer a healthier choice.
Preach it girl. Just don't be led into thinking that salads are always super healthy and make sure you read the label if you're concerned with stuff like that. Just get educated basically.
For more calories, check out this new way to burn calories. Probably not for everyone though.