We've already talked about how Conor McGregor has been partying hard in Liverpool for the Grand National last weekend on the site – including one error that might end up costing him thousands – but it turns out that he's been going even harder than we expected.
Featured Image VIA
New images obtained by The Sun suggest that Conor and his posse were doing a shit tonne of balloons in their Hilton suite during the after party. Of course, there's no direct video of Conor doing a balloon or anything, but there are a bunch of pictures that show a load of empty canisters on the floor of the suite after what looks like one hell of  a session.
Here's what an unnamed source had to say about the party: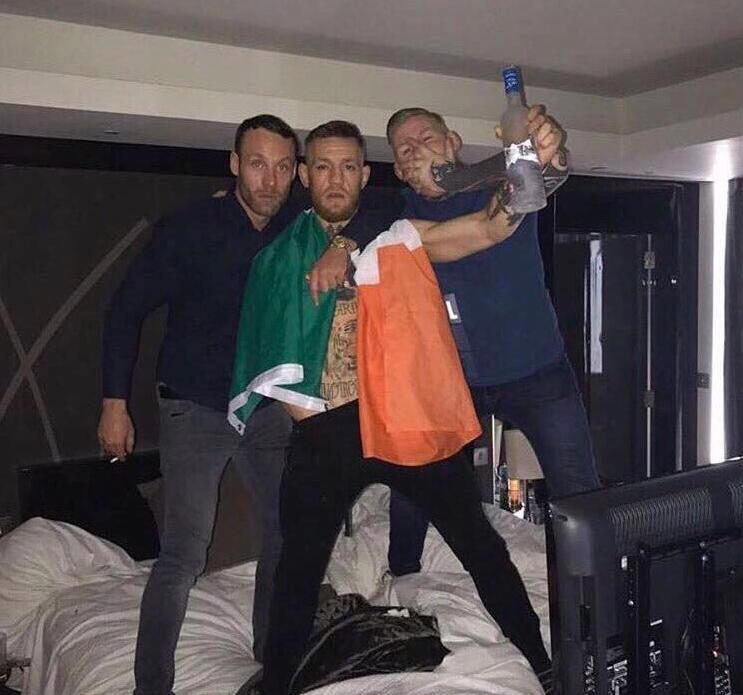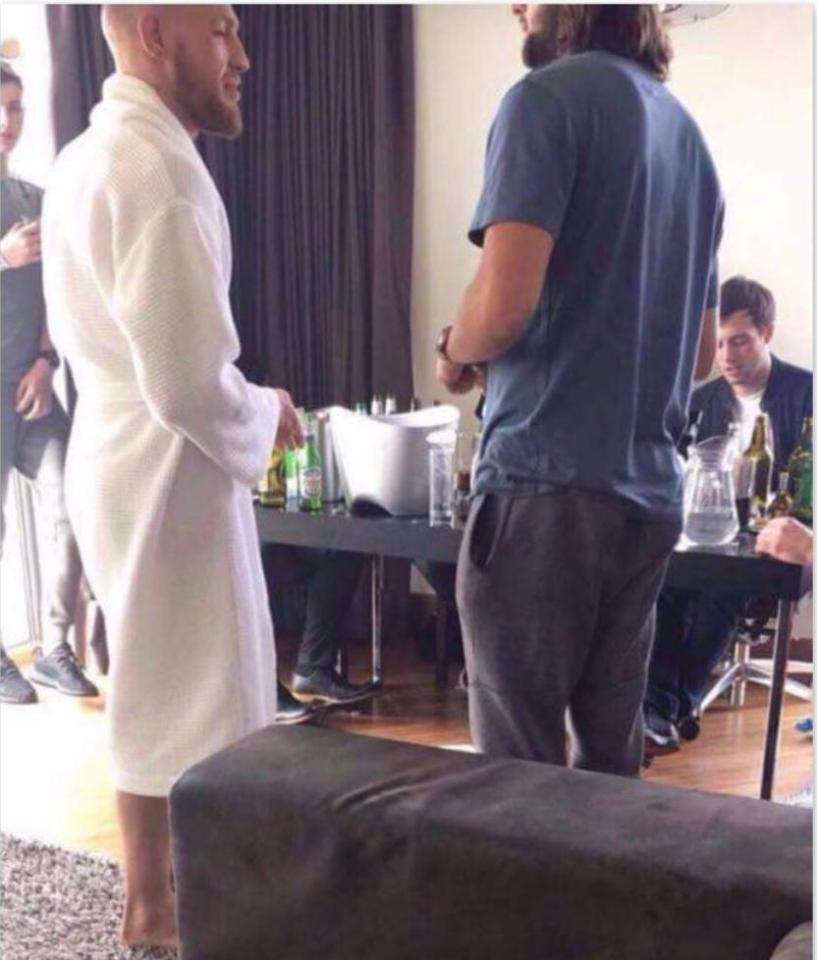 There were canisters all over the floor, smashed glass and food lying about.

They damaged sofas and left cig butts and his Irish flag.

He got people in there to clean because of the level of damage. It's just been carnage. Just full-on partying.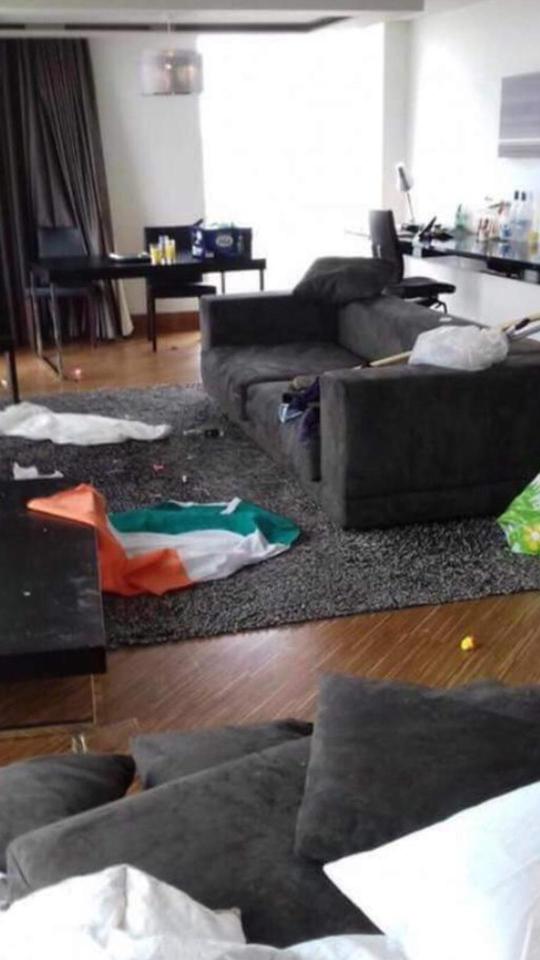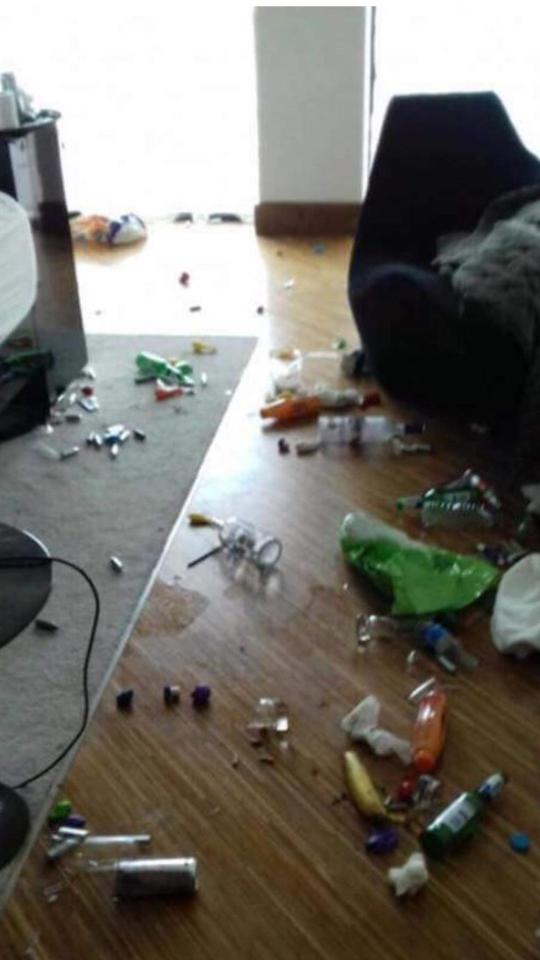 Gotta take that Irish flag with you wherever you go, but fair play to the guy if you ask me. He spends most of the year dedicating himself to his training and his next opponent and he generally beats the shit out of them (unless their name is Nate Diaz), so he might as well enjoy his time off as much as possible.
Images VIA 
If that means he wants to get high off a couple of balloons – if he even did – then that's cool with me. Although maybe don't pretend that you're taking time off to prepare for the birth of your first child and then do something like this instead a few weeks before the due date. Not that cool.
No news yet on the date of the McGregor/Mayweather superfight, but it's gotta happen soon given some of the recent developments. Come on already.