I ran into this artist a while back and I keep finding myself going back to these glimmering, creepy pixelated worlds. The atmosphere of his art definitely has a David Lynch feel to it, surreal and disturbing at times, yet hypnotic. As though pulled out of some X-rated pulp mystery comics, the pictures have a dark and sexual undertone, sometimes ending in misfortune and other times new unlikely friendships. Uno Moralez is a Russian digital artist and has been drawing these pixel nightmares since 2007. In between he works as a freelance artist and draws art for commercials and some movies. He's also done some cool music videos in pixel form.
[yframe url='http://www.youtube.com/watch?v=3JnuVfjqSac']
Some have a loose plot with parts intentionally left out so the viewer can use their imagination and fill in the blanks. I guess he wants people to think about what's going on instead of passively taking the pictures in, nothing wrong with that. Although it has that 80's arcade feel to it, you can definitely see the influence of mysticism, the occult and conspiracy theories in his work. Instead of reading works of fiction he likes to read translations of old mystic texts – surprisingly there's a lack of pentagrams. There's definitely a contemporary twist to his work, even with .GIFs that look straight out of a Super Nintendo game they somehow feel modern. I can't seem to find any titles for the stories, but I guess they speak for themselves.
☛ Up Next: Marvel Vs. Capcom GIF gallery

☛ Up Next: GIF Animated Movie Posters
☛ See Next: Britain's Best Female Graffiti Artists
☛ Up Next: Porn Hub Comments Spinning In 3-D
Maybe it's something about the internet that makes the bizarre feel normal or our disconnected texts that make a disjointed story make sense, I don't know. What I can say is that although the pictures may look frightening to us, for the people in them nothing really seems to be off. Whether you're fighting off a dragon in an apartment or your an Illuminati group plotting the destruction of the human race, it's all just part of a days work. Kinda makes you question what we may find normal in the not too distant future.
☛ See Next: Indian Man With Tail Worshipped As Monkey God
☛ See Next: Beautiful Glass Sculptures Of Deadly Pathogens

☛ See Next: Satanist Love Going To Court
☛ More Creepiness: Creepy Hill Of Crosses In Lithuania
☛ Watch Next: Russian Dog Head Experiment
☛ More Horrors: Giant Prehistoric Insects Were Horrifying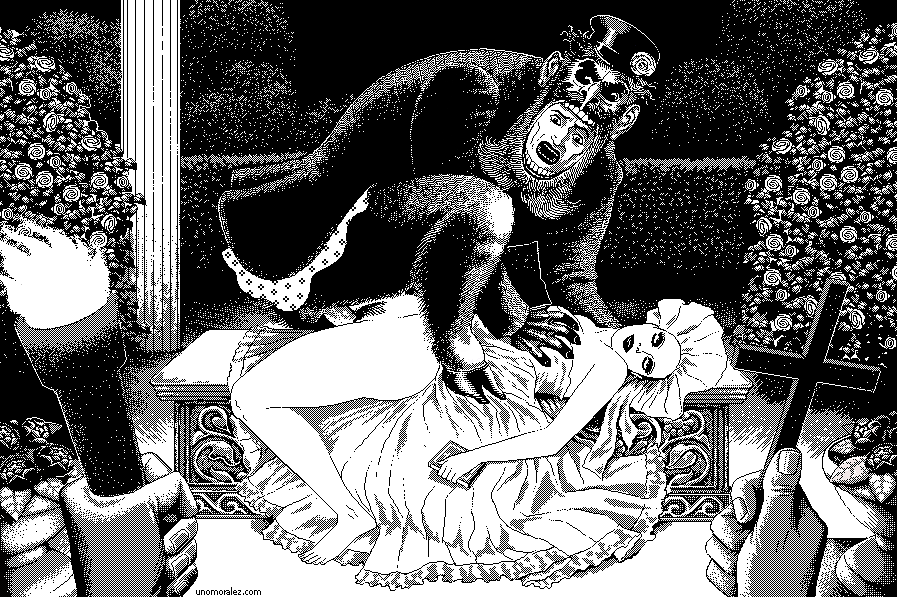 ☛ Up Next:
Incredible Voodoo Fetish Market In Togo
Children's coloring book full of friendly mass murderers
Hobo nickles: Beautiful coins