I like looking for creepy travel destinations, I never actually go to any of them but I'd like to imagine that one day I will. I might give this one a miss though. This Hill of Crosses is situated about 12 km north of the city of Å iauliai, in northern Lithuania and it's completely awash with crucifixes and crosses of all sizes.
Catholics visit the Hill of Crosses as a pilgrimage and everyone that makes the holy trip leaves a religious knick-knack behind.
It looks pretty awesome in the morning mist doesn't it?: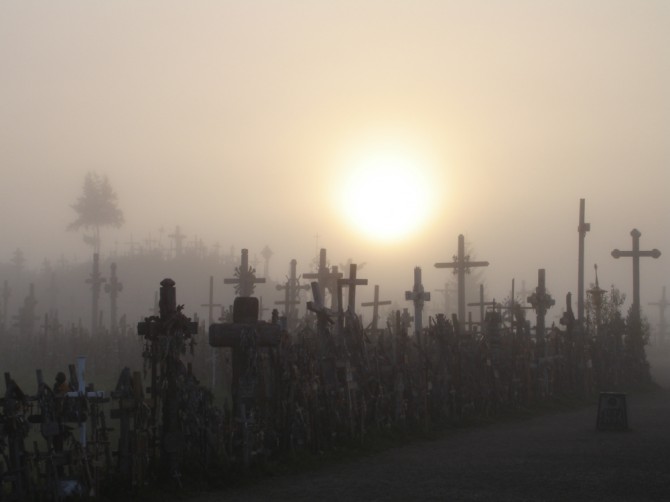 The place has been covered in crosses for at least 100 years. The reason why the collection began isn't known 100%, but many believe it was after the bloody November Uprising of 1831 that people started to bring crosses to the spot.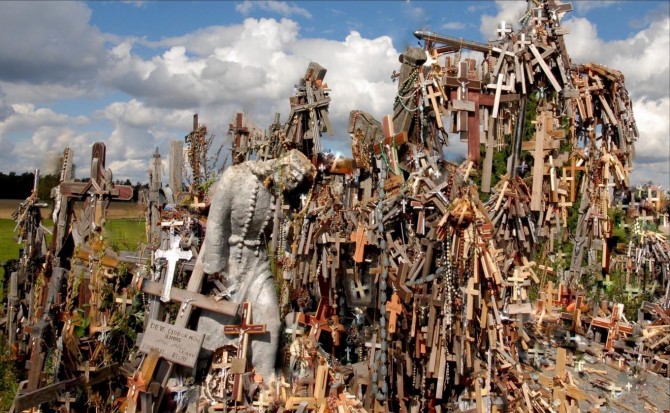 (Click the arrows below to navigate through the slides.)