Black magic, voodoo and witchcraft are still massively prevalent in many parts of Central Africa; for the inhabitants of these backwaters magic and voodoo is real life. You don't ask someone whether they believe in magic, that's like asking a Westerner whether he believes in gravity. These people know magic exists because they have lived it. There is real fear and real commitment to the ways of the voodoo masters.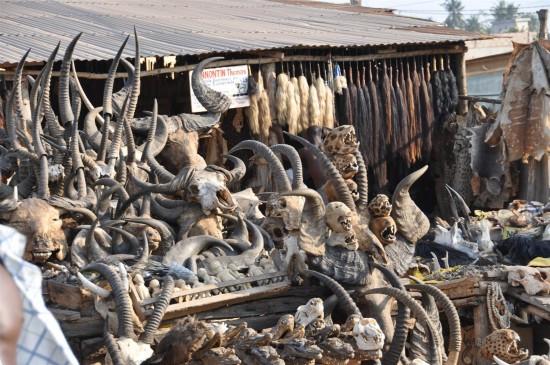 Every part of their life is governed by the belief in witchcraft and voodoo. Shrines must be maintained and warnings heeded. Haiti is thought of as the birth place of Voodoo, but Togo and neighbouring Benin are where the black magic arts are still most practiced and most widely accepted.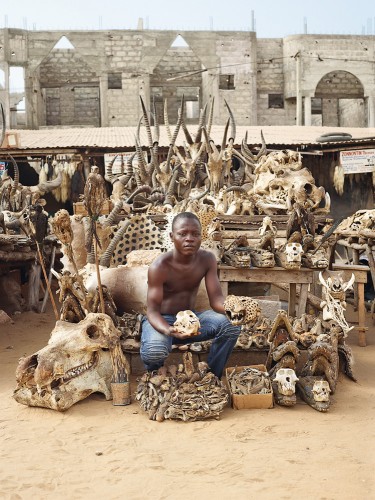 In the heart of Togo's capital, Lome, lies one of the biggest voodoo markets in the world. At the Akodessewa Fetish Market, or Marche des Feticheurs, traditional healers can find anything they need for their next spell, healing or curse at the 30+ stalls.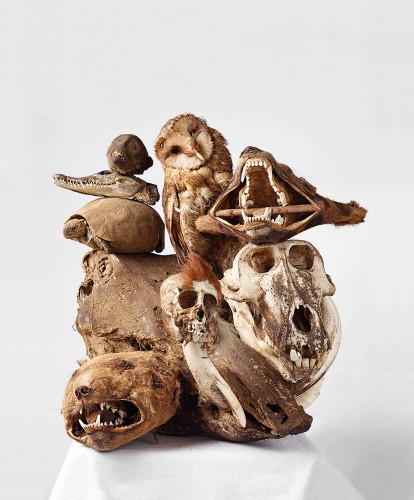 These talismans aren't cheap either, the selection of heads above would set you back over £1,000.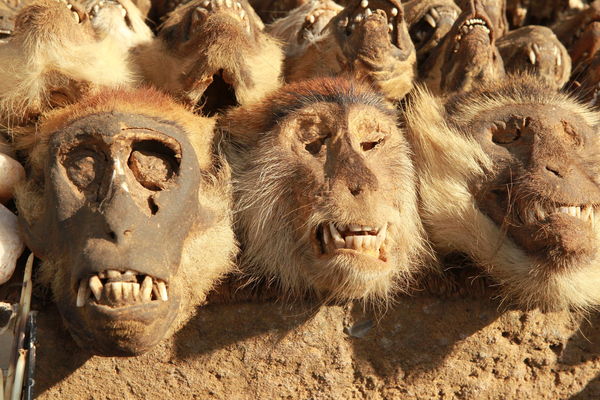 Voodoo practitioners believe that any sickness at all, from infertility to AIDS, can be healed by something from this odd market. You can find the desiccated remains of pretty much any kind of animal head you like: crocodiles, monkeys, cats, vultures and owls, chameleons, snakes, cobras, vipers and of course humans. It makes for a ghoulish sight.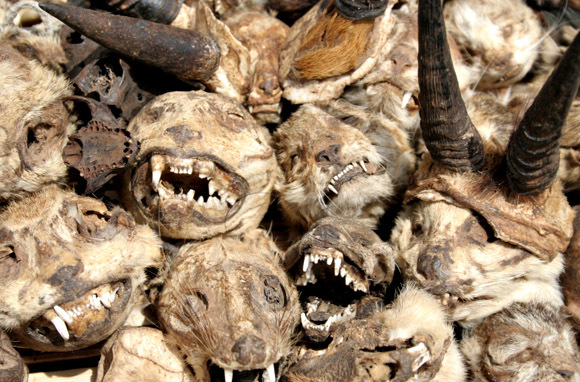 ☛ Read Next: The Rise And Rise Of Bloody Witchcraft In Africa