Another week, another rundown of the funniest and weirdest conversations and profiles in Tinder land. If you've got any you think can make the cut send them in to our Facebook page or e-mail contribute@sickchirpse.com.
Let's go.
And we're off…
Do you reckon this girl identifies as 'alternative'?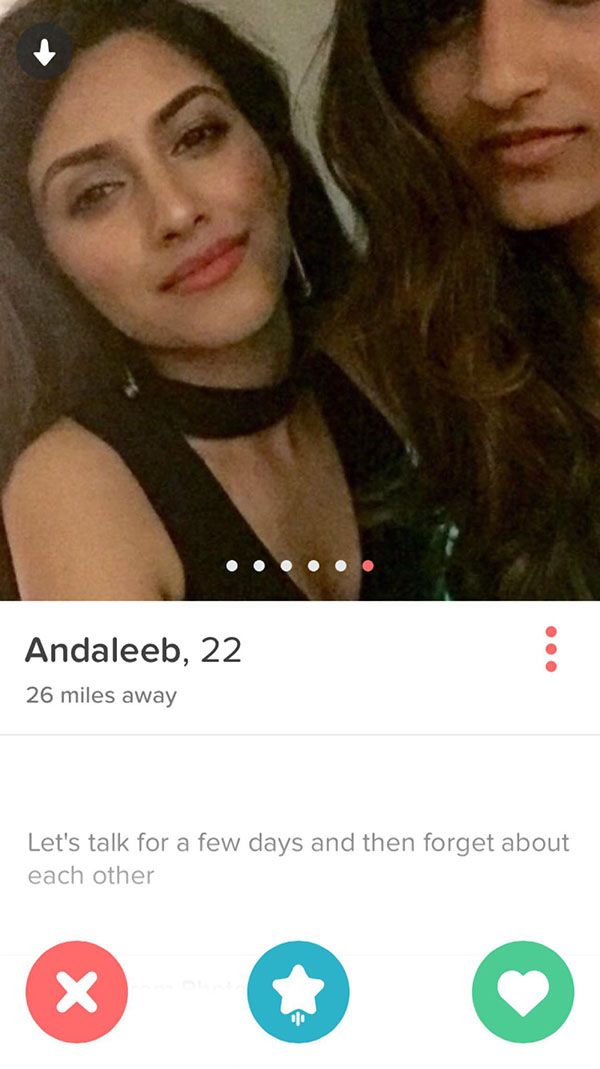 Andaleeb gets it

Don't give up mate
Wait… what?!
Chad blatantly wrote this
Elaina, manners!
Getting to know each other
Subtle
*Blacks and whites high five*
That's a fair request with a bumper like that
Great opener mate
The pits match the bio
Beer + boobs = solid marketing
Fair question
Good luck to these two
Ah yes, the classic 'no hookups' profile photo
Weirdest. Profile. Ever.
Not as fragile as she looks apparently
And now we wait…
And drink milkshake?
Praise the lord!
Aaaand we're done
—-
Alrighty then. That was fun. See you next week for more best and worst Tinder shenanigans.
For last week's instalment, click HERE.