The NASA crew are headed to Hawaii to test this massive, saucer-shaped parachute in an experiment to see how it might handle dropping heavy loads and eventually humans safely onto Mars.
All the robots and land rovers they've sent to Mars previously have done a good job but it will take something bigger both in size and strength if they're to send astronauts there on top of the equipment. Landing has always been one of the big technological challenges for a human Mars mission and this thing here is what's going to do the trick: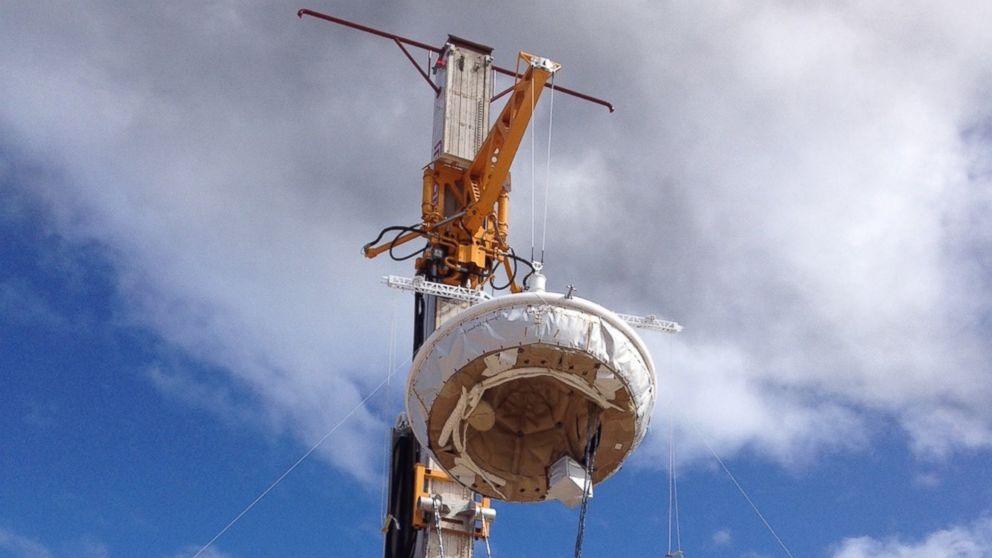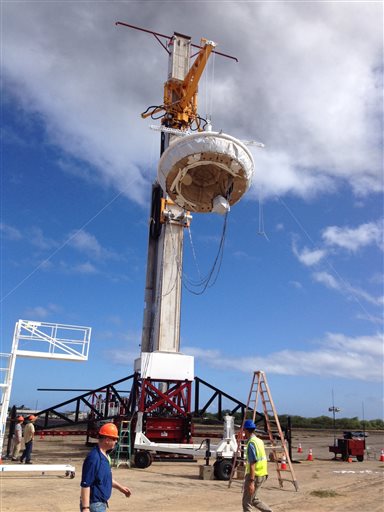 A couple years back a similarly designed parachute was used to land the one-ton Curiosity rover. This 110-foot supersonic parachute is twice as big and can't even fit into the wind tunnels that NASA usually use to test parachutes.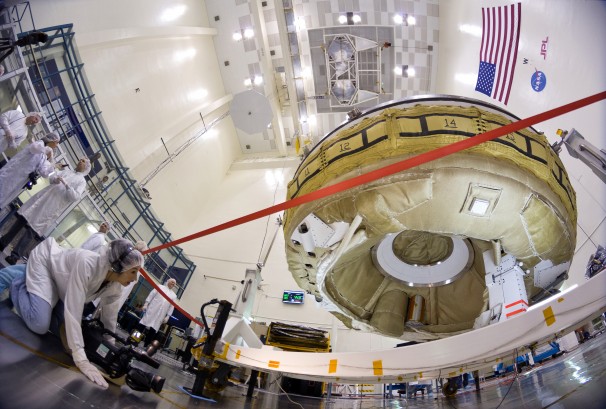 The plan for the test run is to launch the saucer 23 miles over the Pacific where it will be dropped, then fire a rocket motor to shoot it up 34 miles into the air and then accelerate into Mach 4, where the altitude is similar to Mars. As it descends, a tube around the saucer should inflate and slow it down before the parachute itself pops out and guides it gently onto the surface.
All going to plan, the first manned mission to Mars should go down in 2018.
☛ Read Next: Mad Stories By People Who Claim To Have Been Abducted By Aliens