This conversation got posted over at Reddit's r/tinder and the guy claims it's his first Tinder conversation ever. He'll probably have deleted the app by now with an introduction like this: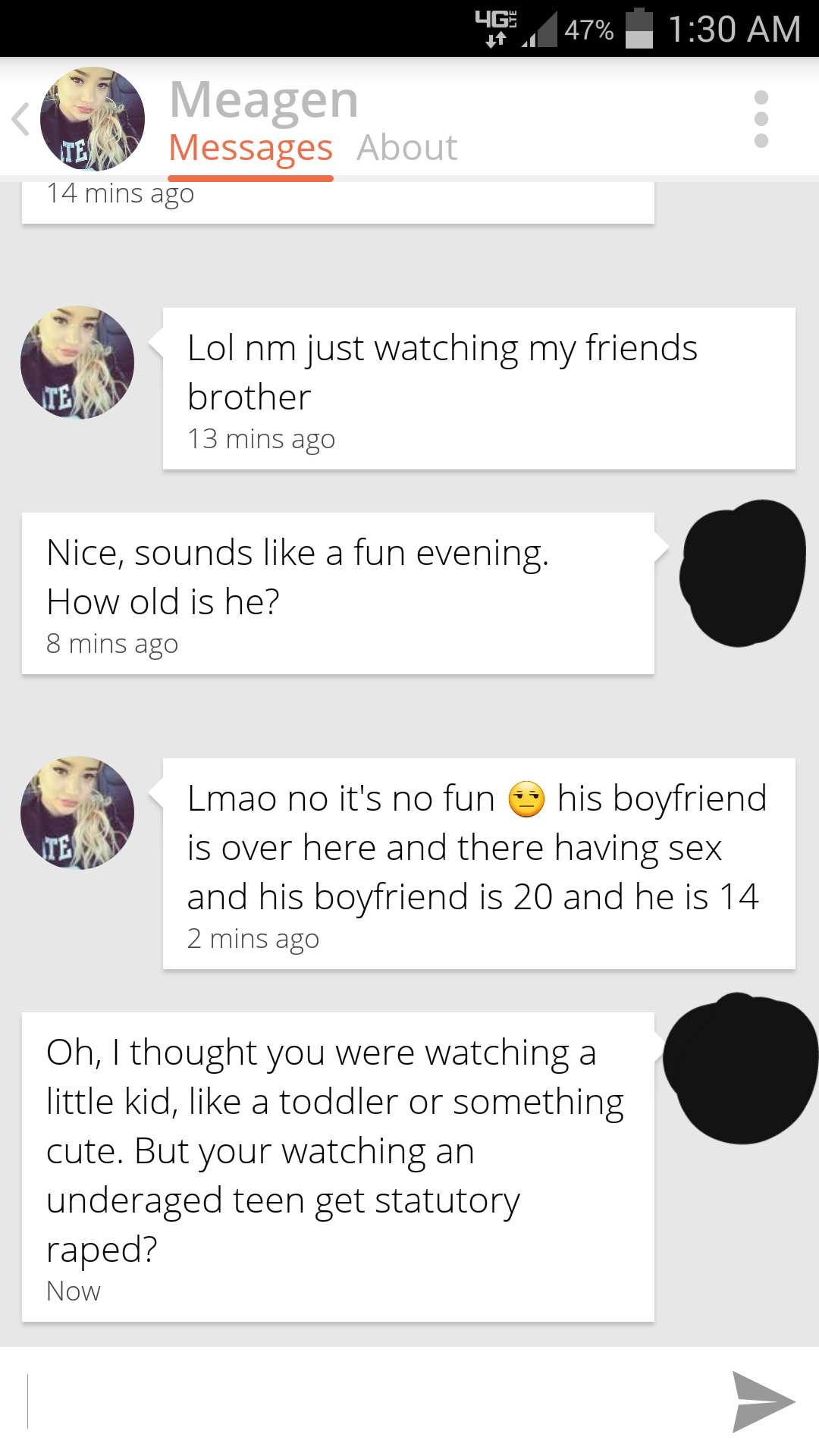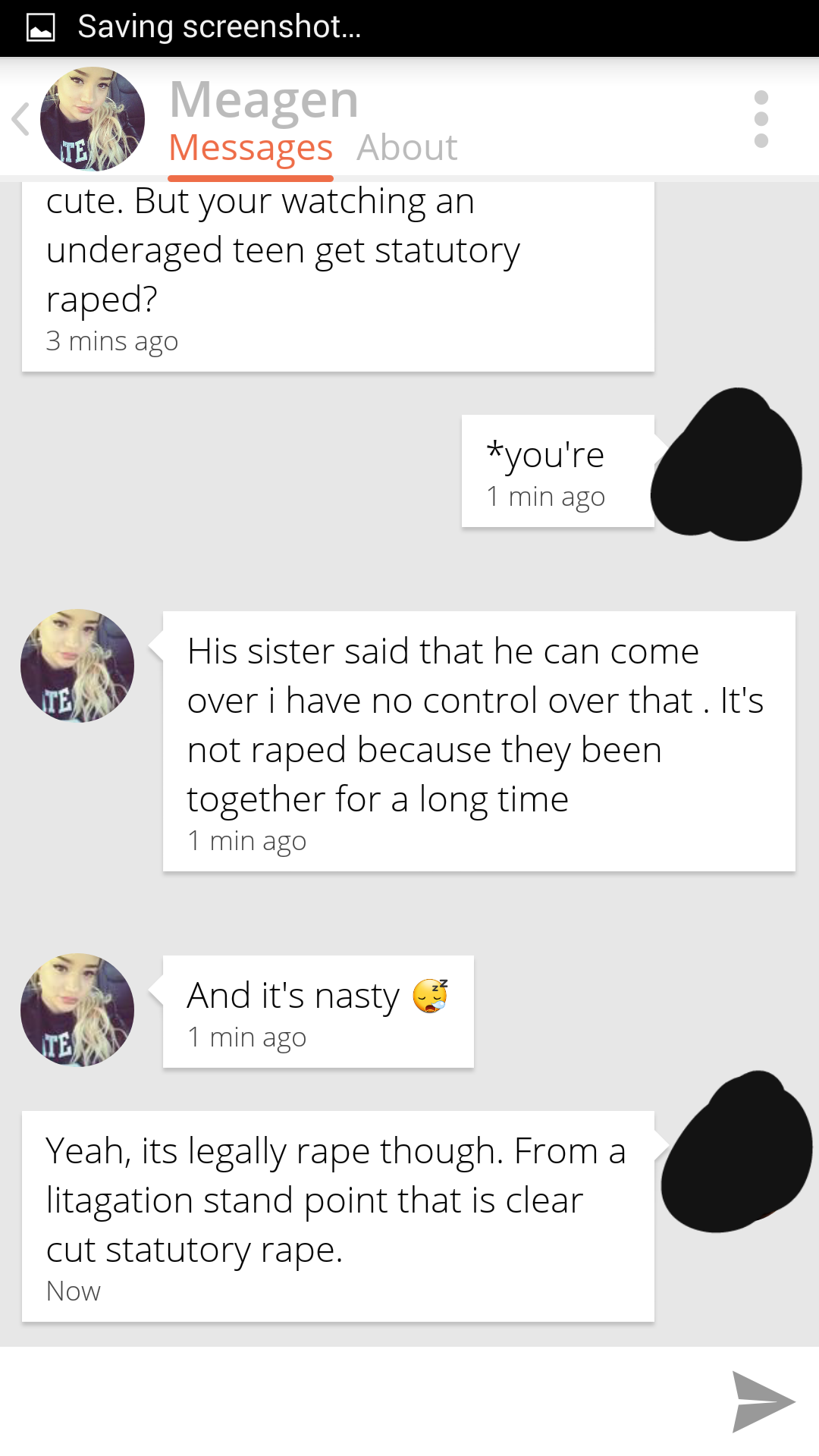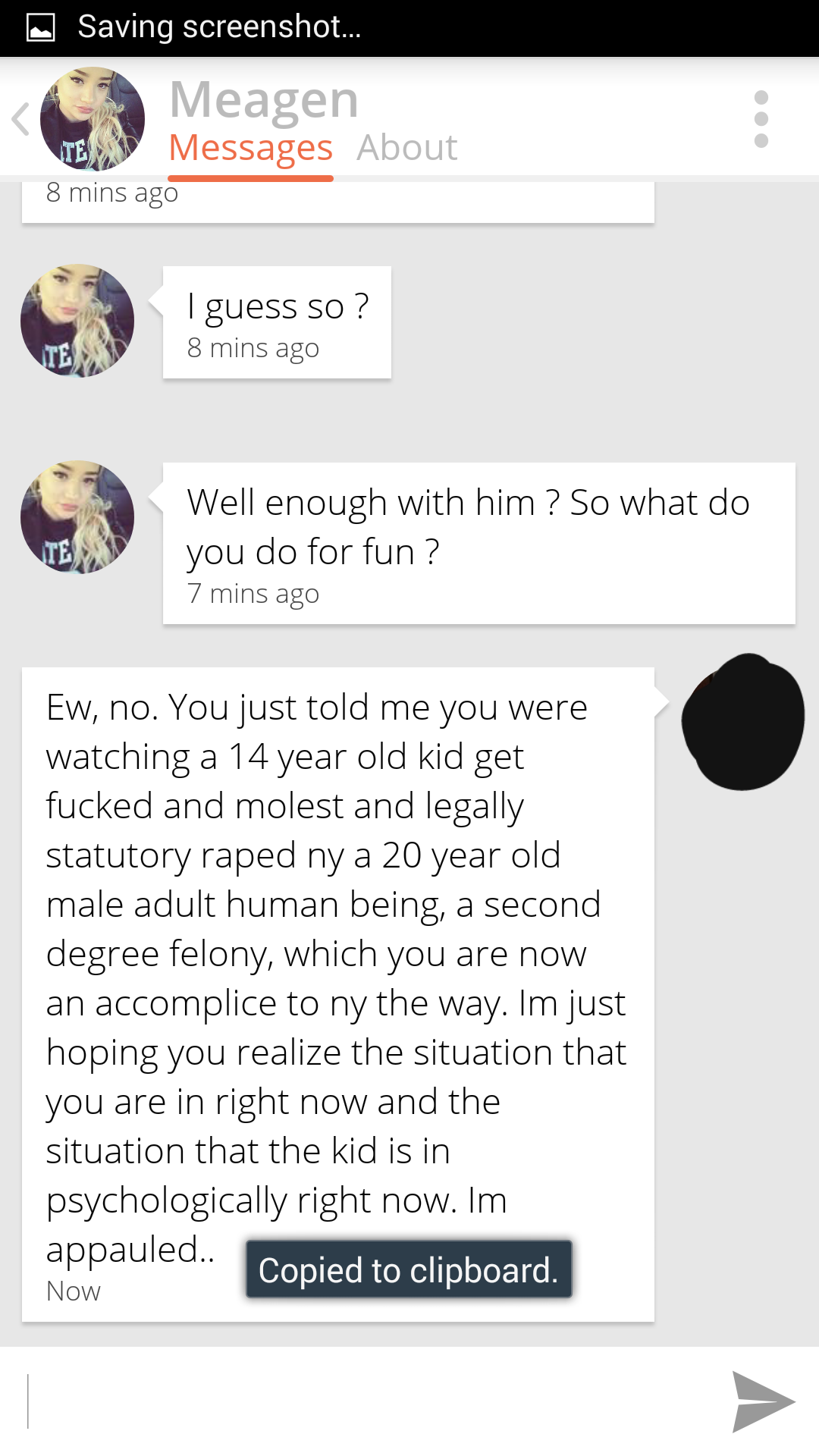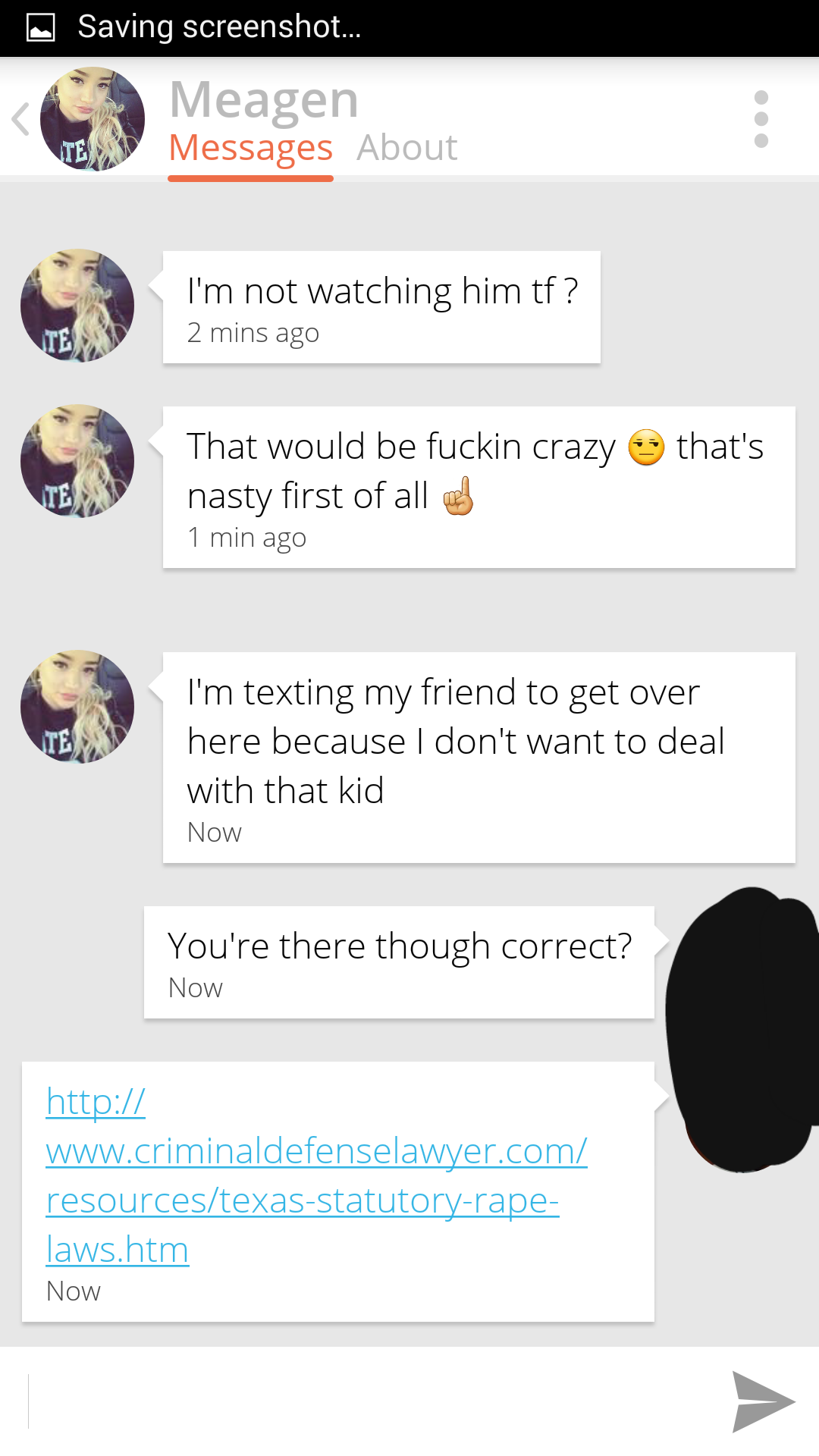 No idea whether this girl's actually trolling him (pretty damn good trolling if she is) or whether this guy actually got in touch with police or what.
He'll be pleased he never arranged to meet her though – he may have ended up on the worst Tinder date ever, like this poor dude.