Following on from what everyone else in the world probably knew last December when Ian Watkins got arrested and charged with 22 paedophilia/sex related crimes – including raping a one year old baby – the rest of his band LostProphets have decided to call it quits.
The band announced the news yesterday on their Facebook page, with the following accompanying statement:
'After nearly a year of coming to terms with our heartache, we finally feel ready to announce publicly what we have thought privately for some time. We can no longer continue making or performing music as Lostprophets. Your love and support over the past 15 years has been tremendous, and we'll be forever grateful for all you've given us. As we look forward to the next phase of our lives, we can only hope to be surrounded by people as devoted and inspiring as you guys have been.'
The statement was signed 'Jamie (Oliver), Lee (Gaze), Luke (Johnson), Mike (Lewis), and Stu (Richardson).'
☛ More LostProphets: Looks Like Ian Watkins Is A Paedophile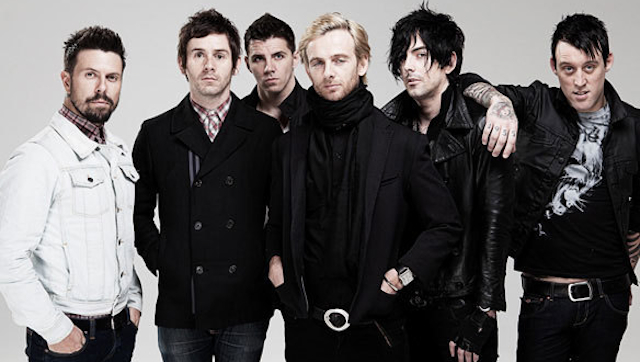 It's not like LostProphets were ever that cool, but they definitely did have some bangers (I've included a couple below) back in the day with some sick guitar riffs and massive choruses. In fairness to them too, they probably did actually set the stall for a lot of younger metal/punk/alternative bands from the UK coming through in the 00's as they were one of the first bands of that ilk from our country to go out and have truly international/mainstream success. It's a real shame that their singer turned out to be such a weirdo and it had to end this way.
In case anyone is wondering, Ian Watkins is currently on suicide watch and is set to go on trial at Cardiff Crown Court on November 25th alongside two other women who can't be named for legal reasons. He has furiously denied all charges brought against him but on cases like this it really seems that there can't be any smoke without fire, and there's a lot of smoke considering he's been charged with 22 of the most heinous crimes imaginable.
☛ More Paedophiles: Englishman Named Stinson Hunter Tracks Paedophiles Down And Exposes Them
[yframe url='http://www.youtube.com/watch?v=a6FyvK4DO6U']
[yframe url='http://www.youtube.com/watch?v=5hJUGi-ODIU']
[yframe url='http://www.youtube.com/watch?v=NjKmCxyKmas']
[yframe url='http://www.youtube.com/watch?v=li8oTUdzd9c']