Even though we bought you some videos of the iPhone 6 that were smuggled over from China earlier today and all of the new features seemed to have leaked ahead of time, we still tuned in to the Apple event to bring you the lowdown on the new iPhone just in case Apple had actually kept something in the bag to surprise us.
OK so here's what they wowed us with – they called it the biggest advancement in the history of the iPhone. We're not so sure.
– The iPhone 6 will come in two models – 4.7-inch / 5.5-inch, 1334 x 750 / 1920 x 1080 screens, 6.9mm thick/7.1mm thick. The bigger version will be called the iPhone 6 Plus. Wow. These are also the thinnest iPhones Apple have ever produced.
– On the iPhone 6 Plus there's a sideways landscape mode, that kind of makes it a cross between a phone and a tablet – a phablet if you will. You can see both messages and preview that is sort of cool. I guess. A guy in the audience gasped so it's clearly exciting some people.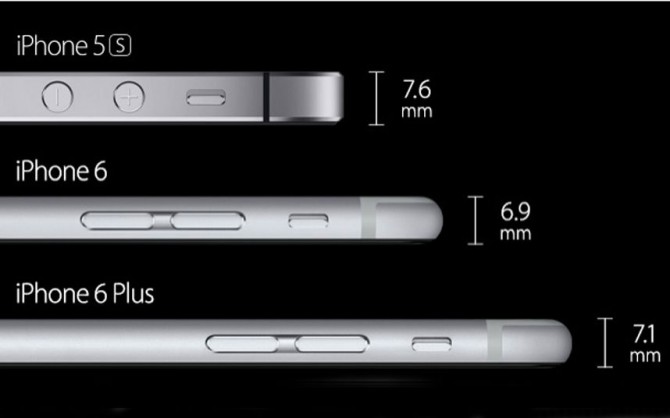 –  You can now multi task on the screen thanks to IOS 8 which is actually pretty useful.
–  64-bit chip with 2 billion transistors (double the number in the iPhone 5s), up to 25 per cent faster CPU, up to 50 percent faster graphics performance. I don't know what any of that means but apparently it makes it way faster and the graphics that they were showing in the presentation looked absolutely sick. Apparently there are going to be a lot more multiplayer games happening on the iPhone 6 because of this. 
– Apparently there's going to be equal or better battery life than the iPhone 5S, despite the improvements in performance. Yeah, we'll believe that when we see it.
– You'll now be able to make calls via Wi-Fi or 4G which again sounds like it would actually be really useful, especially for calling people in other countries (at least I think that's the point of it?)
– There's a built in barometer and M8 motion chip (whatever that is) that helps your fitness via the new Health App.
– There's a 8 megapixel camera that can tell whether your photograph is in focus or not. It also has added image stabilisation when filming and can record up to 240 frames per second. Again, this is actually a useful improvement but probably one you would expect as well.
– IOS 8 is predictably going to be better – has a new messaging service that lets you use voice messages and a new keyboard with quick type. Wow (or not).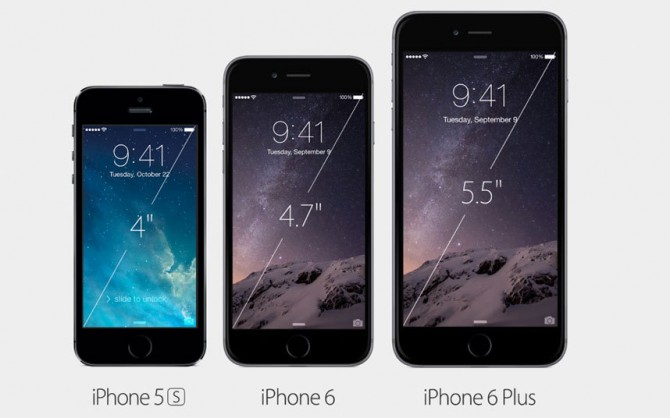 – It's coming in gold, silver or space grey and starts shipping in the US next week! No news on the UK but presumably fairly soon.
– Now onto ApplePay which actually sounds kind of cool and kind of revolutionary. It lets you pay for something just by touching your phone to a device in the store. Don't get all paranoid though – your card/bank details aren't stored on the device and it works by being a transaction between the bank, the phone and the merchant.
I'm not sure if that reassures me but they're being pretty big on security and if you can only get into the phone with your fingerprint then it sounds fairly secure……right? It uses NFC and is integrated with Passbook too, although I'm not really sure what either of those things mean.
It'll work in 20,000 outlets in the United States, including McDonalds and Disney World. Hopefully a similar balance in the UK so we can use it at Alton Towrs.
And that's it. It doesn't really sound too spectacular and just basically sounds like an upgrade of the iPhone 5s, but then again that's what a new iPhone always is. I'm sure I'll be getting one when my contract is up in a couple of months, and I'm sure you will be too. Looks like Apple have done it again.