'Only Fools And Horses' is absolutely one of – if not the definitive – British comedy shows of the last 100 years and it's absolutely crazy to hear that a lost episode has just been discovered on a dusty shelf somewhere and is set to be screened in the coming weeks.
Featured Image VIA
If you've clicked on this article then you know exactly what the show is about so I'm not going to bore you with the details of it, and instead tell you just what's happening in this new episode. It's entitled 'License To Drill' and tells the story of Del Boy, Rodney and Grandad buying an oil rig for the cheap price of £400 in another attempt to get rich quick. Del Boy says the following:
We just lay low in our boat for a while and we wait for one of the big oil companies to move off the oil field and then we whip in a bit lively and use their hole.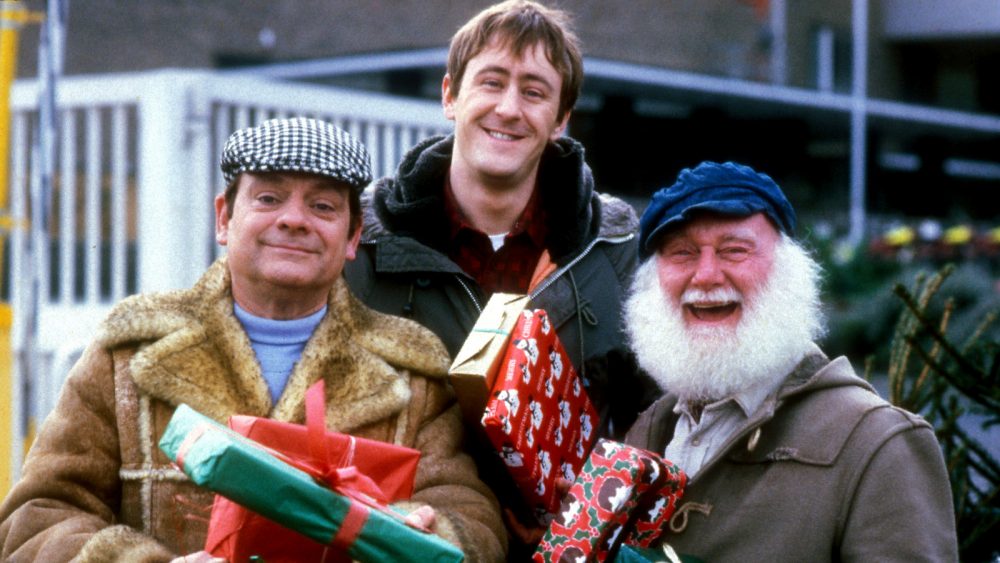 As usual though, his hair brain scheme is a bit too good to be true as they realise that there isn't much oil to be found in Peckham. Classic 'Only Fools And Horses' really.
Interestingly, the episode was commissioned by the Maureen Oilfield Consortium and made specifically for schools in order to teach them about the various uses of crude oil. This probably explains why it was never screened and remained lost on a shelf for all of these years. It also features the last appearance of Lennard Pearce as Grandad as he died later in 1984, the year that 'License To Drill' was filmed.
Clips from the episode will be shown on television for the first time during 'The Story of Only Fools and Horses', which airs on UKTV Gold on Tuesdays at 8pm. It'll be shown on October 3rd, so make sure you set your Planner now to record it as you won't want to miss it.
For more 'Only Fools And Horses', check out these graffiti tributes to Trigger that appeared after his death. Top notch.