If you're going to call the RSPCA to pick up some scary looking animal, then you should probably make sure it actually is a scary ass animal and not a dirty sock.
Images VIA
Unfortunately though, not everyone is smart enough to figure that out as RSPCA officers called out to a house in Coventry last week discovered. Animal collection officer Vic Hurr explains what happened:
I approached the lizard cautiously at first.

It was around seven inches long and about two inches wide.

It was protruding from the edge of the bed and it wasn't moving at all.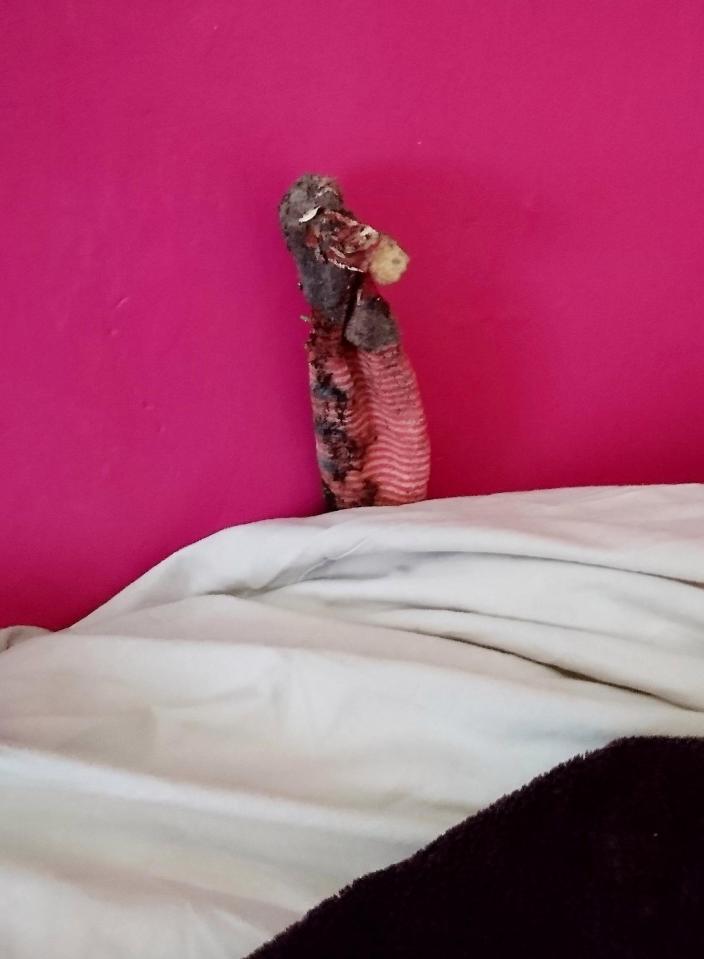 As it wasn't very light, I got out my torch to see better and that's when I realised it wasn't a lizard at all.

It was a pink stripey sock.

I advised the young girl whose bedroom it was to tidy her room and to take care of her socks, but not before reminding her that another one will turn up soon as they are usually in pairs!
Jokes. Seriously though how much of a dickhead are you going to feel if you called out the RSPCA to pick up a sock? Kinda goes beyond stupid really doesn't it?
Apparently the family were 'mortified'. No shit. Another question that has got to be asked of them though is how the heck a sock even gets in that condition? What the hell are that family doing in their house?
For more socks, check out these Netflix socks. Really cool.