Binary Reviews is where we rate a film out of 1. Not 5, not 10, but 1.
0 is the most terrible God-awful film, and 1 is the most impossibly perfect film.
☛ Next: Goony Corey Feldman's Bizarre Music Vid
Every so often, a movie comes along that stays with you. No, I'm not talking about the kind where it's depraved for the sake of it, and gives pretentious critics who think they know cinema an excuse to spout the word 'genius' just because it's unwatchable (see: Irreversible). But a well and truly amazing film that pulls you into its world and takes you on an adventure. Isn't that what all movies should be? A wonderful, captivating journey?
The Goonies has it all. A treasure map. A legendary pirate. Wanted convicts. The fat comic relief kid. Samwise Gamgee. The scary mutant with a heart of gold. Boobie traps. The obligatory namedrop-of-title. An epic slide. And of course, no 80s film would be complete without this weirdo: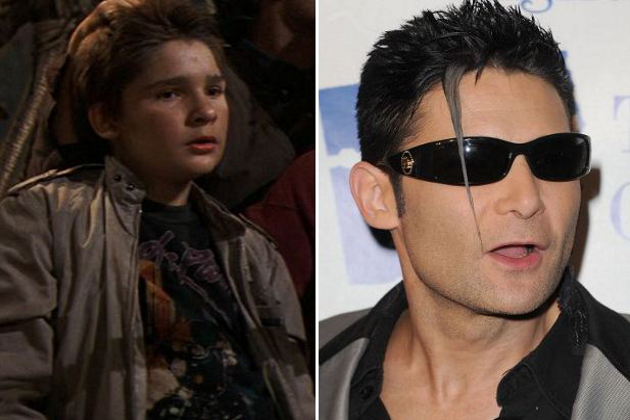 The fact that it's produced by loveable uncle Spielberg only adds to its epicness. It's got everything you need to transport you back to being a kid again. You feel like you're actually on the adventure with this great eclectic group of misfit characters, and share the thrills, chills, laughs and tears. A film that every time you watch it – you live it.
The Goonies has the inimitable Truffle Shuffle, rendering all other factors that would make this film anything less than perfect obsolete. It's a flawless piece of cinema in the fact that it succeeds perfectly in what it aims to be: a carefree, action-filled movie that doesn't take itself too seriously. At points, it feels more like a theme park than a movie with the wild rides and crazy happenings that occur. I challenge anyone to say that's a bad thing.
1 out of 1
[yframe url='http://www.youtube.com/watch?v=4dtCtNTaUso']
See More:
Binary Reviews: Hercules In New York
Kid Turns Into Sloth from The Goonies