Already this year we have had some pretty significant celebrity deaths, David Bowie, Lemmy and Alan Rickman. Three legends gone in the space of a few days. Sad times all round. There's nothing to cheer about there. But, whether we like it or not, our cards are all marked with an expiration date.
A website, simply called "DeathList," makes a point of predicting who, in the coming year, will meet their maker. The premise is simple, each year DeathList compiles a short list of 50 celebrities whom it predicts will kick the bucket over a 12 month period.
Image VIA
There are just a few simple rules: only 25 of the candidates from last year's list can be reused, the candidates must be famous enough that their death will make it onto the UK media's radar, and they can't be famous solely for the fact that they are going to die imminently.
It's not a cheery game, but hey, we're all gonna die at some point in time ain't we? Last year the team at DeathList equalled their previous record. They correctly predicted 14 deaths, including Sam Simon (co-author of The Simpsons), Christopher Lee, Denis Healey (UK politician with incredible eyebrows), Helmut Schmidt (former German Chancellor), Al Molinaro (Al from Happy Days) and blues-man extraordinaire B B King.
I thought it might be nice to take a little look at some of DeathList's predictions for this year. If you've got any of your own, let us known @sickchirpse. If you get a direct hit we will publicly declare you Sick Chirpse's official Mystic Meg for 2016. What a title to have, right?:
Zsa Zsa Gabor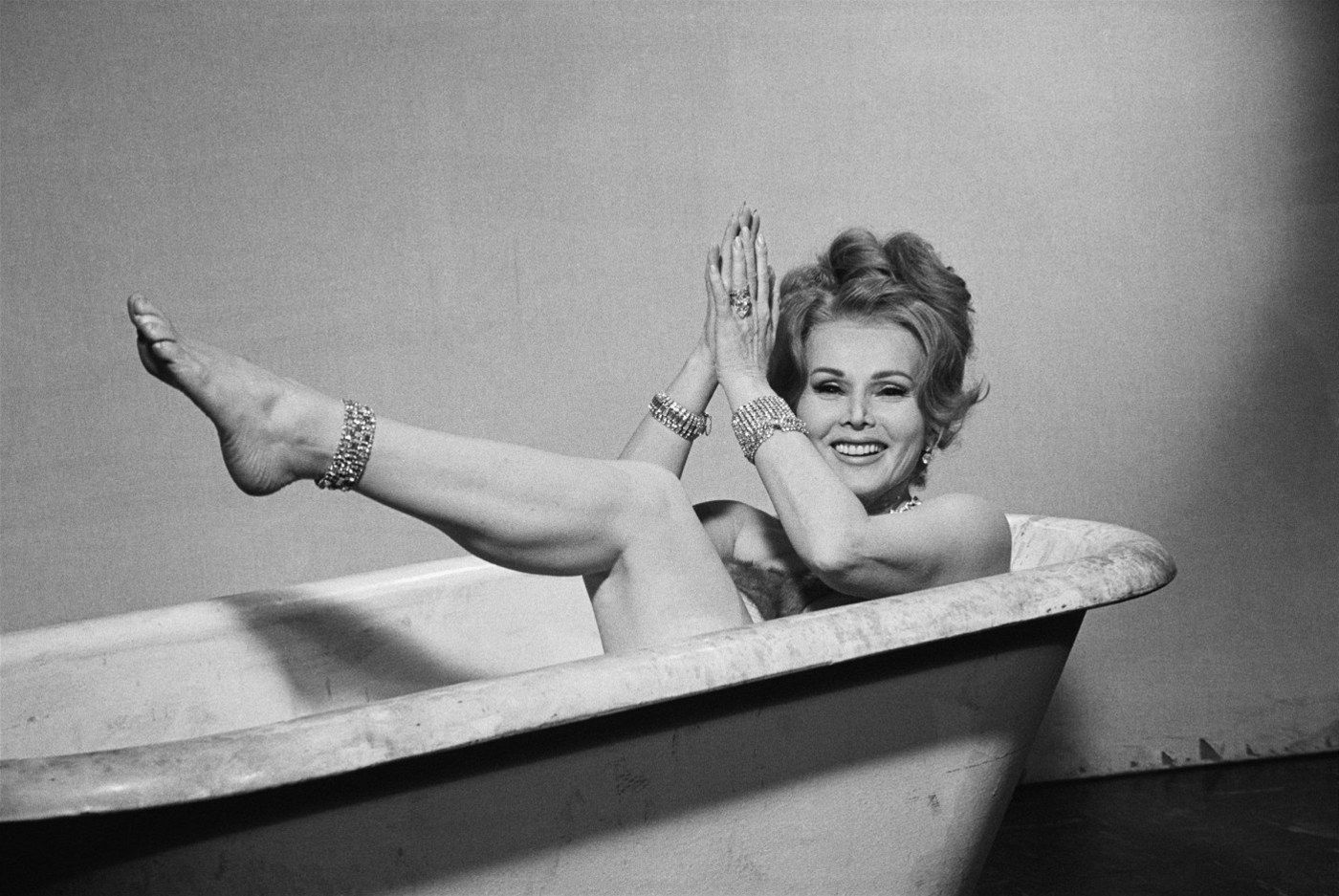 Image VIA
Zsa Zsa has been on the DeathList no less than 10 times. I'm guessing that's because she's 98 years old. That's a pretty mighty age to have achieved and her chance of death is certainly not getting any slimmer.
Born in Budapest, Zsa Zsa was crowned Miss Hungary in 1936 and a few years later emigrated to the US. During her life she's managed to get through nine husbands, which really should have put her in an early grave, but I guess Hungarian blood is strong. This quote is attributed to her:
"I am a marvelous housekeeper. Every time I leave a man, I keep his house."
She obviously has a bit of a sense of humour:
"How many husbands have I had? You mean apart from my own?"
By all accounts she's one tough cookie. She was in a car crash on Sunset Boulevard, Los Angeles, in 2002. The accident partially paralyzed her and since she has been reliant on a wheelchair. She had a stroke in 2005 and then in 2007, and in 2010 fractured her hip and had it replaced.
Gabor is not to be trifled with.