Every year Snowbombing release their line-up and pronounce that it will be "the best Snowbombing festival to date". That sort of cocksure statement generally annoys me, but I can't be angry in this instance, because so far they have been 100% right every single year, so I assume they'll be right again this year. The crafty beggars.
For anyone who hasn't yet seen or heard about Snowbombing, where have you been? It's the largest festival on snow in the world and it goes off like a rocket once a year. There's booze, beats, extreme sports, mountains, forests and a mad butcher called Hans who cooks a mean wiener.
Attending a festival in a field can be awesome, don't get me wrong, but imagine transporting all of that booze and awesome tunes to an igloo 6,000 feet above sea-level and an alpine forest, you can't fail to win.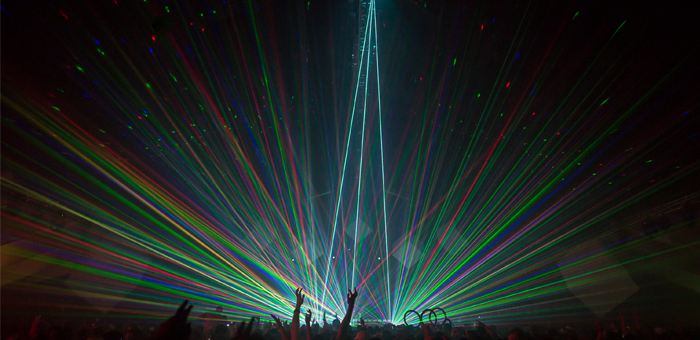 Image VIA
Snowbombing 2016 will see The Prodigy returning to the forest stage to produce the finale to end all finales. I imagine they will be stripping the bark from the trees with their aural onslaught. It's a pleasure to hear that they're returning, but I'm not surprised. 2 years go they looked like they were shitting themselves with joy for the whole performance, there's no way in hell they could have resisted returning to smash up some more pine forests.
So who else have we got? Well, classic bass fiend Andy C has decided to rock up and spin his triple decks at the Racket Club. Mercury Award nominees Jungle are also now confirmed; these brothers from different mothers will be perading their special brand of mid-tempo 1970s-style funk. They fit the Snowbombing vibe perfectly so I can't wait to get involved in that dance off.
Jungle will be joining and Groove Armada at Snowbombing's opening parade which has been dubbed "the biggest fancy dress street party in the Universe". I'm not gonna argue with that stat.
Here are a few other names to get you frothing at the ears: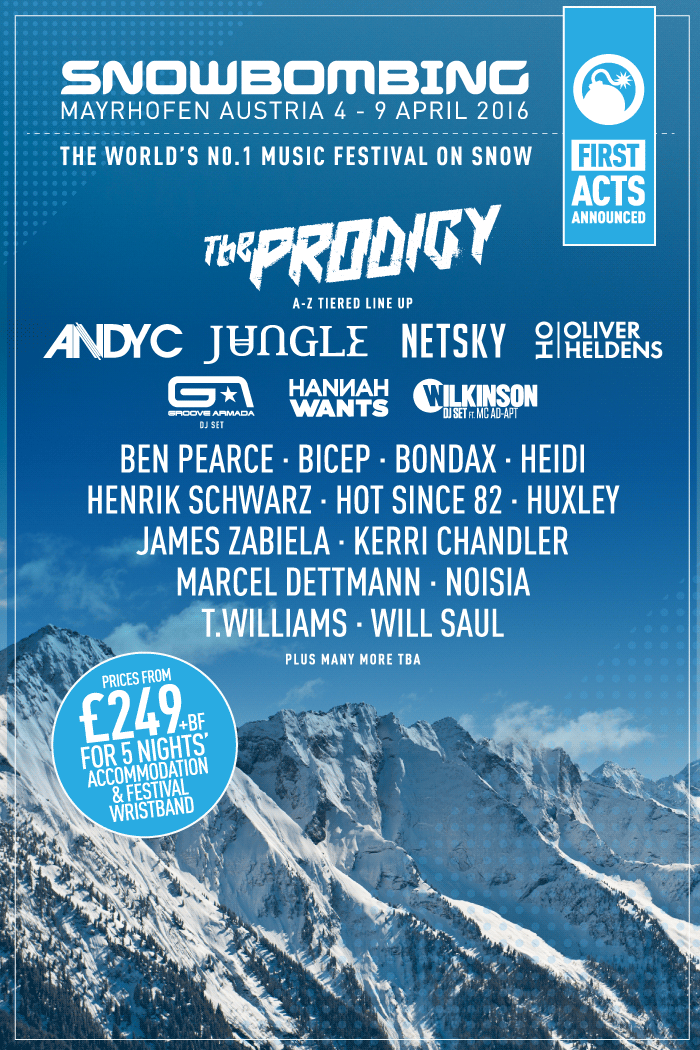 The Racket Club – a subterranean tennis club converted into a 2,000 capacity venue – looks like it's going to be incendiary this year with the likes of Netsky, Oliver Heldens, Hannah Watts and Wilkinson kicking up a stink for the baying crowd.
And it doesn't stop there, you can juice yourself up with sets and performances from a landslide of international talent. Techno vibes from analog nerds Bicep, live sets from Henrik Schwarz, deep house perfection from Hot Since 82 and a lesson in turntable mastery from James Zabiela. New Jersey deep house legend.
If you want to be consumed by techno in an alpine sweatbox, Marcel Dettman will take good care of you. If you feel like having your face pummeled by a bass line in the Arena, then fear not, Noisia will punch you in the chest with a fat bass burger.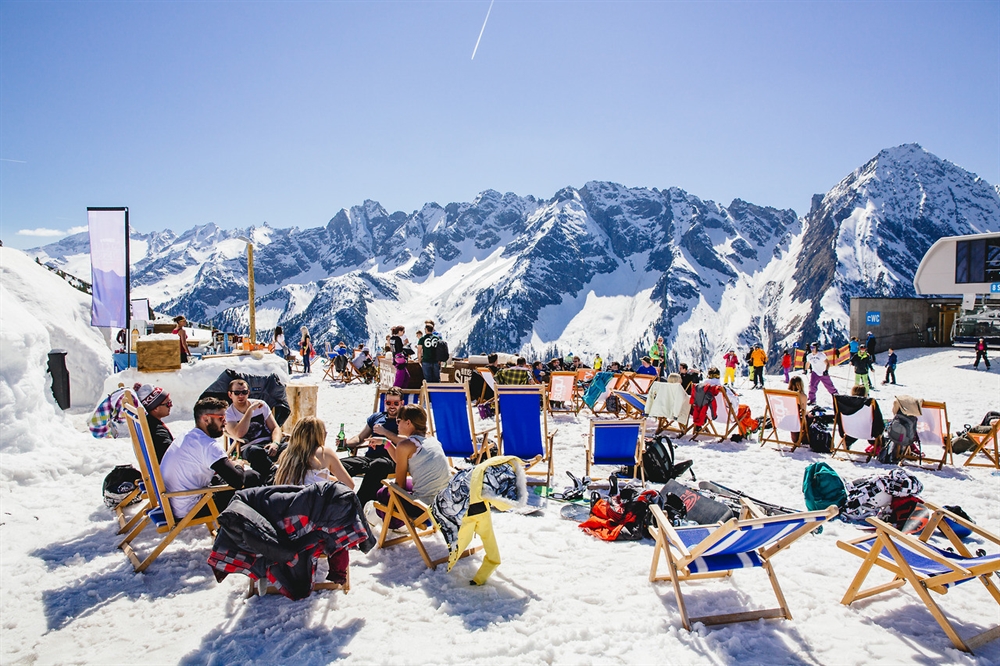 Image VIA
As for accommodation, Snowbombing nail it every year. They've got self-catered accommodation for those that want to do it on a shoe string, or, for the high rollers they've got luxury spa options with roof top Jacuzzis and views to make you puke with joy. Not a tent in sight… phew, it's nippy up there.
If you aren't going to be able to make it this year or you're eager to get in the mood, fear not, the Snowbombing brigade got your back. They will be parading their alpine wares on a city by city tour of the UK. Featuring acts like Basement Jaxx (Snowbombing stalwarts), 2ManyDJs and Jackmaster – you'd be daft to miss out on all that lovin'.
And of course, Sick Chirpse will be there throwing our biggest party yet.
Counting down the days, people.