As I'm sure many of you will have noticed, tickets went on sale for Snowbombing 2016 this week (4th – 9th April 2016). If you hadn't noticed then I'd make a beeline straight to the checkout if I were you, this year's tickets are set to be flying off the shelves quicker than Slick Rick in a pool of sick.
If, by some strange and unfortunate accident, you haven't heard about Snowbombing before, here's the deal:
Snow, booze, extreme sports, booze, memory loss, literally all of the top musical acts money can buy, memory loss, the happiest butcher in Europe, alpine seclusion, sunsets and sunrises fringing alpine vistas and, of course, memory loss.
I expect that brief synopsis has you frothing at the mouth even before I fill you in with more of the deets, but hold your horses: this year we have an extra special cherry to pop on top of this adrenaline fuelled bang session… more on that in a bit.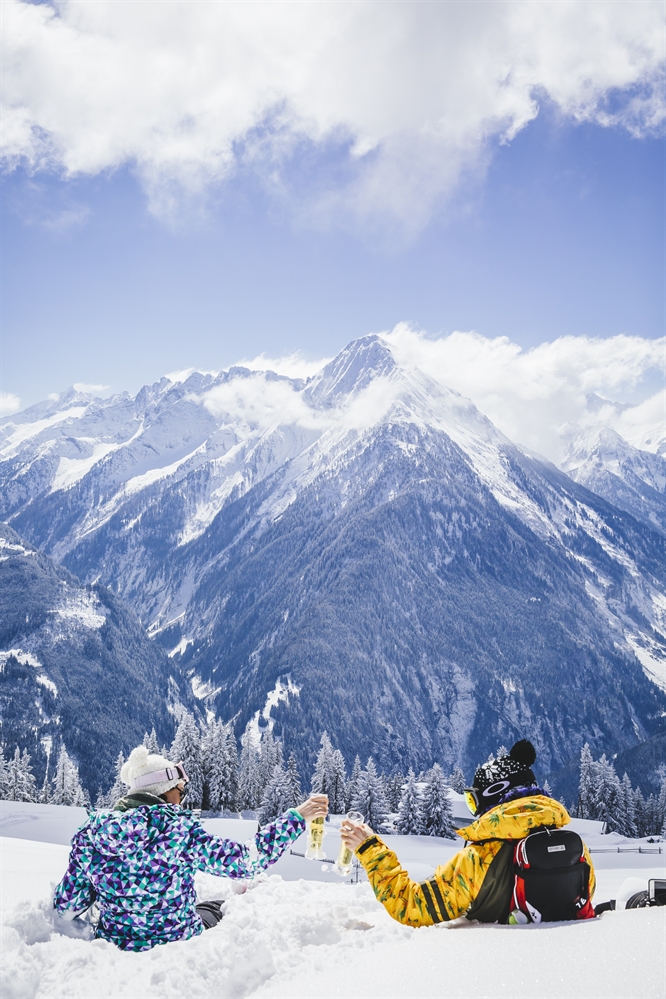 This year, Snowbombing is celebrating its 17th outing and the accelerator is still pushed clean against the metal. Taking place, as ever, in the beautiful Mayerhof village in Austria, you couldn't ask for a more attractive location (unless the festival was being held on Kim Kardashian's sister's tits).
The Vibe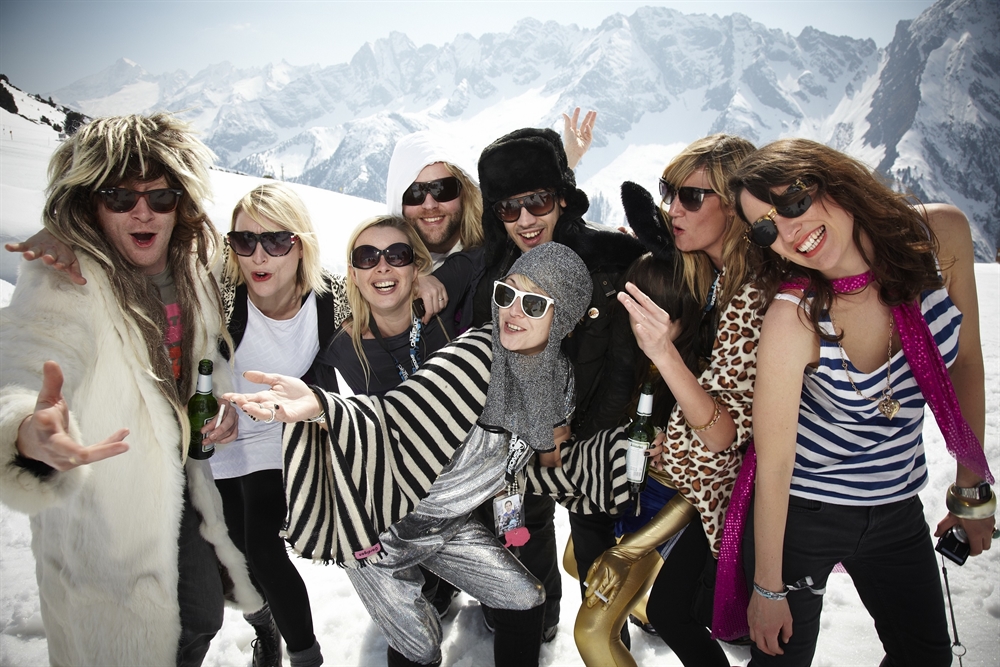 Image VIA
This year's Snowbombing will feature the same incredible venues as last year (and some new business to get you moist). The Forest Party stage went off like an atomic bomb last year, it's an amazing location. As the name suggests, it's a stage set in a pristine alpine forest. It was the destination of a-many epic parties over the last few years and no doubt 2016 will be the same.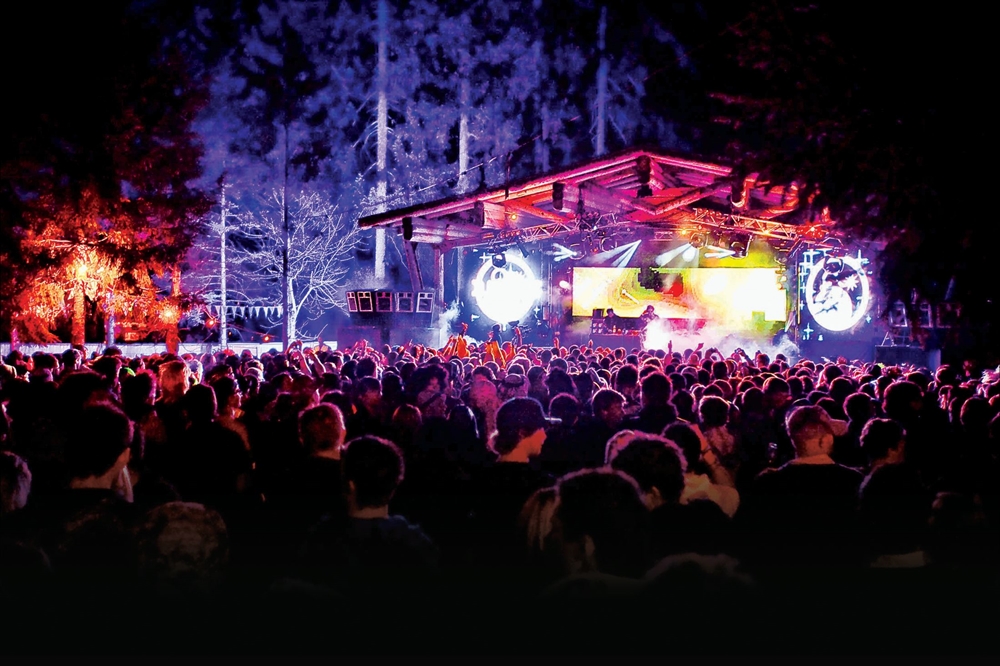 Image VIA
Another classic Snowbombing location not to be missed is the 5000 strong fancy dress street party. It's billed as the biggest fancy dress party in the world, and even if you want to challenge that stat, it's defo the biggest fancy dress party up a mountain. I'm fairly confident about that.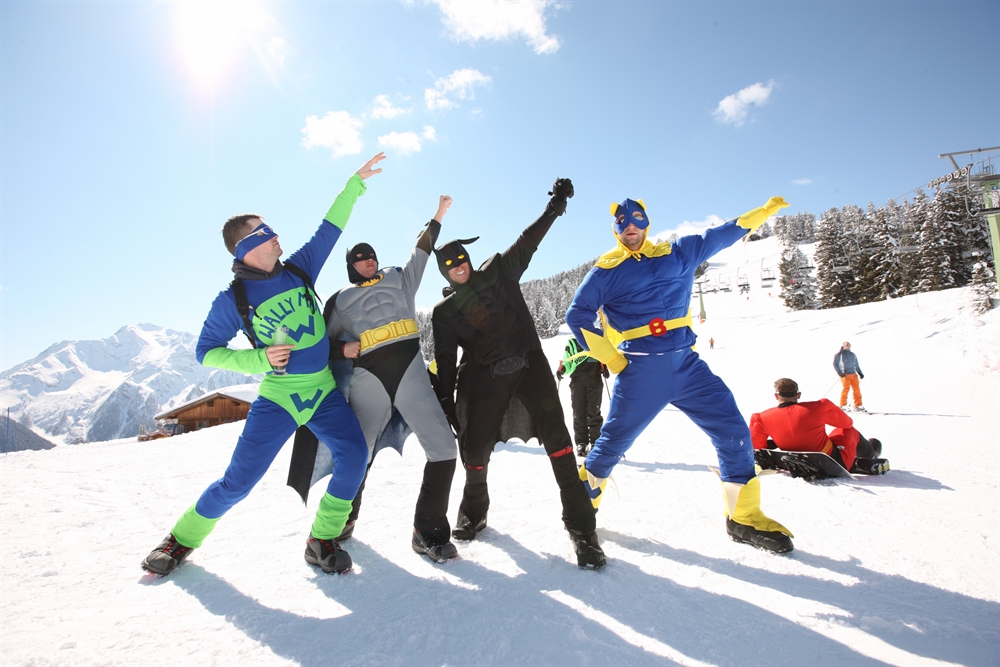 People always flock to the street party shindig. Obviously there are awesome tunes a plenty and people dressed like lovable pillocks, but it's the atmosphere that keeps punters coming back for more. Everyone is proper up for it and the vibe is ultra-friendly. Last year Basement Jaxx lit the mother up like a carpet bomb.
The Arctic Disco is another stage that you simply mustn't miss. As the blurb on the website describes it "Sub-zero sub-bass at 6000 feet". I'm sold.
Split into two rooms the Arctic Disco is fitted with lush rugs for stargazing and a killer sound systems for avalanche inducing bass. If you are attending this year, I don't have to tell you not to miss that mighty igloo in the sky. Just look at it: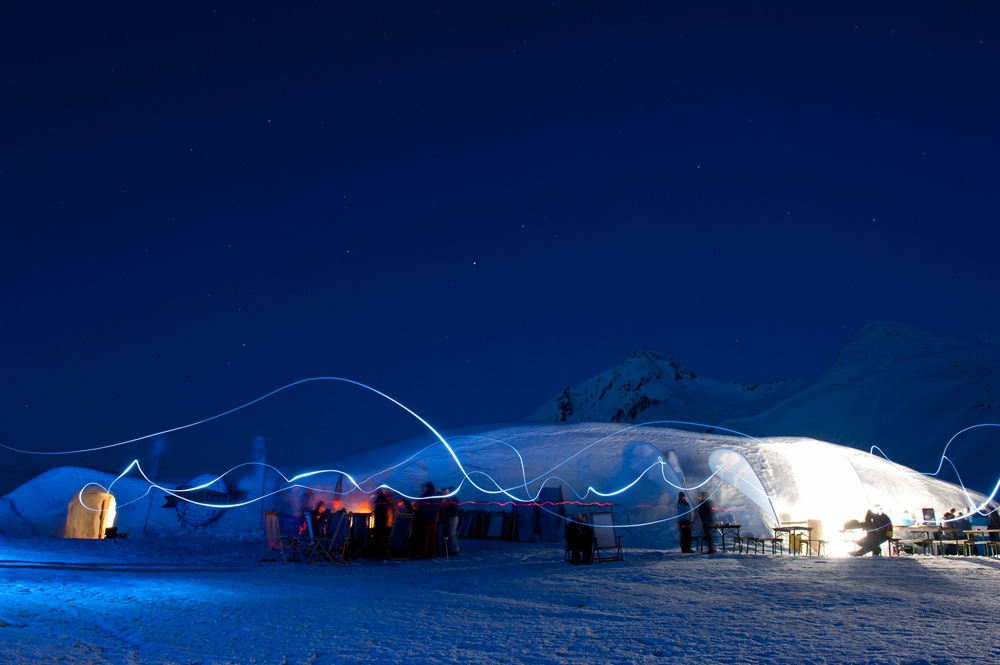 Of course there are plenty of other places to either lose or find your marbles spread across the huge Snowbombing complex. For instance, when the munchies kick in, Rompa's Reggae Shack is not to be missed. To be honest, you could wander all day without double-backing, the place is so epic.
The mountain stage isn't such a bad place to hang out either: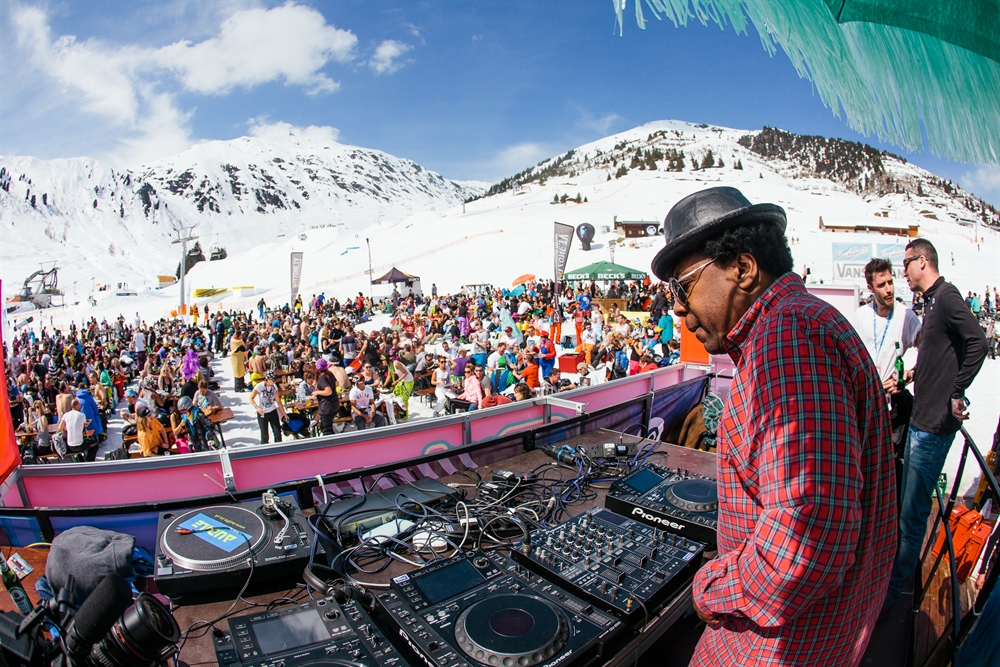 Not a bad view, hey? It certainly beats listening to beats in a sweatbox in Shoreditch, that's for sure.
Who's On?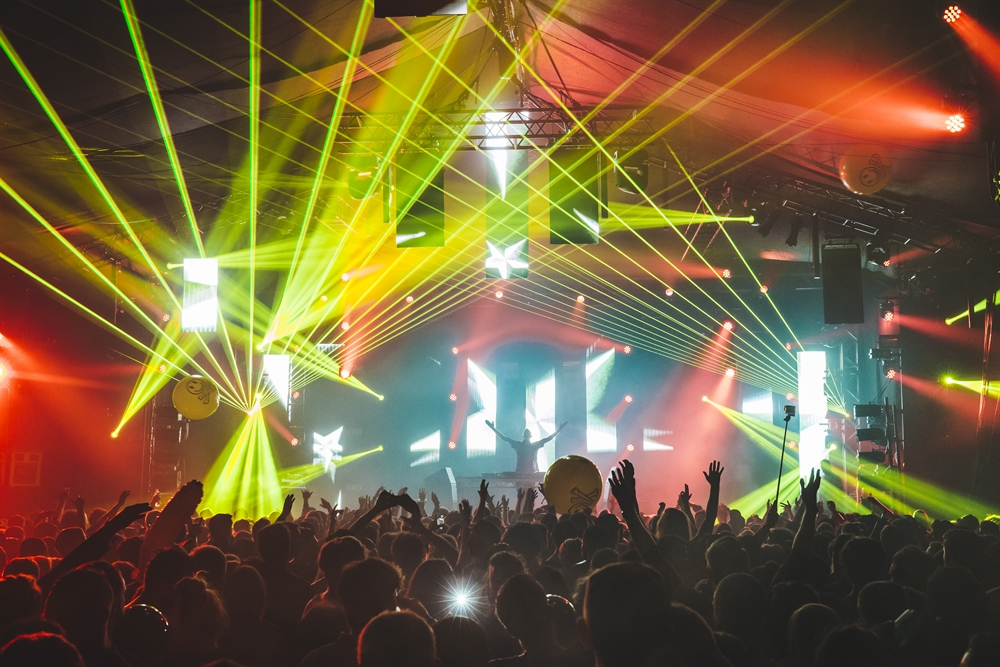 Over the years Snowbombing has hosted the likes of Prodigy, Carl Cox, Basement Jaxx and a gaggle of newcomers and classics. The music selection generally has a dance vibe about it, but they also manage to seamlessly include artists with a different feel; Friendly Fires and Kasabian notably made some big sounds in recent years.
Image VIA
"But who's playing this year? Who's playing?" Woah, chill out buddy, you'll have to wait a little longer to get the low down on the aural punishment, but you can guarantee it will be killer.
The Accommodation Situation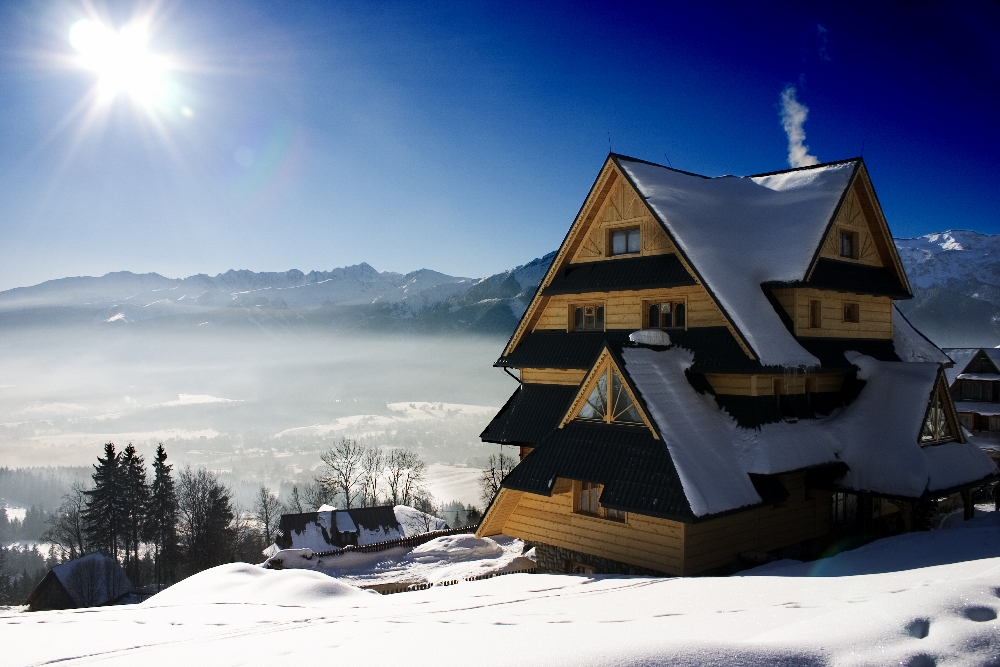 As for the accommodation at Snowbombing, you can't really grumble. If you're a classy mother fucker, like me, there are some top-notch 4* spa slots where you can wine, dine and recline to your heart's content. I haven't checked for sure but I think you get to use their nice white towels and dressing gowns (don't quote me on that).
They also offer rooms at the hoity-toity 5* Hotel Elisabeth, where I'm assuming you get to keep the fucking towels with the price they charge for that bastard. Or, if you wanna do a bit of a cheapy, they offer self-catering apartments so you can save some dosh on the nosh. All bases covered squire.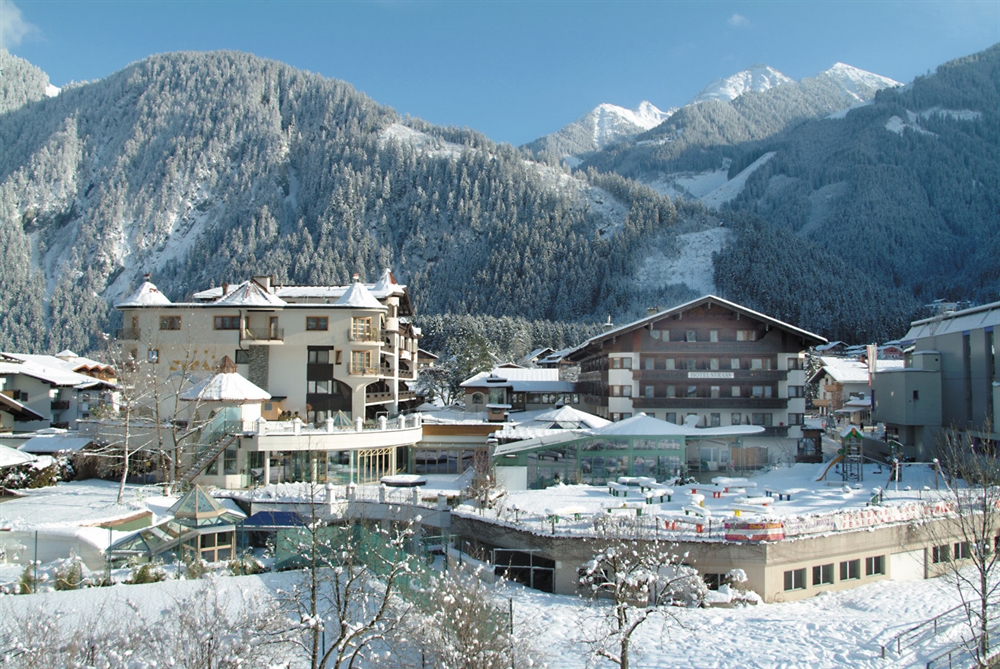 And here's the cherry on top of the cherry on top of the icing on top of the space-cake: Sick Chirpse are going to be partners with Snowbombing festival once again. How about that? You know what that means don't you? There will be two full Snowbombing packages up for grabs via our Facebook page later in the year, so keep your eyes peeled. Oh, and obviously we'll be throwing a super-huge SC party out there too.
So, yes, you can start getting excited about Snowbombing 2016. It's going to be a mighty monster book your tickets now.