I was luck, luck, lucky enough to stumble across some awesome photos of a festival that takes place in the frozen north, called Malanka, which means 'generous eve'. So I'm going to show them to you all. Apparently Malanka is a new years eve type thing celebrated in Russia, the Ukraine and Belarus. It takes place on January 13th. And it looks bat shit bad ass. Halloween is a passive gaylord compared to what these dudes get suited up in. I guess there is less to do up there in the frigid tundra, so they're better off getting busy than sitting about getting colder and colder.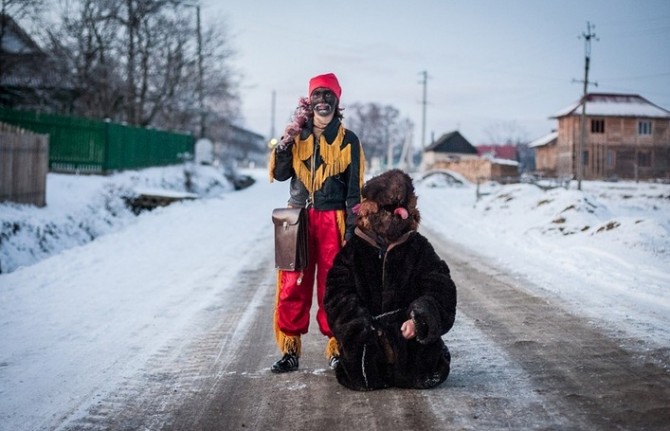 The act of dressing up is called mumming and the fancy dressed go from house to house doing improvised plays and dances to anyone who cares to observe them/ isn't so terrified they run screaming. They dress up as "Devils, Warriors, Police, Witches, Old Women and Men, Death, Blacksmith, Jews, Gypsies, Turks, Hutsuls and representatives of other nationalities".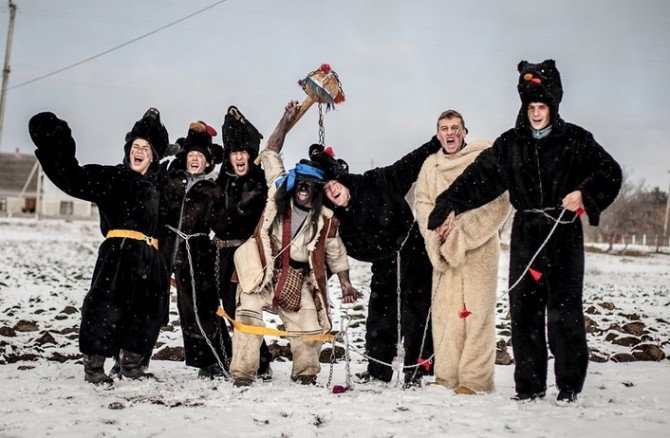 The guy in this picture who's stood in front of Kruger has used cassette tape for hair. What else are you going to do with it nowadays I guess?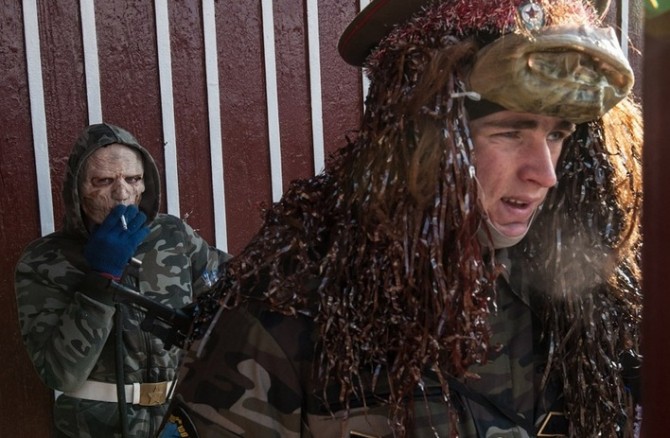 It's a sort of celebration of the release of spring from it's wintery captivity, it's similar to the Greek celebrations of Persephone apparently and predates Christianity. So it's proper old and no one knows when or where it started for sure. Here's a man dressed as a fvck off butterfly: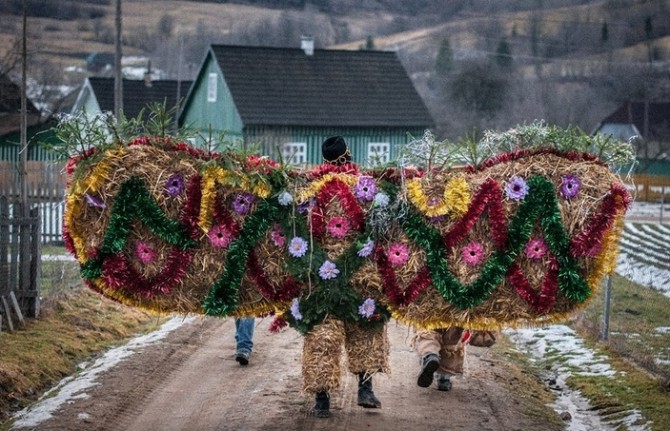 ☛ Laugh At These Next: Awesome Photos From Russia With Love #1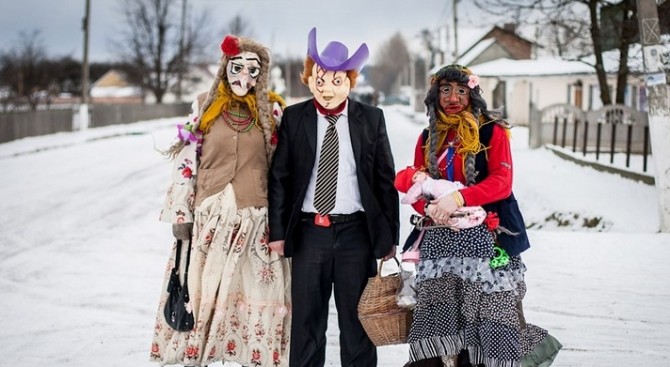 ☛ Read Next: Siberian Cannibals — Fishermen Trapped In SubZero Temperatures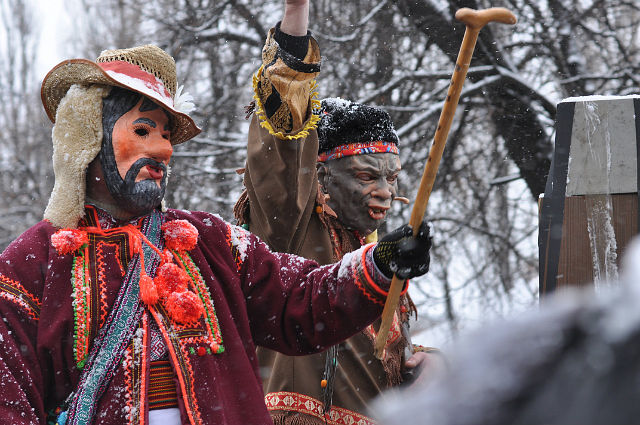 At this bonkers feast they eat Christmas pudding, meat and fat, cottage cheese and other delicacies and at dawn they sow seeds in a ceremonious fashion. And I'm presuming they are all drunk as Lords by this point. Apparently they play tricks on people, but all is in jest and no one gets hurt or embarrassed. I don't believe them. I reckon it all kicks off after dark. Look at this guy.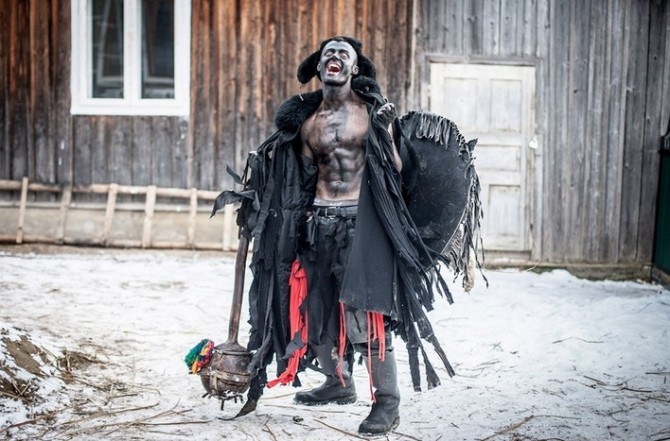 ☛ Laugh At These Next: Awesome Photos From Russia With Love #2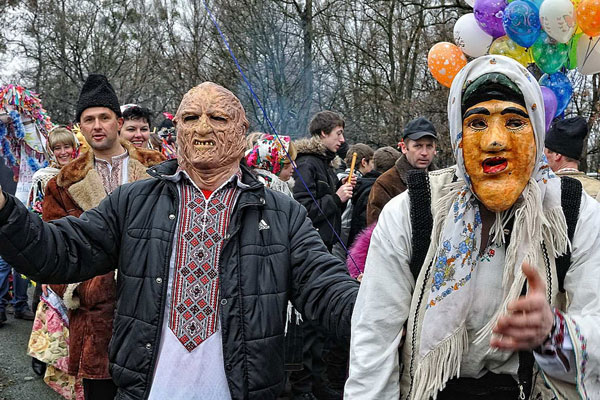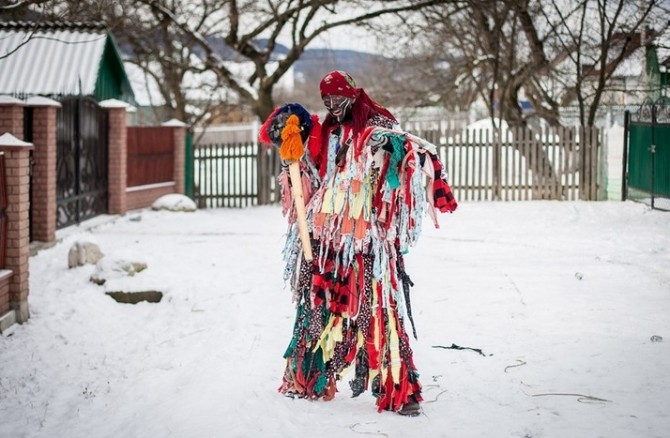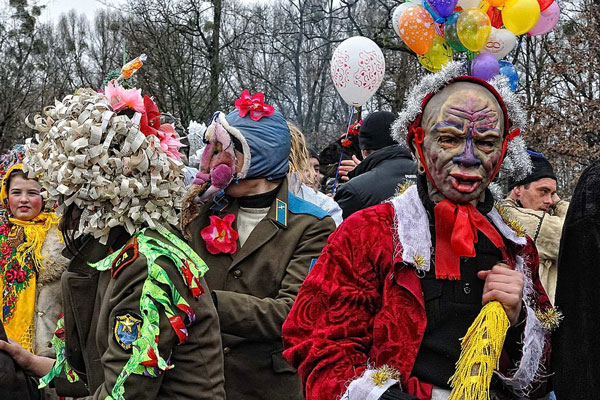 I don't know what's happened to the poor butterfly man down there, but it looks like it was sore.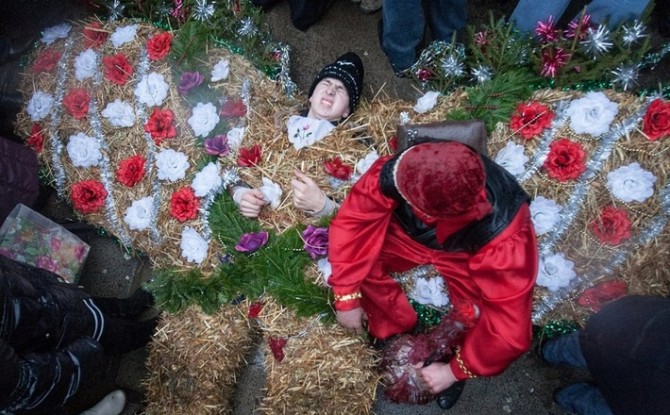 The next picture is defo my fave, it's fvcking awesome, I want it on a T-shirt and next year I want to be in that tree.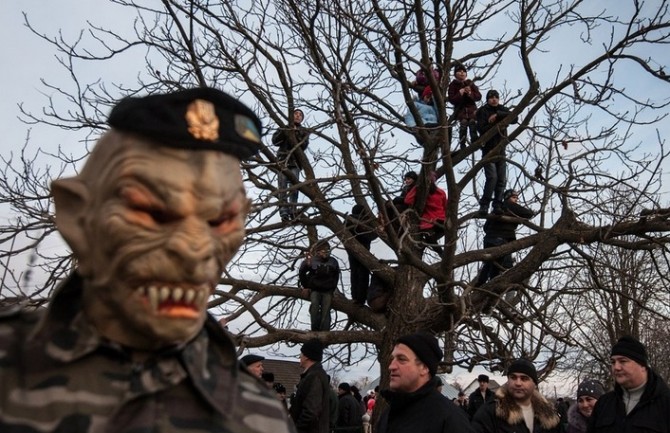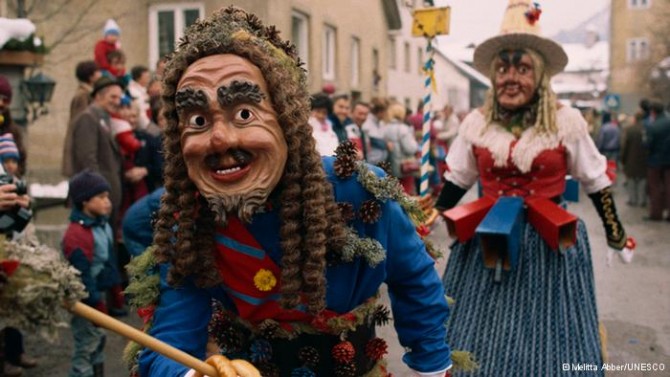 ☛ Laugh At These Next: Awesome Photos From Russia With Love #3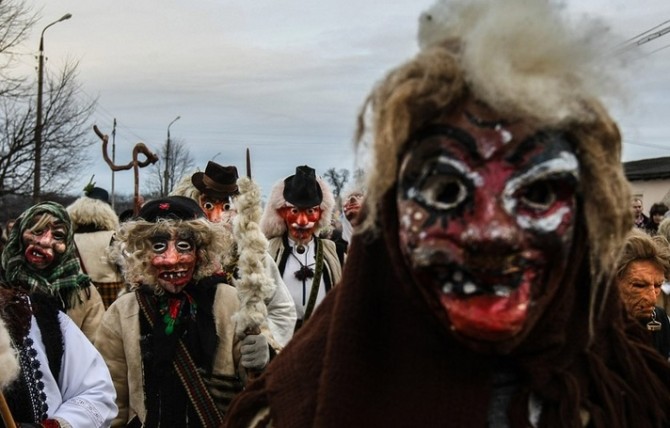 Anyone remember Zelda from the Terrahawks? No? Well she looked like this: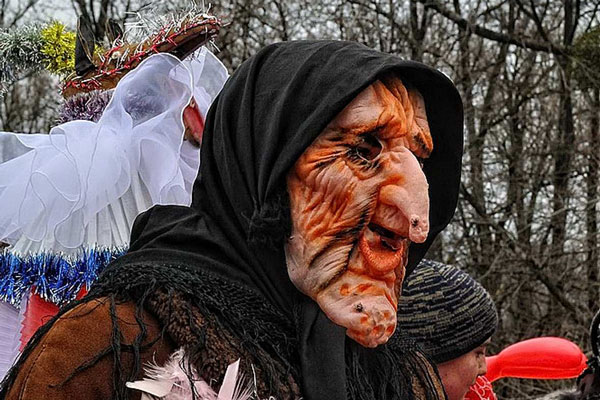 I'm going to hire a coach and smash it up over there next year. Who wants to get vibed up Ukrainian style? All of you? Thought so….. actually, can someone else organise it please…. I'm….. errrr…. busy. Thanks.