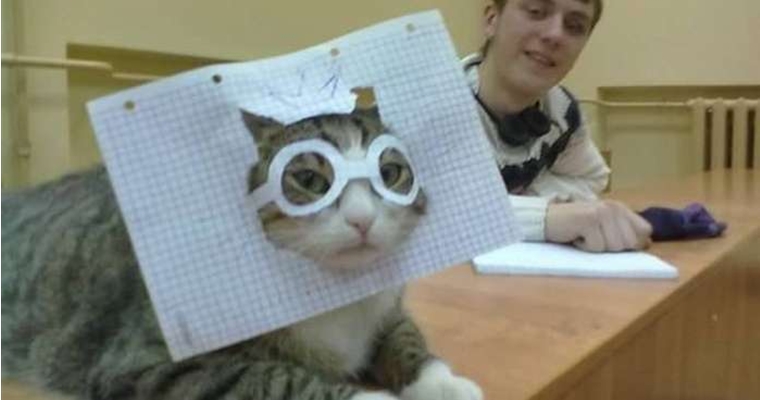 I had the luck to accidentally run into an almost bottomless pit of hilarious Russian photos. I wouldn't be true to myself if I didn't share at least some of this joy with you goons out there. There's no order to this mayhem, they're all well and truly picked from the nut-job tree. However, some factors do seem to crop up a lot in them. One of these factors is a heavy vibe of the Russians being able to make use of whatever's around. I like Russians. I've never met one, but I reckon I would like them. If these pictures are anything to go by the Russians are resourceful smash heads with a penchant for getting the job done.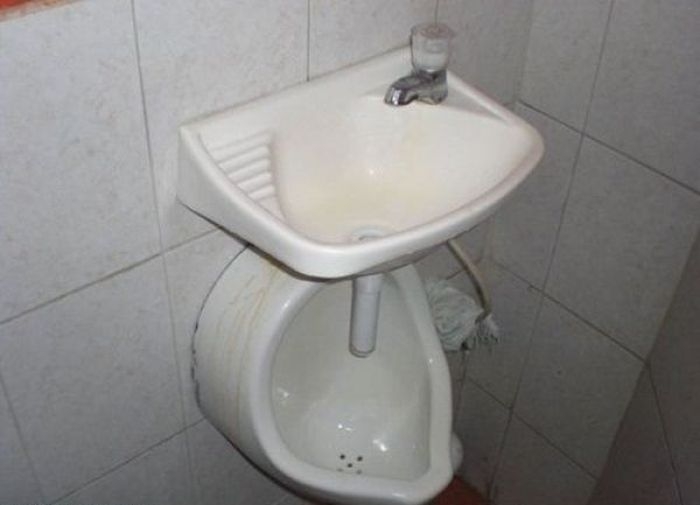 See what I mean? Resourceful. They've saved on both the cost of the pipe and the space needed. Another excellent thing about the Ruskis is that a lot of them look super fly tbh: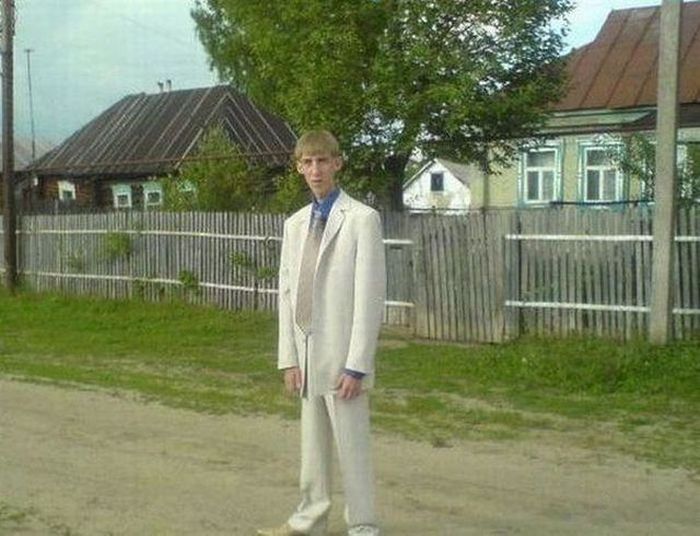 See. He is rockin' that look so hard right now. The guy below however is failing pretty hard with that hair cut, but at the same time he's punching high and hard above his weight in the lady department. The guy on telly behind him can't believe his eyes.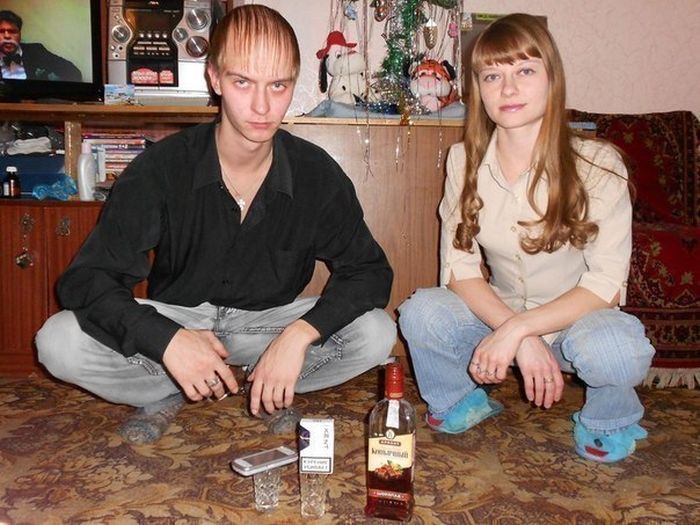 Whilst Mr Comb-Forward above is doing relatively well in regards to the quality of his friend, this girl below is having the opposite effect and attracting boys that look like elderly men.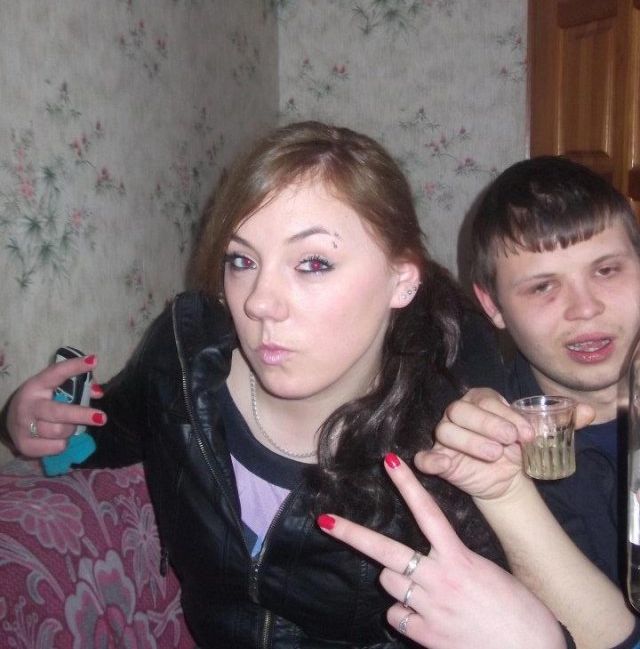 Again, time after time, we see the Russian resourcefulness shining through, warming your drink and hands with an iron is the stuff of genius: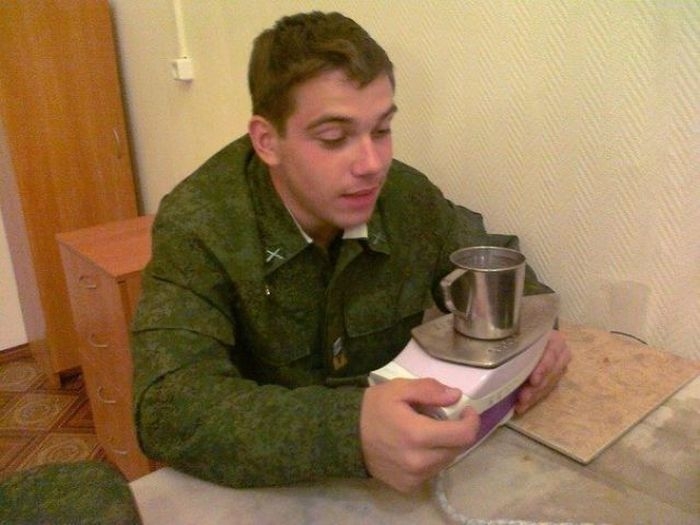 Most people in other countries would be too scared to use an iron for warming up drinks. Russians are a rock hardy bunch. Judging by the photos below, if you have friends like these chaps you will have to be pretty hardy just to survive an evening soiree with your nearest and dearest.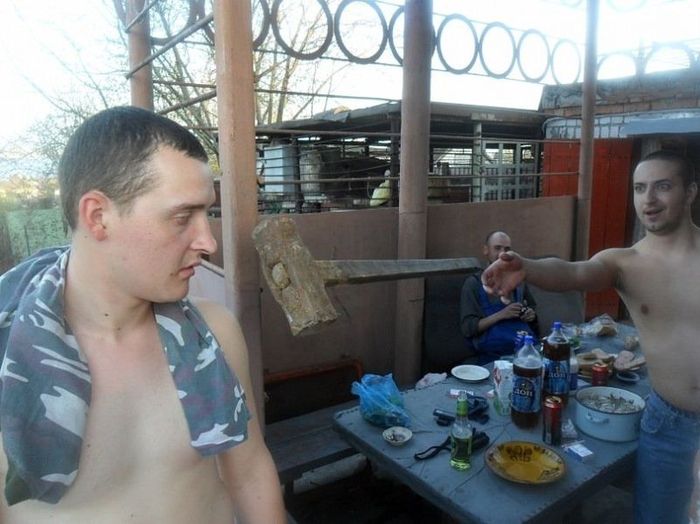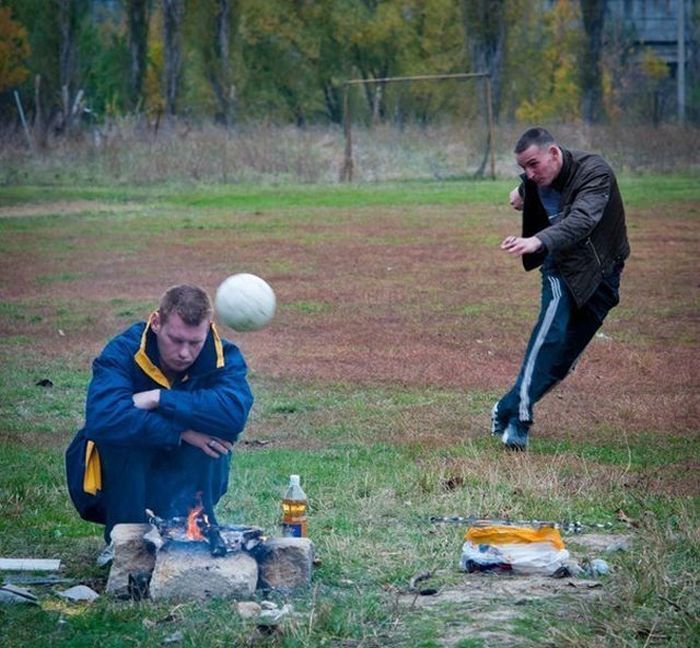 ☛ Read Next – Drunk Russian Man Drives Tank Into House
☛ Watch Next – VIDEO: How To Drive In Russia
I can't work out whether these two below are in love, or arguing. You can kind of convince yourself of either way round can't you? Is the bloke on the left about to go in close for a passionate embrace or will it be a Glaswegian kiss? We'll never know.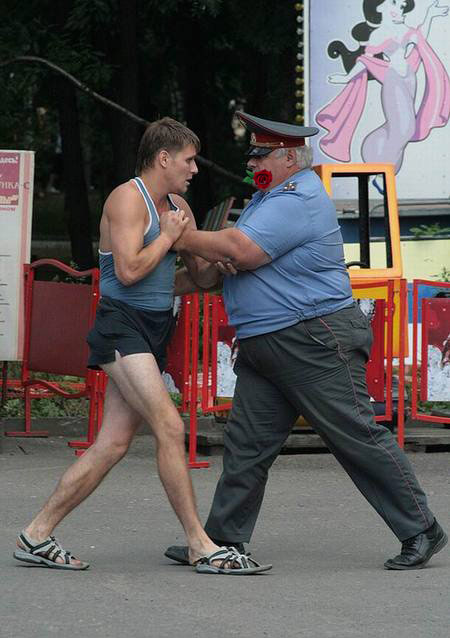 RESOURCEFUL: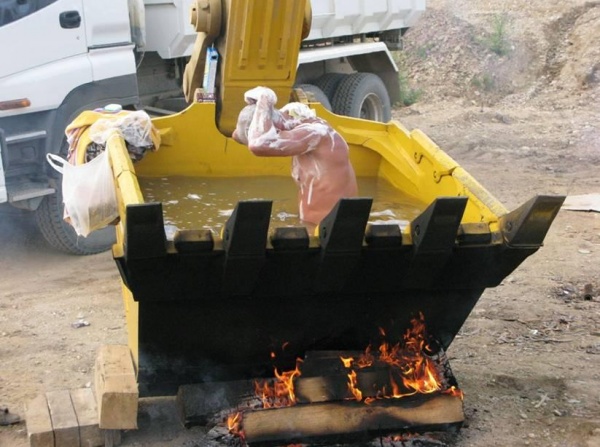 RESOURCEFUL: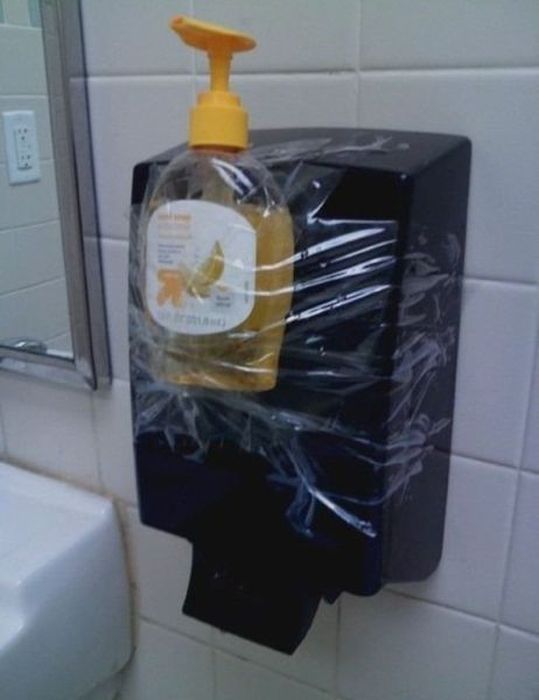 See what I'm saying? Viva la Russians, they've cheered me up a treat. If you want more of this type of action you are in luck, here's parts 2 and 3:
☛ Read Next — Awesome Photos From Russia With Love #2
☛ Read Next — Awesome Photos From Russia With Love #3
☛ Read Next – Siberian Cannibals – Fishermen Trapped In SubZero Temperatures