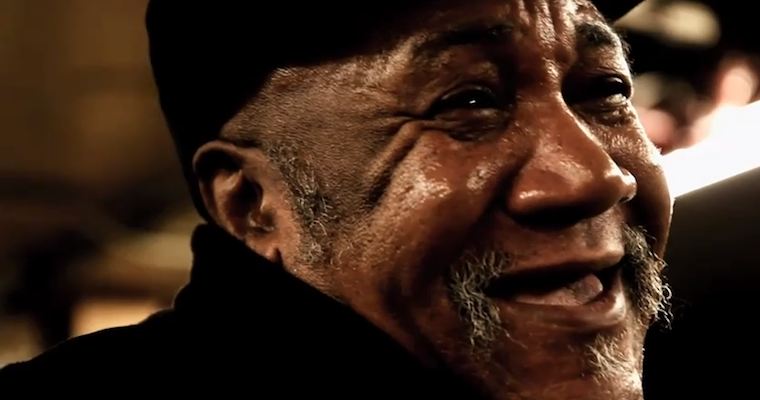 Sometimes on the daily trawl through the sinews of the internubbin, it's easy to find yourself looking at people who've shot their own faces off in a bath, watch Romanian football fans kick seven shades of Sharon out of each other, or watch someone skateboarding off something big and see their leggy bones snap, frame by frame in super slow mo. And we all love it. But here's a little sunshine from the streets. I went busking once and it made me want to kill myself, so kudos to anyone who can actually stick it out. This first hero is a guy (even though the video's title says it's a woman) called Ronnie from Botswana, and he plays the guitar in a weird and wonderful way. He's 29 and earns a meager living playing for cash on the streets. Try and not to let this little ditty raise your spirits, go on I dare you:
[yframe url='http://www.youtube.com/watch?v=I5F59PkcDWM&feature=youtu.be']

Next up is a she witch by the looks of things, from Belarus. She's not exactly reprazenting any mad skillz per se, but it's not every day you get to see an old lady play a guitar with a light bulb, so lap it up:
[yframe url='http://www.youtube.com/watch?v=dAobIpnkCNw&feature=related']

Here's Geechee Dan, a street musician down on his luck but still strong in the lungs. He's been singing in the subway's of New York for many a year. If his voice was to have a fight with anyone that has ever been on X-Factor, it would disembowel them with the utterance of a single consonant….
[yframe url='http://www.youtube.com/watch?v=AT5DNQEhRcI&feature=fvwrel']

Finally, the skill set of my final street based music winner is limited, but then he is from Belgium. I can't tell you that he has maximum talent, but I like his vibe and would happily take him out for dinner as long as he promised not to steal my shoes and wazz in my soup.
[yframe url='http://www.youtube.com/watch?v=r0WjqMOxP-Y&feature=related']