See I told you cannibalism was on the rise didn't I? Here's my article from last week about how eating people is the new cool. Well, this week, a bunch of guys who went on a fishing trip in Siberia, in -30 degrees temperatures (good idea), have been caught cannibalising their pals in desperation. Alexander Abdullaev, 37, and Alexei Gradulenko, 35, are feared to have killed one or maybe both of their friends, after surviving three months in the wilds of northern Russia.
THREE MONTHS in a Siberian winter, that is pretty tough. I can imagine a man may have got peckish, and more than a little bit desperate. They were saved this week, and according to the Siberian Times there's another guy missing too, so it's possible that the two survivors chowed down on a couple of their pals. Police report that the body of one of the 'victims' was hacked to bits and so badly mutilated that it couldn't be identified. The fishermen apparently got in to trouble after their Jeep was swallowed by floodwaters.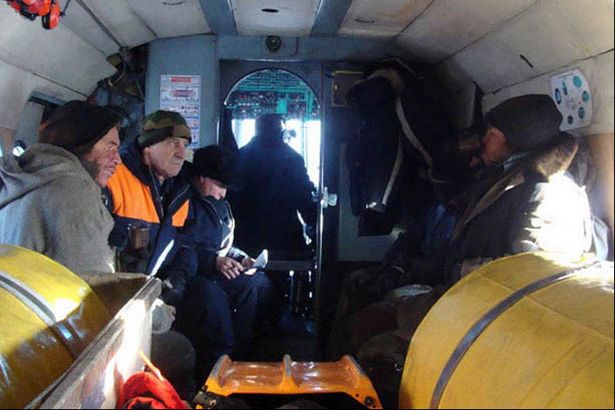 The fishermen cannibals claim they survived on moss and animal skins during their ordeal. They also came across some fortuitously empty cabins and helped themselves to whatever grub they found within, occasionally leaving notes to explain their predicament.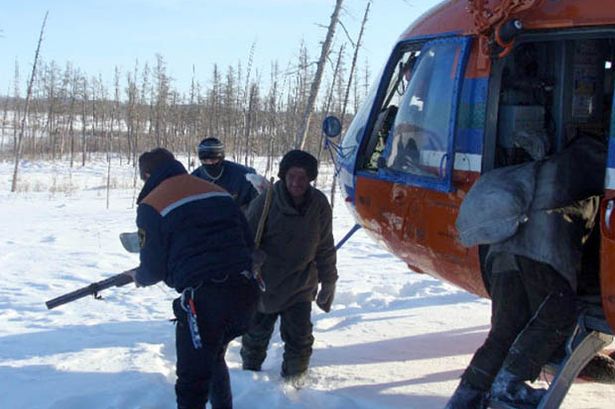 Although the men were stranded at the beginning of August, they didn't actually get reported missing until one of the fishermen's sisters contacted authorities in November. She said she didn't report them missing initially because she was confident in her brother's ability to deal with the wild. And she wasn't wrong I guess.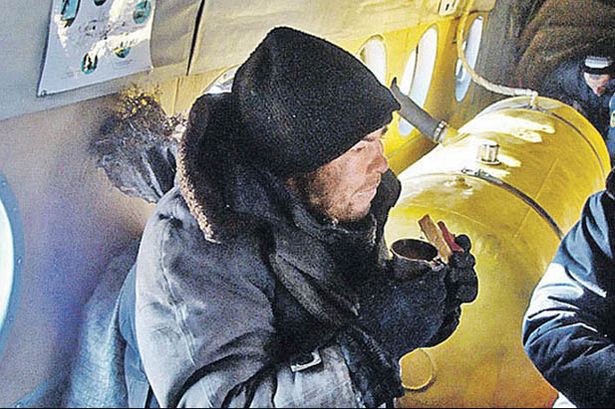 Police in Neryungri, in the remote Sakha Republic of northern Russia, say a murder probe has been launched. The police had to go back to the scene a couple of times to pick up bits and bobs of corpses. The condition of the cadavers suggested a violent death reportedly. One of the police chaps, who must have seen a fair few bodies in their time, said "what we found were chopped human bones, fragments of a skull and a bloodstained chunk of ice. It's clear that this person did not die of his own accord."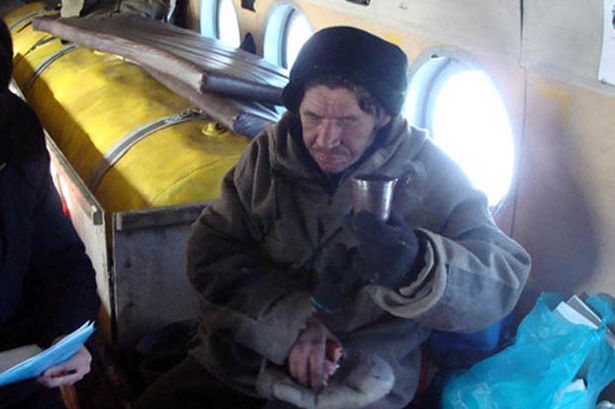 The two survivors strongly deny they killed their friends, named as Viktor Komarov, 47, and Andrei Kurochkin, 44. They say that they left the boys at a deserted gold digger's house while they wandered off for help. We won't find any answers for a while, if ever, but I am eager to read the book that they no doubt will write about the situation in all it's gory wonder. Probably in time for Christmas 2013 unless they're locked up by then.
Just to add an extra mysterious twist to the tail of the tale, the two men ran from the hospital they were taken to before receiving treatment—— hmmmmm mysterious…..