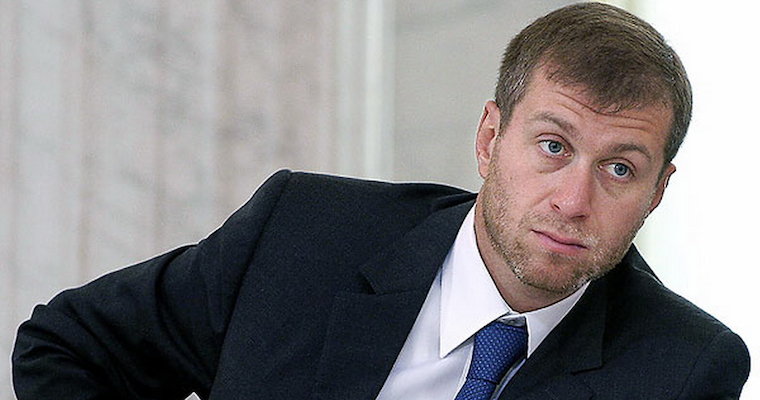 Being Chelsea owner Roman Abramovich must be so difficult. Having to find something new to spend with his never ending millions must do his head in. Having a beautiful woman on his arm can't be easy, but what takes the biscuit is these Chelsea managers continuously letting him down. All he must want is someone to follow his simple guidelines of being Chelsea boss and he can live a happy life, but try as they may none of them can quite get it right. Here is what we would imagine those guidelines to be:
Being appointed manager
You must be either the most sought after manager in the world, or be a young manager with huge prospects. You may also be considered if you are a former player of the club who is liked by the fans. We would also be happy to employ outspoken Portuguese guys, grey haired Italian men, a Brazilian who doesn't speak English, an Israeli who looks like Boss Nass from Star Wars or a fat Spanish waiter.
Transfers
If appointed you will be given fvck loads of cash to spend on players to improve the squad. This is an area where you will not be actively involved as the board will watch Youtube extensively to see who the best players in the world are. From that they will then try to sign them for extortionate amounts of money. Once signed for the club, all you have to do is play them every week regardless of how well their doing. Failure to do so will result in dismissal.
Results
As Chelski are now a big club thanks to the investment of well earned money, we expect to win most games, although we understand defeats can happen if the referee makes bad decisions or the opposition get lucky, any period of more than two games without a win will not be tolerated. You must also make sure you win games against the shit teams, such as Queens Park United or Stokehampton. Failure to do so will result in dismissal.
Trophies
Winning trophies is a must, we expect a minimum of one trophy per season, unless it is the Charity Shield, League Championship title, the League Cup, Fa Cup, Champions League or the Europa League, then we would expect at least two. All trophies will be kept at the owners mansion, with the players each receiving a trip on his yacht. As you will know the Champions League is a trophy we admire here at Chelski and of course we know this takes time, so we are willing to give you one season to try and win it. If you do win it, you must make sure you do so again the following season. We would also expect you to do all of this in style, playing football like Barcelona, winning 6 nil in every round and scoring goals like Maradona. Failure to do so will result in dismissal.
Working together
If appointed manager of Chelski Football Club, the owner will be supportive of you during any successful periods. If things do go wrong the owner will I'm sure be willing to work with you to help things get back on track, please do not worry if you are to see him with other managers, they are probably just close friends of his.
There you have it, Roman Abramovich's guide to being Chelsea manager. Seems pretty simple really if you're a miracle worker. Poor Rafa Benitez has got his work cut out, not only has he got to win over the Chelsea fans, he has got to keep the Chelsea owner happy too. Good job it's only a temporary position I guess.
☛ More: Best New Tumblr Find – John Terry Winning Everything
☛ More: Cole Of Duty
☛ More: VIDEO – Ashley Cole Shoots A Work Experience Student