Back in 2005, Paris Hilton provided the internet with one of the biggest pop culture moments of the year when she went out wearing a white T-shirt that read 'STOP BEING POOR'.
Featured Image VIA
Well now that moment has been ripped away from us after Paris Hilton took to Instagram 16 years later to reveal that actually, that image was Photoshopped:
View this post on Instagram
Stop being desperate?? I mean that's still an amazing slogan to have on your shirt but it's nowhere near as good as 'Stop being poor' is. I guess we all just believed that's what it said because only someone like Paris Hilton could go out wearing something like that and get away with it. Just so outrageous and obnoxious (and kinda funny?) that everyone really thought Paris Hilton would have the balls to wear that to a Hollywood party. Well that and the fact she let us believe the Photoshop was real for 16 years.
Not gonna lie, I wish Paris Hilton had allowed us to keep living the lie but I guess you've got to tell the truth eventually. Definitely won't stop the 'Stop Being Poor' memes though.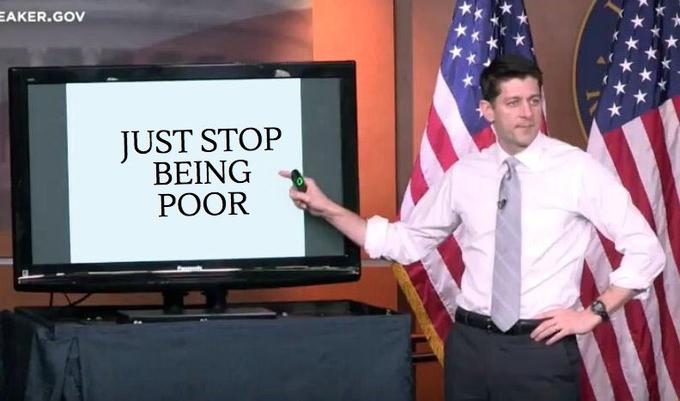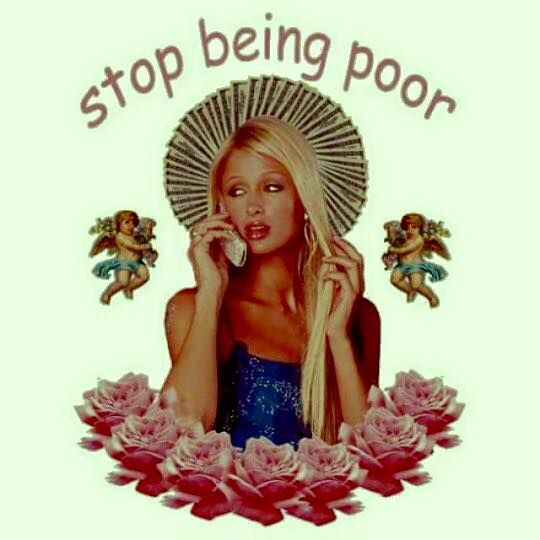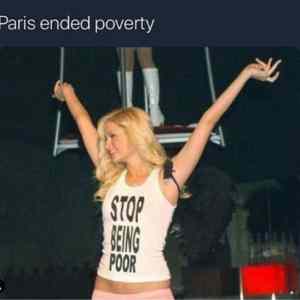 To watch Paris Hilton hit out at 'cruel' David Letterman over an interview they did in 2007, click HERE. Looks like she's setting a few things straight in 2021.