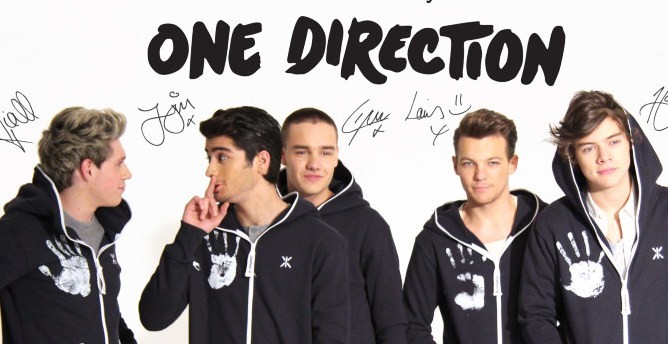 When One Direction initially formed, most people thought that the only direction they were heading to was the nearest dole queue. The manufactured boy band went on to surpass critic's expectations by selling millions of records to fans in the UK, America and the rest of the world. Not wanting to miss a trick the band has now jumped on the perfume bandwagon.
Harry Styles wrote on Twitter, "The 1D fragrance is called (drumroll)… Our Moment! And it smells like a summer's day..," while Niall Horan posted: "I still can't believe we're releasing our own fragrance! We worked hard to get it smelling just right, and very excited to announce that it will be called Our Moment!"
Since the boys live in London, the smell of a summer's day doesn't sound that promising, unless the smell of urine, car exhaust fumes and rotting bags of rubbish are appealing to your senses.
☛ More Harry Styles: Harry Styles' Tweet On Thatcher's Death

The band's official Twitter page also released an image of the perfume bottom with the accompanying caption: "We can now reveal the full image of the #1DFragrance bottle… 'Our Moment'…! 1DHQ x".
In December last year Horan said in a statement: "As a band we have been discussing making a fragrance for our fans for quite a while so we're really excited to finally have this opportunity. We're been working away on this and we're very proud of the way it has turned out. We really can't wait to hear what our fans think."
☛ Even More Harry Styles: Harry Styles Has An Imposter

The packaging and bottle looks like it wouldn't be out of place in a pensioner's bathroom next to the Imperial Leather soap and Karate Aftershave. The perfume comes in a glass bottle with a silver crown on the lid.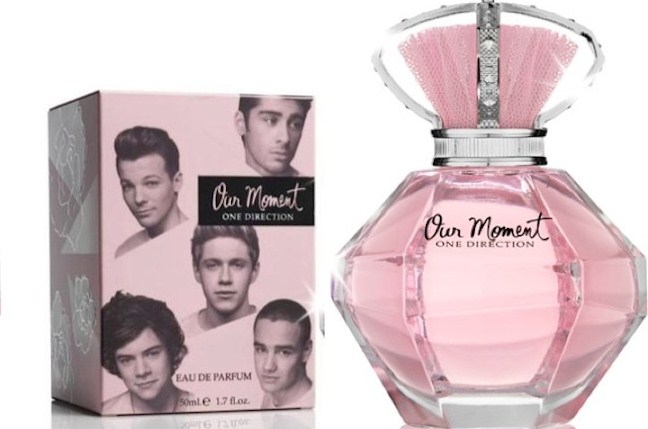 One Direction are the latest in a long line of celebrities that have launched their own fragrance. Brittany Spears stunned her fans a few years ago by releasing a fragrance called 'Curious' and consumers reported that the smell in itself was curiously disgusting.

Manufacturers and investors need not worry; the perfume will inevitably do well because it's a product of the band. The fragrance sits inside a box which has the boys' faces all looking very well groomed and handsome on the front. Teenage girls won't be able to resist shelling out over thirty quid for a bottle.
So that leaves the question, what will the perfume smell like? Will the fragrance be a mixture of all of the boys' pheromones? Or will the smell be more like handsome Harry Style's morning breath than a summer's day?
An insider from Harrods that has already tried the perfume revealed on Twitter that "Our Moment smells like a cat litter tray that hasn't been emptied in a long time, soooo disappointed!" Not exactly a summer's day then is it eh Harry?
One Direction's perfume, 'Our Moment', will be able to buy from Harrods on August 25th and everywhere else from September 9th.