Nando's is one of the nation's favourite restaurants, but I've gotta say it's kinda annoying how sometimes they just take their best menu items away for months on end for no real reason because they're 'limited edition' or whatever. I know the reasoning behind it, but wouldn't it just be better if they were always available on the menu?
Featured Image VIA
Unfortunately that isn't the way it's ever going to be there it seems, so we've gotta make the most of it when something we do really love makes a comeback. The Churassco Burger hasn't been seen since February 2017, but it's making a comeback for the month of October at all Nando's nationwide to help combat malaria – 25p of every sale will go directly to Nando's Fighting Malaria campaign. Could have come up with a better name there guys but I guess it does the job.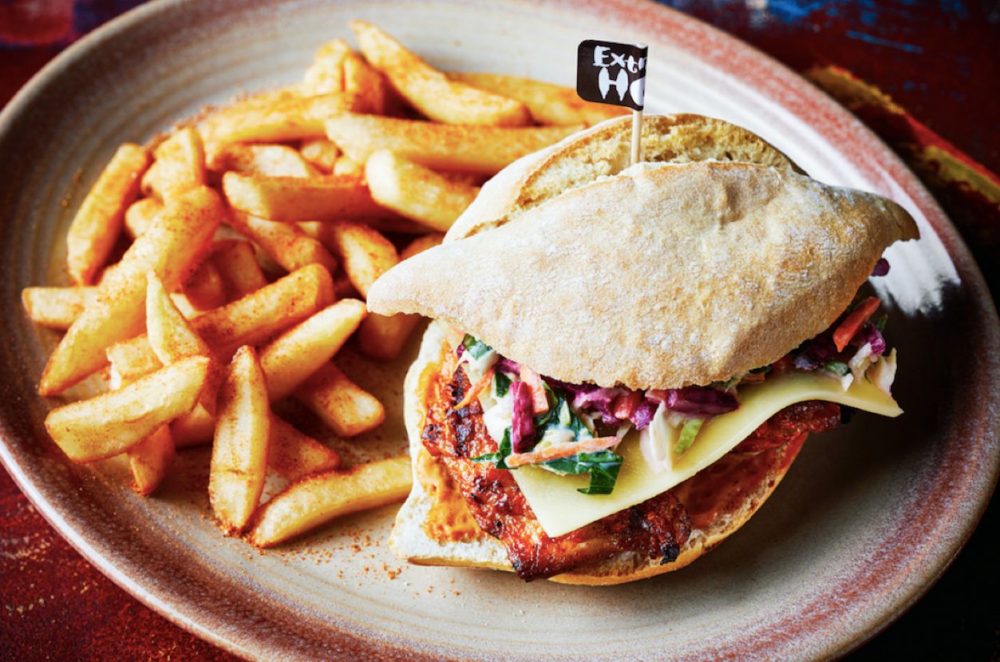 In case you're unfamiliar with the Churassco Burger, it contains two flame grilled chicken thighs, fino coleslaw, cheddar cheese and barbecue-flavoured Churrasco PERInaise packed together in a traditional Portuguese roll. It's basically dellcious and you can see this from the pictures that ordain this page. It will only set you back £7.75 as well so what's not to like, especially when you know that some of that money is going to help fight malaria over in South Africa.
Nando's are also doing a couple of other things for the campaign too. You can buy a handmade bracelet for £3.50 which is enough to protect two lives against malaria for a year and donating 10p from every purchase of a 2M beer to the campaign too. Get involved.
For more of the same, here's how to get a free quarter chicken from Nando's. Mmmmm.