Nando's is the biggest chicken restaurant in the country and deservedly so – somehow its combination of almost being a classy restaurant combined with cheap prices has captured the hearts of the nation.
Featured Image VIA
Even though Nando's is not exactly expensive, it's always better to get food for free and so I'm sure a fair bunch of you are going to love this trick that's doing the rounds at the moment. If you head down to Tesco's and buy a bottle of Nando's Peri Peri sauce, there are a bunch floating around with a voucher for a free quarter chicken on them.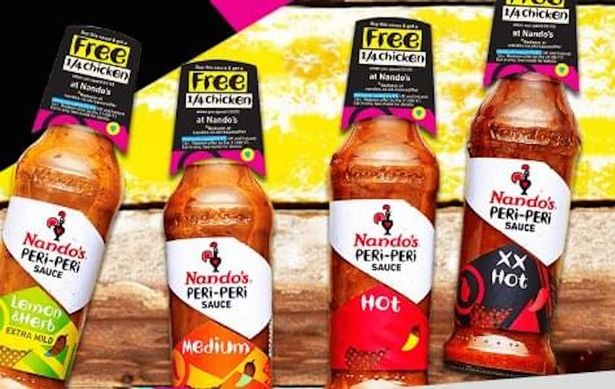 Of course, you do have to pay for the sauce but it's only one pound at the moment so it's hardly going to be breaking the bank. You also have to spend a minimum of £5 in Nando's to qualify for the free quarter chicken so they're probably going to get you anyway, but it's still cheaper than usual and just imagine how good that chicken's going to taste when you know that you didn't actually pay for it. Pretty damn good, that's right.
So basically you do have to spend £6 in order to qualify for the free quarter chicken, but if you don't think that's worth it then you're an idiot. You're also gonna be able to whack Nando's sauce on whatever you want at home afterwards too, so it's a win win situation all around really. Get moving.
For more Nando's, did you know you can now get breakfast there? True.