It's been a rough year for Megan Fox's ex-husband Brian Austin Green. Having expressed his hopes that he and Megan will get back together one day while enduring his ex wife's very public declarations of love for new boyfriend Machine Gun Kelly, the guy has now been further shit on after Megan Fox scolded him under his own Instagram photo.
Featured Image VIA
Over the weekend, Green shared an Instagram photo showing himself and the couple's youngest son Journey dressed up for Halloween with the caption: "Hope you all had a good Halloween!"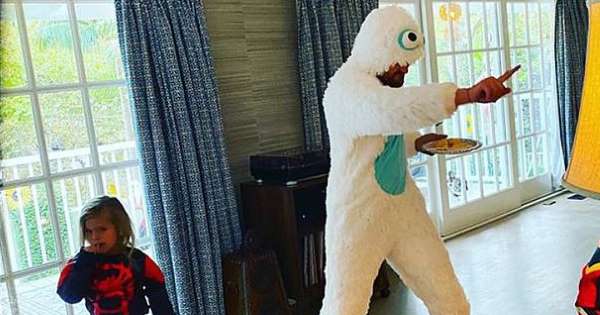 Innocent enough, right? Except Megan Fox was fuming about it and instead of sending the guy a text or picking up the phone, decided to let rip on him in the comments underneath the photo itself: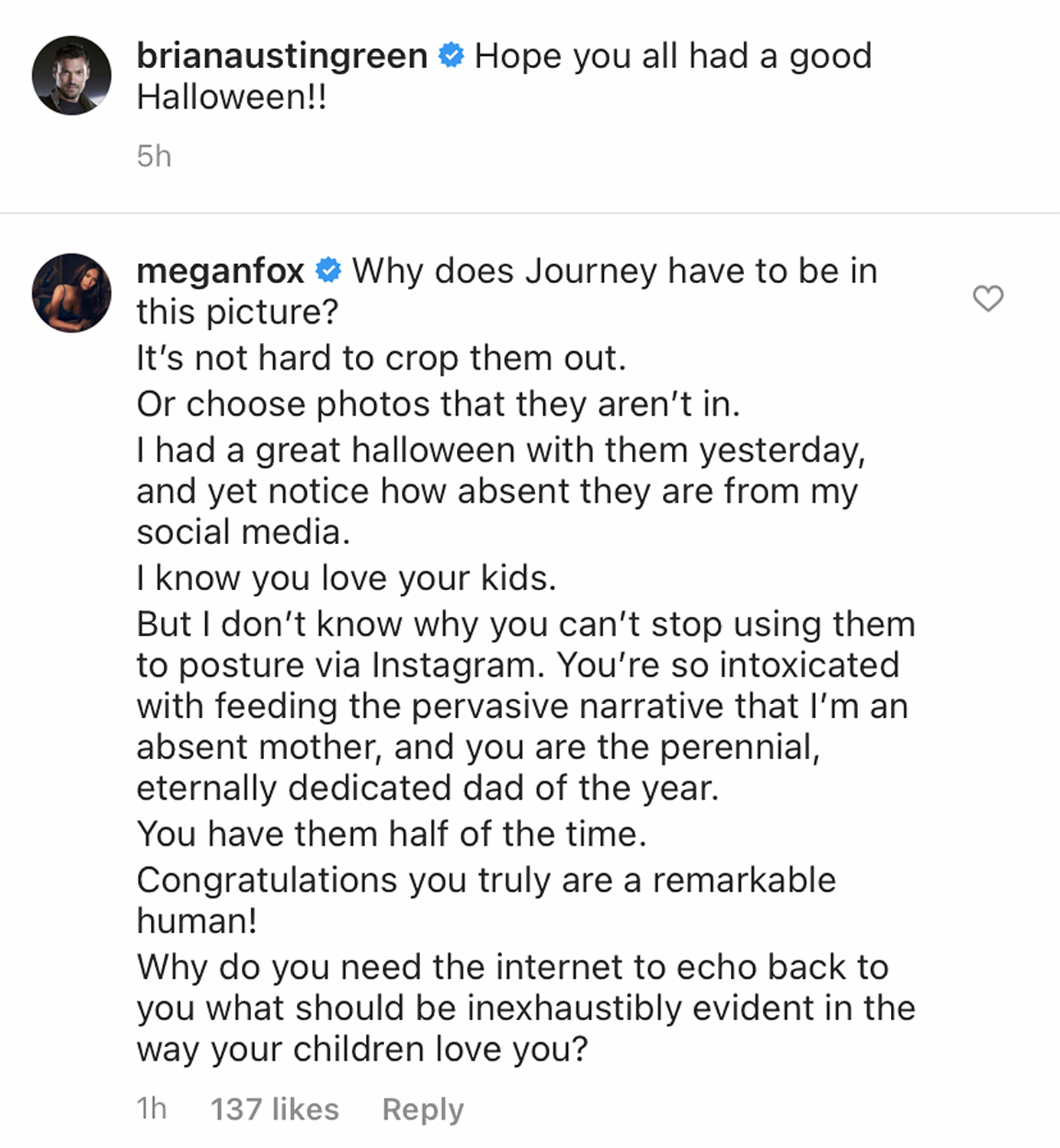 Damn! Looks to me like he's just being a good dad? Even still, not sure why she felt the need to air their dirty laundry in public like this, but I guess it had the desired effect because Brian Austin Green immediately deleted the photo and re-uploaded it with their son cropped out, just like Megan asked him to! Ooof.
View this post on Instagram
Up until October 2019, Megan Fox was sharing photos of her kids on Instagram herself, but I guess she now forbids it, hence why she's so angry with Brian here. I'm not sure about her theory that he's done it to make her look bad (was anyone even thinking that?), but I think she's the one who comes off worse here, not least because she could have easily had this conversation in private rather than humiliate the guy once again.
I mean imagine being Megan Fox's ex-husband and still clearly in love with her and having this thrust into your face on social media:
View this post on Instagram
Megan Fox has either just had sex or is about to have sex with Machine Gun Kelly, but she's taken the time out to share the photo and add a lovey dovey caption to it. Imagine being Brian Austin Green and seeing that pop up on your timeline? And then being publicly admonished for sharing your own picture enjoying Halloween with your young son? That's gotta be tough.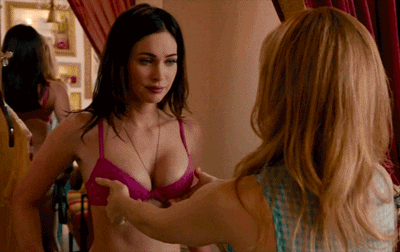 Anyway, I don't know if Megan Fox regrets leaving that comment but let's hope they can at least keep things amicable from now on. After all, Brian reckons there's still a chance they'll get back together. Yeesh.