The summer looks like it might be over with the torrential rain we've been experiencing today, so instead of a BBQ this weekend we should probably all run to our nearest McDonald's to sample their new Spicy McChicken Shareboxes and pretend that it's still the summer.
Featured Image VIA 
The nuggets are going to be available in every McDonald's chain from August 7th and will even come with a Tabasco based dip if you want to turn up the heat a notch even further. Can't say I would blame you either, the way that it's going.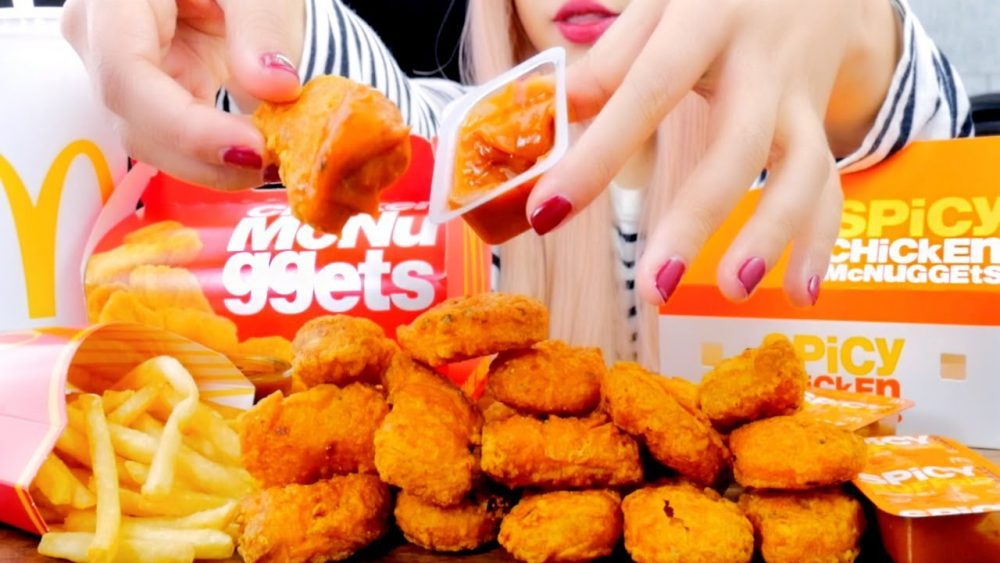 Unfortunately, the Spicy McChicken Sharebox is only going to be available for seven weeks so if you want to sample them then you had better make sure you make a trip to your local McDonald's fairly sharpish. Hopefully if they sell a lot of them then they'll become a permanent fixture on the menu because you can really see them being pretty great can't you.
Prices for the nuggets vary but you'll be paying around £3.19 for 6, £3.49 for 9 and £4.99 for 20. What are you waiting for? Except for August 7th of course.
For more of the same, check out this guy who reckons McDonald's fries could cure baldness. Lemme at them.