We haven't really seen or heard from Harvey Weinstein since the disgraceful allegations against him from half of the female population of Hollywood were revealed, but it turns out that someone is making up for lost time by attacking him in a restaurant last night.
Featured Image VIA 
TMZ broke the story and it's written in a particularly confusing and weird way so I'm just going to copy and paste it exactly to avoid complicating matters even further. Here goes:
Weinstein was at Elements restaurant at the Sanctuary Camelback Mountain Resort in Scottsdale, eating dinner with his sober coach when 2 men sat at a table next to them.

One of the men — Steve — tells TMZ he walked up to Weinstein and told him he loved his movies and would like to take a photo with him. Steve says Weinstein became belligerent and told him to buzz off. The manager of the restaurant says Weinstein was not belligerent — she says to the contrary he was "very sweet about it" and said, "I'd rather not take a picture right now." The manager says the two shook hands and Steve went back to his table.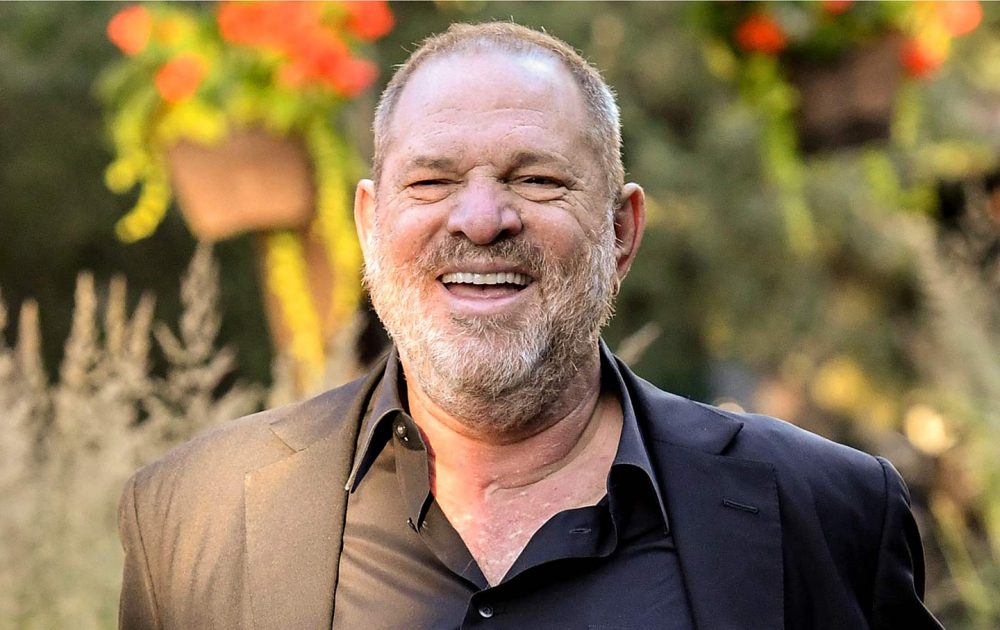 At around 9 PM, Weinstein and his sober coach got up to leave at the same time Steve and his dinner companion were leaving. Steve tells TMZ he had "quite a bit to drink," told his friend to fire up his cell phone and shoot video of what was about to happen.

Steve says he walked up to Weinstein and said, "You're such a piece of s*** for what you did to these women," and then punched him in the face twice. He says Weinstein stumbled backward and almost fell.

A restaurant manager says neither attempted punch connected, and the guy was drunk and out of control.

Both sides agree … the person who filmed the incident asked Weinstein if he wanted to call the police, but Weinstein declined and everyone left the restaurant.
I mean what? That account is kinda crazy that this Steve guy originally wanted a photo with him and then changed his tune and punched him in the face after he go wasted. And then decided to tell TMZ about the whole thing? The whole seems very suspicious to me and it's written in a kind of way that just seems like it's made up as it goes along.
And more importantly where is the video footage? Knowing TMZ they'll probably upload it later today so they get more hits so we'll have to wait to see that, but it's bound to be enjoyable even if the story behind it seems kind of convoluted and weird. There's definitely more to this than meets the eye.
If you missed out on all the awful things that Harvey Weinstein has done, then click here. It's a long list.