Absolutely wild video out of Newcastle city centre this week shows a man attempting to run over a woman who had been trying to smash his car's windshield with her shoe, before driving at another man and sending him flying into a lamppost.
Featured Image VIA
Here's the footage out of the Bigg Market area of Newcastle:
Absolute madness, few year stretch for him #Newcastle #nufc pic.twitter.com/PL8oVbyKXx

— Garwain (@Garwain) July 28, 2019
Northumbria police said in a statement:
Following a disagreement in the street, an offender then entered a vehicle and drove it at a man, knocking him to the floor.

The occupants of the car then made off from the scene.

An investigation is ongoing into the incident and officers are now carrying out enquiries to trace those involved.
Hilariously, someone has now spotted the car for sale on Facebook – lol: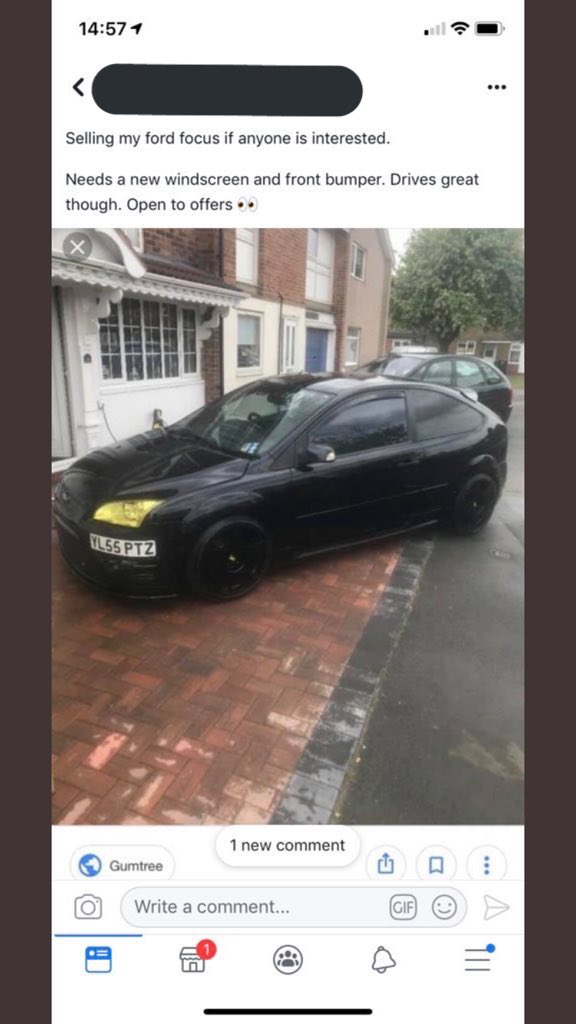 So yeah, just another quiet night in Newcastle. Really makes you wonder what all that was about though. Sure someone aggressively banging their shoes against the windscreen of your Ford Focus would be infuriating, but trying to run them and their friends over probably isn't the best way of dealing with it, if you use a little bit of foresight.
Great news though is that no one was hurt (well, apart from some bruised ribs I reckon) and that's the best we can hope for in these situations.
For more street justice, check out what happens to this guy who tries to jack a car with a mum & baby inside.