We all have dreams of our perfect pads, whether you grew up wishing for a place in the sun somewhere in Cali, a New York loft apartment or that cosy cottage somewhere in the Cotswolds. Whatever your aspirations are we all wish to have the most amazing places to raise our families or live out our single lifestyles, and in every sick place you need to have some crazy stuff. You know the kind of things you see on those millionaire mansion shows and 'PerfectLife' twitter feeds, the kind of shit you'd have to sell your soul to the devil for.
Gramovox Bluetooth Speaker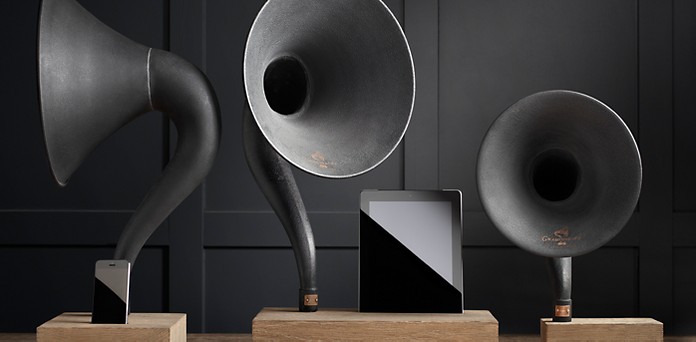 For every music lover out there this 1920s inspired gramophone speaker is the quintessential music device to play that old school hip-hop you know you love. Imagine listening to The Next Episode on this thing whilst sparking up on your New York loft Balcony – the things dreams are made of right? Well if you want this gorgeous piece of musical magic to adorn your counter top get ready to cough up £250, a relatively small price when you think about how good it will be to listen to.