Here are some of the highlights of GQ Magazine's new interview with Kenji Fujimoto, a Japanese sushi chef who spent years working as Kim Jong Il's personal chef and close confidant:
☛ Next: A Sick Chirpse Guide To Why North Korea Hates America
– Kim had a "crew" of young Korean women who he referred to as "The Joy Division"; many members had joined before they were 16. They were "maintained to provide entertainment, massages, and sexual gratification". Kim would also get them to sing and dance for him, to strip naked and fight each other in boxing matches.
– Each grain of rice served to Kim had to be inspected by hand to weed out any grains that were chipped or cracked.
– Fujimoto was the one who introduced Kim Jong Un (Il's son) to NBA basketball. Kim and Dennis Rodman are now BFFs.
– Fujimoto would routinely fly to Beijing to pick up McDonalds for Kim.
– After Fujimoto once failed clean his room at a guesthouse, Kim took away his kitchen for 6 months and made him prepare sushi in a gym.
– Kim had a motorised boogie board.
– Fujimoto was arrested while buying fish in Tokyo in 1996 and ended up stuck there for 18 months. During that time, Kim sent an assassin to kill him (possibly worried Fujimoto would reveal his secrets). When Fujimoto returned to North Korea, Kim admitted sending the assassin, but told him not to worry because he'd changed his mind.
– Kim was an avid fan of Iron Chef. It was thanks in part to the Iron Chef that Fujimoto managed to escape Kim and North Korea, by showing him an episode where the secret ingredient was sea-urchin roe. Fujimoto knew that Kim would immediately send him to Japan to buy some, and when he did, Fujimoto made his getaway.
☛ Check It: Kim Jong Un Gets A New Girlfriend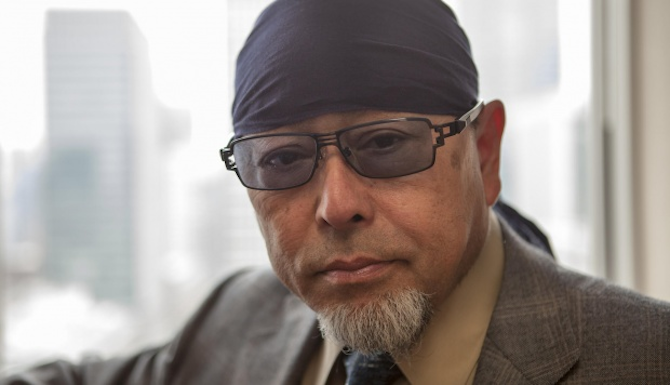 We would like to have a drink with this man. Imagine the stories he held back on. What an absolute maniac Kim Jong Il was and no wonder his son is such an emotional head case; he probably feels as though he has to out-psycho his bat shit dad. Carry on a legacy of being an awful bastard. Incredibly messed up, especially the 'Joy Division' thing.
☛ Banned: North Korea Hates Your Trendy Hairstyles
And what about the assassin story — what an awkward convo that must have been. Oh hi Kenji, you're back, listen, while you were away I sent a trained hitman to murder you but don't worry, completely changed my mind about it. I was just in a bit of a mood! So, we cool? Fuck you, make me some sushi.