There are a whole new bunch of Coronavirus rules in place right now today as the lockdown appears to ease, but people have been drawing attention to the fact that you're now not allowed to have sex with someone that you don't live with and the action has actually been declared illegal it seems.
Featured Image VIA
The Health Protection (Coronavirus, Restrictions) Regulations 2020 bill is set to be presented before Parliament today and says the following:
No person may participate in a gathering which takes place in a public or private place indoors, and consists of two or more persons.

For the purpose of this regulation, there is a gathering where two or more people are present together in the same place in order to engage in any form of social interaction with each other, or to undertake any other activity with each other.

Reasonable excuses include elite athletes, vulnerable people and key workers.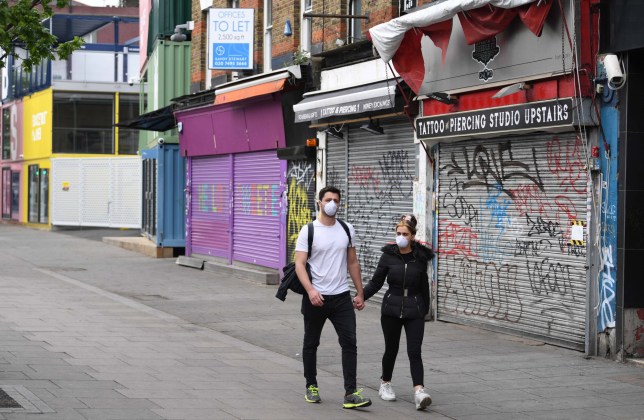 Or whatever Dominic Cummings decides to come up with that week.
Anyway, the key part of this is that both people are not at fault and breaking the rules if they are found to be doing this and that meeting up to have sex hasn't been listed in the reasonable excuses bracket. It looks like you could be prosecuted or fined if you break these rules, so you probably do need to weigh up how important it is to you to get laid and whether or not it's worth the risk.
If you've waited ten weeks or whatever it has been and not seen your girlfriend/boyfriend and haven't had sex then I salute you, but I really don't think that anyone out there has been doing that the whole time, especially after the whole Dominic Cummings fiasco in the last two weeks. Not sure if this new legislation has been put in to actively discourage this, but I can't really see it working after all these protests this weekend. People are gonna wanna bone each other and nobody seems to be adhering the rules anymore. Can't say I blame them either.
For more of the same, check out this device that lets you hold hands with your long distance lover over the internet. What?