There's a lot of competitors in the line up for most amazing job in the world (the worst job in the world is a little easier to call — it's generally the one you're in). Franck Goddio's job has to be in the running for one of the best though I reckon; it's got adventure, glamorous destinations and reams of intrigue.
Goddio has been spending the last twenty odd years drifting on the oceans, discovering ancient ruins beneath the waves and exploring them. Diving down and observing ancient relics unseen for a millennium – not a bad life, huh? My terror of the high seas and the beasts therein would probably prevent me from enjoying the position to its fullest, but I can see how a lot people would literally dig it.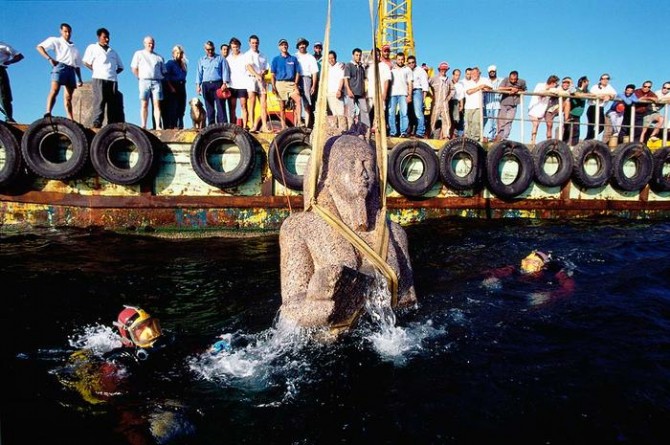 How does someone get into a job like this? Well, Goddio's grandfather invented the modern catamaran, so I'm assuming he had a bit of salty blood running through his veins right from the get go, but his career originally started in a completely different field. Goddio started his working life in finance, advising governments and the UN on monetary beefs. In the 80s he hung up his calculator and set his career path on a different bent.
His most recent project has been unearthing (or should that be unoceaning?) a lost civilisation the size of Paris off the coast of Egypt. Goddio has helped solve the mystery of the whereabouts of the ancient Alexandrian port – Portus Magnus. Untouched, unseen and unfound for 1200 years.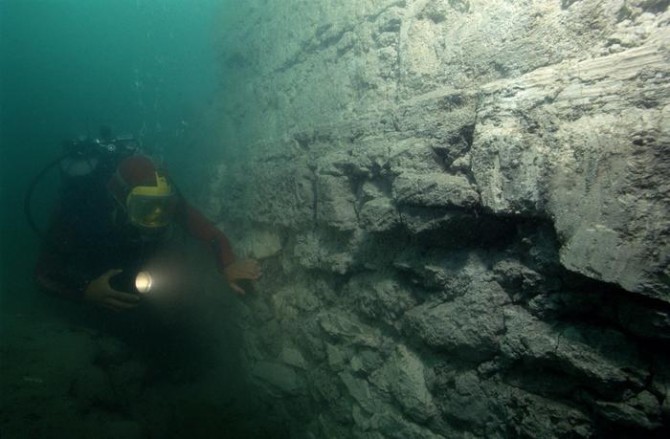 This Egyptian adventure started 13 years back, the first 8 years were swallowed up trying to find the submerged town's location before finally getting to grips with the tricky matter of having a look about. Goddio founded the Institut Européen d'Archéologie Sous-Marine (that means 'old school ocean party' or something like that I think) and his newly assembled team got the necessary kit together and got down to business.
These ancient cities and their trinkets were lost in the drink thanks to natural disasters which not only covered them in water but also deep layers of silt, so a great deal of work had to be done before anyone could glimpse the gold and bronze marvels that lay below.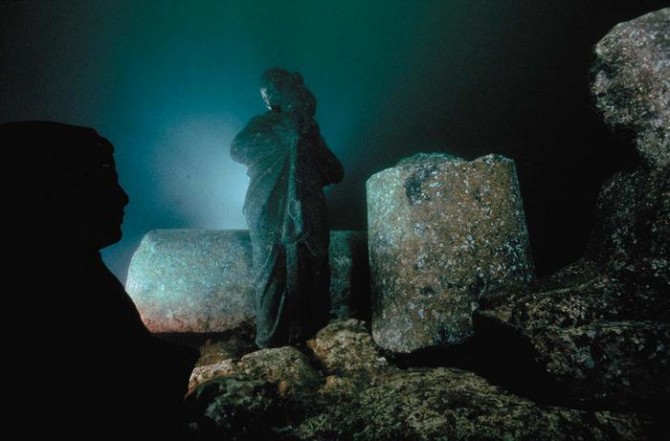 Alexandria, Heracleion and Canopus, all destroyed and drowned 1200 years ago, lay waiting for his team to clean them up and look about. These places are not small areas either, Alexandria was home to 100,000 people before earthquakes and tidal waves left great swathes of the city buried under the sea.
The town of Heracleion had almost drifted from human knowledge entirely. Ancient texts mentioned the town but no one had any idea where it used to be. Goddio and his team's work have added reams of artefacts and info about the ancient world, and I expect he's had a nice time swimming about in the lovely warm sea off the coast of Egypt to boot.
Goddio is a legend in the field of underwater archaeology, gems he's brought back to the surface are held in museums across the world. Below are a few photos from his adventures, click through the slides and wish you didn't have such a dull life: