Everyone knows that if you're ever granted the privilege of being able to work from home, then you're gonna be spending at least some of that time wanking – it's just obvious isn't it and in fairness it normally improves the quality and productivity of your work too when you're allowed to have a quick break to beat one off.
Featured Image VIA
Whilst I feel like this is common yet unspoken knowledge, one company seems to have taken it on board and is specifically allowing members of its UK staff an extra holiday where they're being specifically encouraged to spend the extra holiday masturbating. The company is of course a Swedish sex toy manufacturer for a product called LELO UK and they've announced that they'll let staff take the time off as long as it's for 'sexual satisfaction'.
Rachael Nsofor from LELO said the following about the new scheme: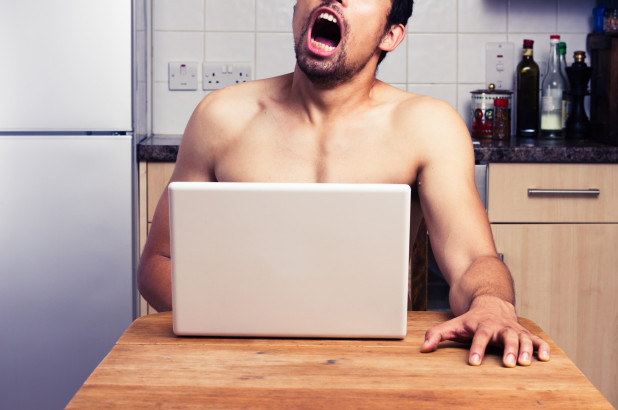 Being sexually fulfilled and satisfied is something that we at LELO UK feel is a basic human right and it's completely free!

And as a result of this research, we're delighted to introduce a new initiative where we are offering our UK employees the opportunity to take up to four days a year as a 'self love day'.

We hope our UK staff use them to do whatever they want to explore their happiness and what makes them tick with the hope that they'll come to work the next day with a spring in their step and be as productive as possible.
I mean it does make sense and apparently a survey they performed found that 78% of UK residents thought that the way to their heart was through orgasms – although it doesn't matter if these are achieved alone or with a partner. Lol – promising for the future of the human race there isn't it?
Either way this is a good idea and I fully support it – maybe we can get it going in the Sick Chirpse office?
For more jerking off, check out five telltale signs that you masturbate too much. Don't overindulge.