Just when you thought CM Punk might never get round to having his first fight in the UFC (he was scheduled to months ago before an injury set things back), it now looks like the wheels are well and truly in motion.
Featured Image VIA
UFC boss Dana White showed up on Off The Record this week to announce that a kid named Mickey Gall has been signed to the UFC and if he wins his first fight at UFC 196, he'll be the one to fight CM Punk.
This is Mickey: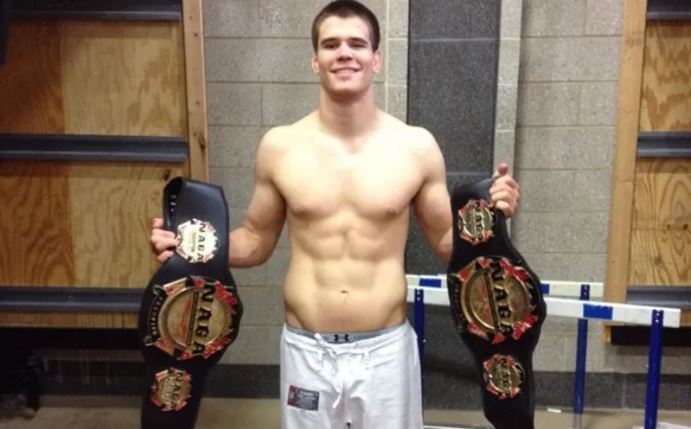 Image VIA
Dana White says:
He's holding a lottery ticket with really good odds. He's got to get through this fight, and, yeah, it's going to be a life-changer for this kid. CM Punk will be there to watch.
The most interesting thing here is the age difference between Punk and his potential opponent; Punk is 37 and has never had an MMA fight, Gall is 23 and IF he wins his first UFC fight his (professional) MMA record will be 2-0.
I guess it's a win-win situation for Mickey Gall. Whether he wins or loses, being CM Punk's first UFC opponent is a huge deal and he's bound to get paid fairly handsomely off it no matter what happens, not to mention the exposure that'll come with it. What will REALLY suck for him is if he loses to the guy he has to beat to get to fight Punk in the first place. Imagine losing to some no-name MMA fighter and ruining your guaranteed shot of being part of the most hyped UFC debut in history.
He'll also miss out on the chance of smashing CM Punk's face in, which is what a lot of people want to see. The guy was an awesome showman and wrestler but ever since he quit WWE all he's done is bitch and moan about the business that pretty much made him. Not that they wouldn't take him back with open arms if they had the chance.