If I was an official impersonator of someone I don't think that I would want to get married to someone who also looked like said person, and I think I'd be even less likely to take the plunge if this person was also a ghost, but my name isn't Amanda Teague.
Images VIA
Amanda is a female Jack Sparrow impersonator from Drogheda, Ireland who couldn't find anyone in reality that she wanted to spend her life with so instead decided to turn to the afterlife and more specifically and 18th century Haitian pirate named Jack. The pair were married on international waters so the ceremony would be legal and a medium attended in order to say 'I do' on behalf of the ghost. Congratulations guys!
Amanda had the following to say: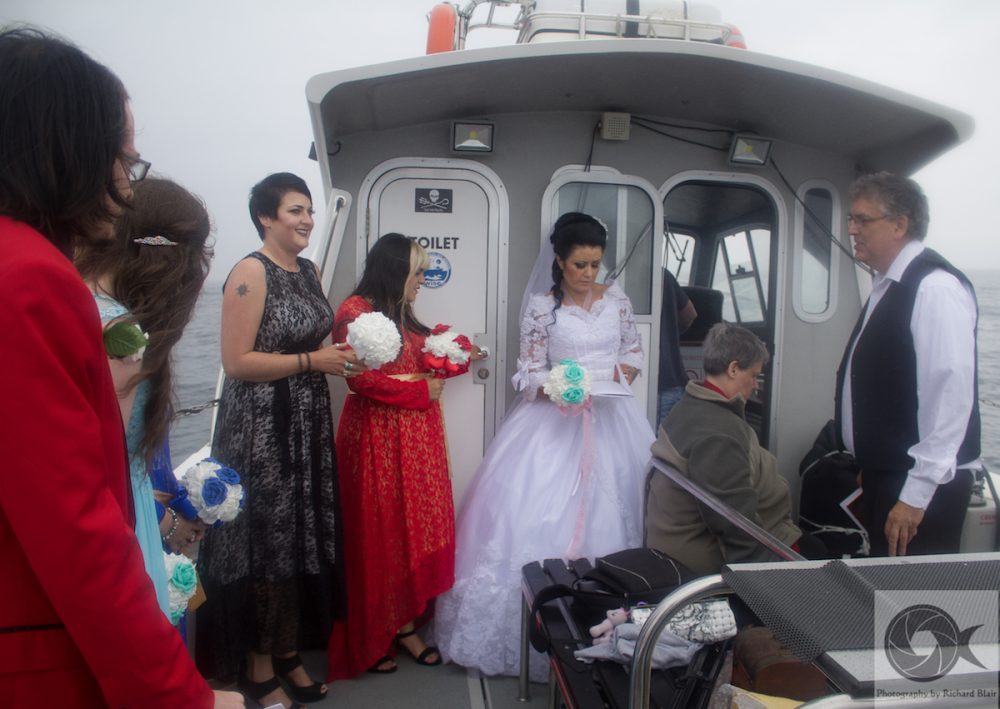 He is my soulmate.

I am so happy. It is the perfect kind of relationship for me.

He is black, so he is not the same colour as Johnny Depp, but he is dark skinned and has very dark jet-black hair, so he tells me.

I have always had a real fascination with his era, I like a lot of the stuff from that time.

And there is a lot about the modern world that he likes. I am very 1700s and he is quite modern, so it balances out.

Jack proposed to me two years after we met.

I told him I wasn't really cool with having casual sex with a spirit and I wanted us to make a proper commitment to each other.

If I am going to be in a long-term relationship with somebody I have the right to be married.

I wanted the big traditional wedding with the white dress, it was very important to me.

I told him I didn't want him to see the dress before the wedding but if he had a cheeky sneak peak while I was trying it on, I wouldn't know.

I don't know where he is or when he is around most of the time – it is hard to keep secrets from him.

We also had matching rings designed for the ceremony made of brass -which is Jack's favourite metal – and white-gold which is mine.

It is well known that people often feel a spirit touch their hands, their face or their hair.

The only difference with having a sexual relationship with a spirit is obviously that sense of touch goes a lot deeper.

You can feel the weight of the spirit, their touch, the pressure.

You can literally feel the physical act of what the spirit is doing to you, and the spirit can feel it too.

We're currently writing a book about or relationship to help other people get into relationships with spirits.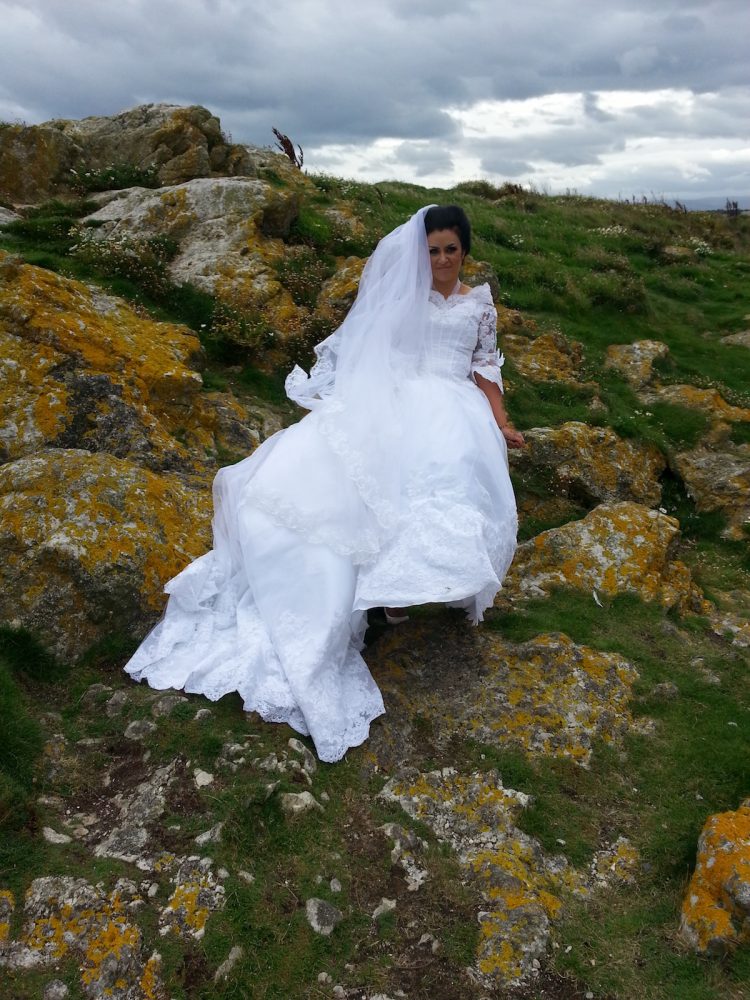 Er right, OK Amanda. I don't really want to rain her parade because she seems pretty happy with this arrangement, but does nobody around her think that's she gone completely mental and lost the plot over the last two years?
It's one thing saying that you're dating a spirit but making up all of that stuff and then actually heading out in a  boat to the Atlantic Ocean to marry it really does seem like it's crossing the line. Shouldn't someone be getting this woman some psychiatric help rather than just taking photographs and laughing at her situation? Just putting it out there.
For more people having sex with ghosts, check out this woman saying that having sex with a ghost was the best that she ever had. Guess it isn't just Amanda sitting in the crazy seat.