Scotland is a great place to visit – the only problem when you're in London or the South though is that it takes so damn long to get there.
Images VIA
This might end up being a thing of the past though, as this new method of transport called the Hyper Chariot is going to allow you to get from London to Edinburgh in just eight minutes. Rapid.
The shuttle accelerates from 0-4000 mph in about three minutes and travels like that for another three minutes before then slowing down for its arrival into the city for the final two minutes of the journey. You would be sat in a car-like capsule that travels through an airless concrete tube. Apparently you won't be able to stand up because you'll be strapped in, but you won't feel any of the g-force thanks to the pressure inside the capsule.
The President of Hyper Chariot Matthew Modine said the following: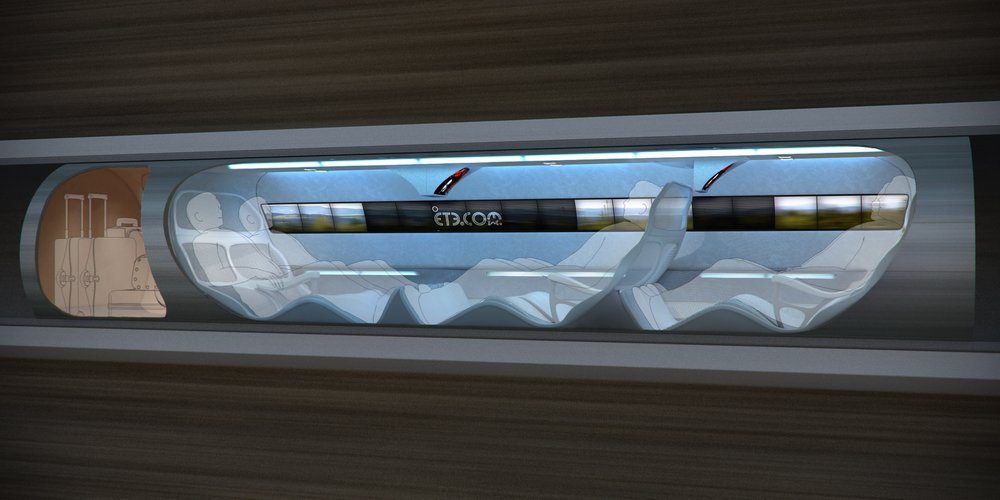 Most injuries during travel are caused by human error or adverse weather conditions.

Hyper Chariot is self-driving, monitored from a central command centre, and is contained within a tube so the infamous British weather can't cause any disruptions.
I mean in theory it sounds completely awesome with the only downside being that a ticket would cost around £100. Having said that, it's pretty much almost that just to get the train up there anyway, so I guess overall this is a great transportation feat.
For more of the same, check out the fastest martial artist in the world. Similar because they're both so fast, duh.