The porn star who Dan Bilzerian picked up by the vagina and launched off his roof last month is trying to sue him for $85k after she broke her foot on landing.
Bilzerian's lawyer's argument is that it was her fault, as she agreed to do the stunt for a magazine shoot with Hustler and also held onto Bilzerian's shirt as she was thrown, which she was warned not to do, changing the trajectory of her landing.
It's a lot longer and harsher than that in its entirety and doesn't read like any lawyer's letter I've ever read before. It's also 100% real and confirmed by Bilzerian's legal team:
☛ More Dan Bilzerian: Dan Bilzerian Talks About How A Drug Fueled Five Day Bender Resulted In Two Heart Attacks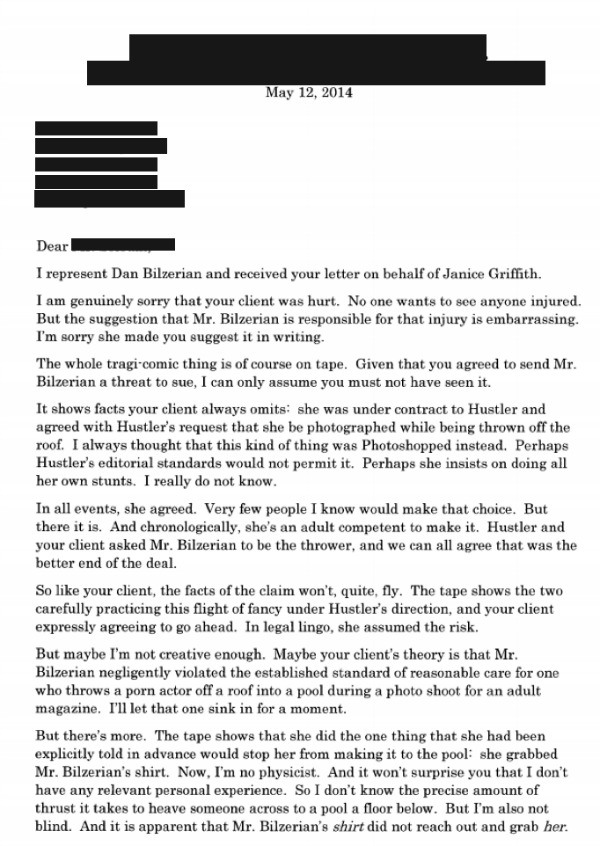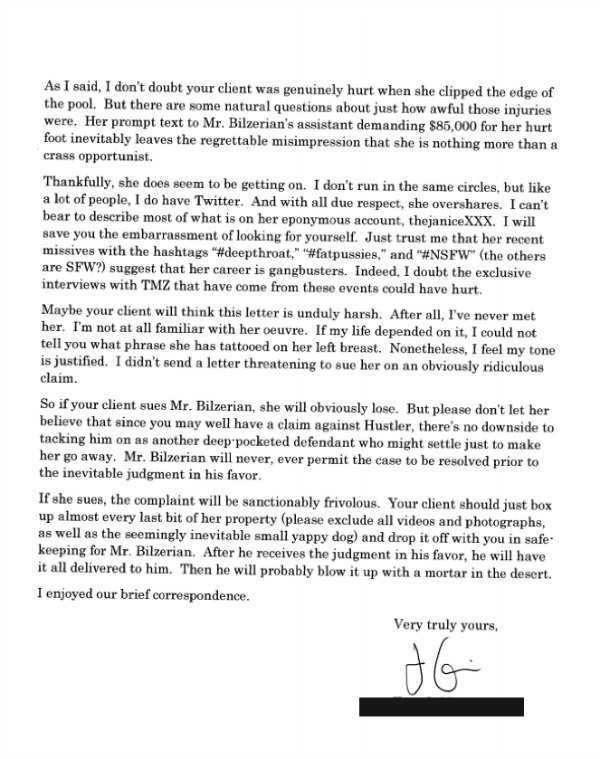 ☛ More Dan Bilzerian: Jesus Christ, Have You Ever Seen An Instagram Account As Fucking Mental As This?