As far as Tinder openers go, it's going to be tough to beat the guy who got a girl's number using nothing but emojis. Still, this dude's opener is surprisingly solid in the end too… wait for the punchline at the end:
Featured Image VIA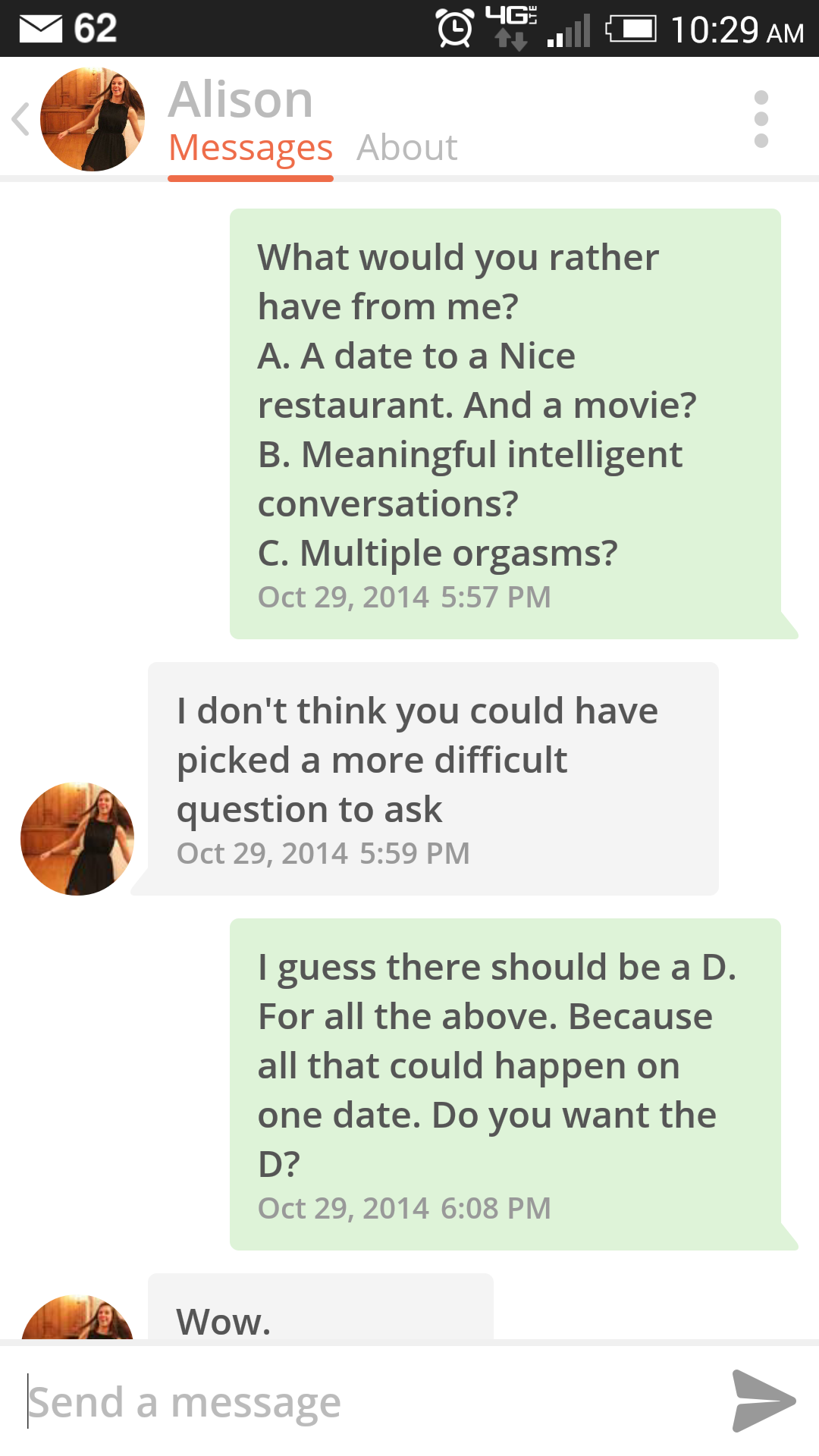 Wow indeed, Alison. Wow indeed. Doesn't even matter if that's a "wow, great pickup line" or "wow, this guy's cringe as hell", because wow is really all you can say.
Claiming you've met Kurt Cobain may work slightly better though.