Have to say I was sceptical about this kid's claims at first but by the end of it he had me convinced he actually travelled through time and met Kurt Cobain. I'm pretty sure this girl he's running game on 100% believed him too.
Here's the conversation courtesy of the Daily Dot:
Images VIA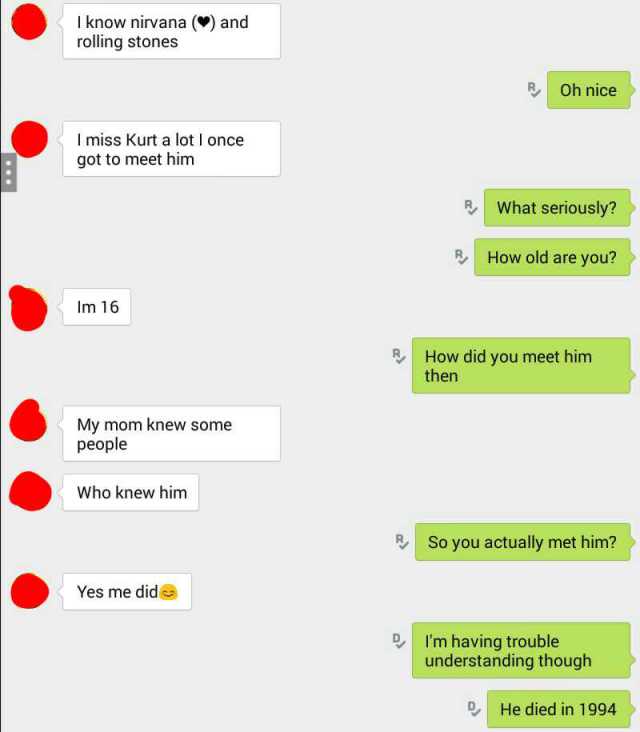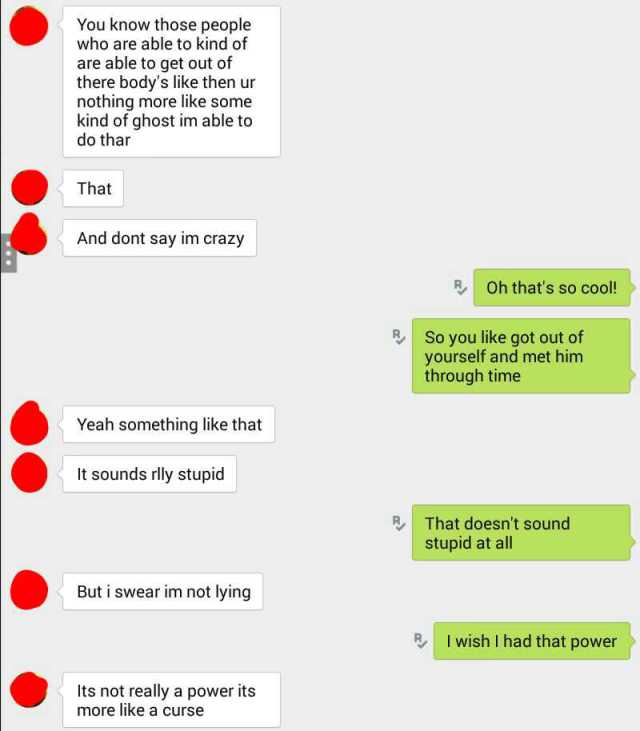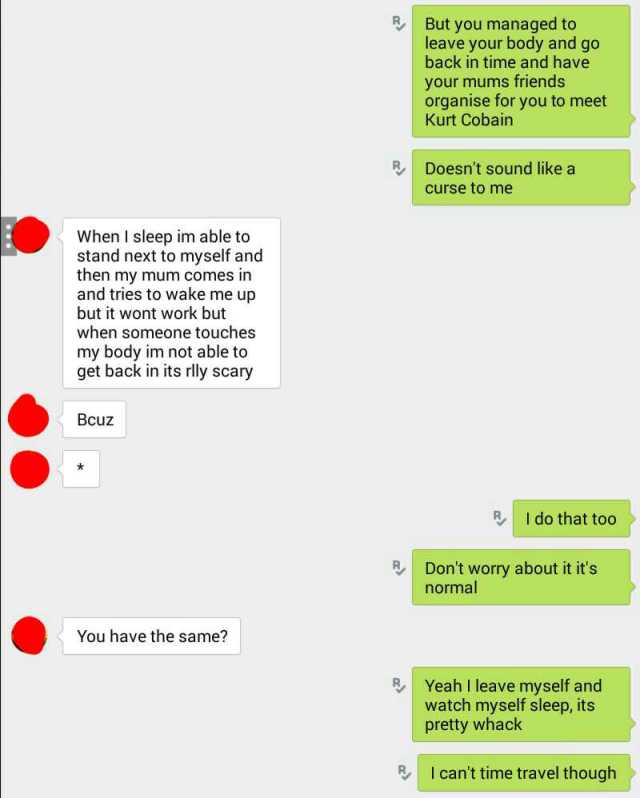 These two are blatantly hooking up to some Nirvana as we speak.
If you haven't already, check out the handwritten note discovered in Kurt's wallet at the scene of his death.