For those that haven't been here before, the Darwin Awards posthumously celebrate people who've been kind enough to kill themselves in a stupid way, ensuring that our gene pool remains free of their backward facing retardical genes. In other words, the winners of these coveted awards, if left unchecked, would have watered down our pedigree. We salute the fact that they removed themselves from earth before breeding.
Today's celebration of death includes a couple of wannabe pilots, some duct tape and some nuclear waste.
Duct Tape Drama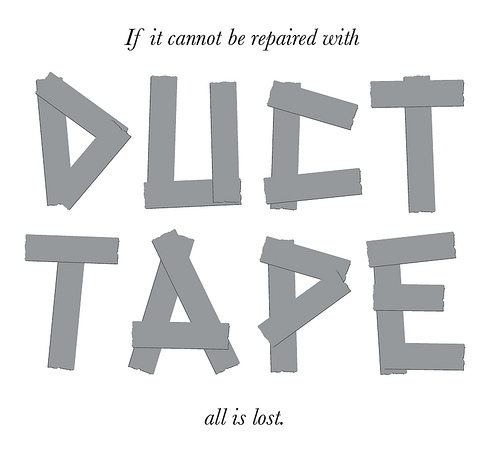 Everyone knows that duct tape pretty much sorts everything out. It's probably one of the most useful inventions of all time, but even this hallowed material has its limits. In Oregon in the year 2000, a couple of fishing chaps fixed up their twelve-foot aluminium boat with duct tape and set out on the Columbia River. In an effort to test the limits of duct tape's strength they also exceeded the 200 pound weight limit of the boat by filling it with over 600 pounds of equipment.
The water got choppy, the duct tape failed and both were thrown into the cold, cold water. One guy survived but Steven was less luck. He was found bobbing along the river face down in an ill-fitting life jacket by the US Coast Guard . Take home message: duct tape does have limits.
☛ Read Next: The Darwin Awards: Stupid Ways To Die #7