Last year saw quite a few decent horror movie releases, including Clown (although that was more funny than scary), Goodnight Mommy and The Hallow.
We're hoping that 2016 is equally as good as we love a scary film here at Sick Chirpse. That's why we we're delighted to hear that James Wan is bringing out 'The Conjuring 2: The Enfield Poltergeist'.
Do you guys remember the first one? Disturbing stuff right? Well, what's even better about this release is that it is based upon one of the most famous UK poltergeist cases of all time.
For those of you who don't know about this, basically in 1977 a single mum and her four kids made various claims about a ghost terrorising their Enfield council house. The disturbances included furniture moving, demonic voices and a couple of the children even experienced levitation (pictured below).
Featured Image VIA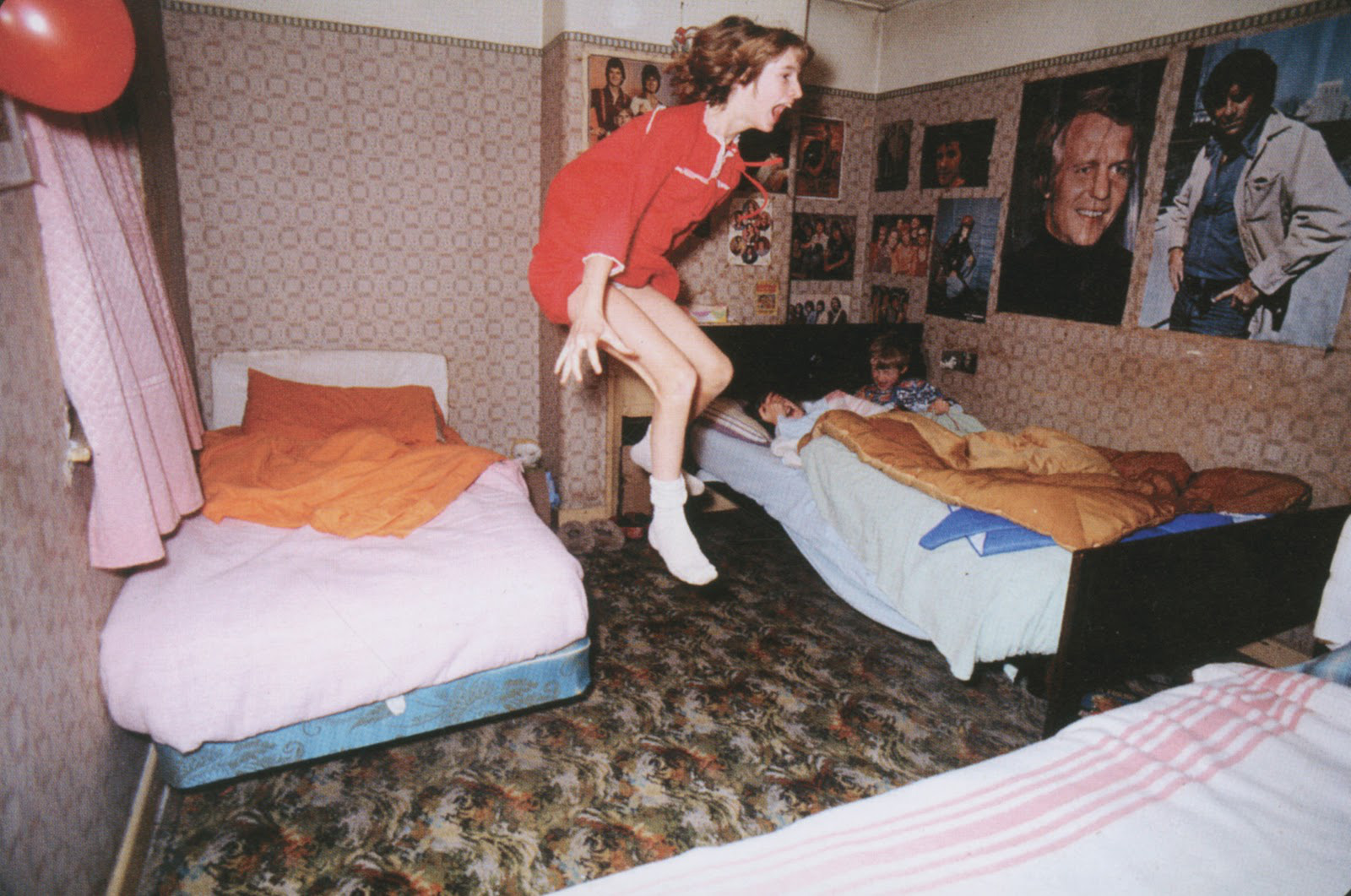 Image VIA 
The whole thing was surrounded by controversy as the police, media and various experts got involved. Some stated that the occurances were absolutely true, while others said it was all a media stunt. To this day, no one really knows the truth.
Anyway whether it is fact or fiction, it's a really cool premise. Wan stayed pretty loyal to the story as the two main characters, Ed and Lorraine Warren, are based upon paranormal investigators who were actually involved in the case in real life and believed the whole thing to be gospel.
This week saw the release of the official teaser trailer and it looks fucking terrifying. Just see for yourself.
Exciting stuff right? As we said, it's just a teaser, so it doesn't give too much away. But it does look pretty chilling and atmospheric and the fact that it is based upon a true story adds to that.
It's not coming out until June so you're going to have to wait a little while. In the meantime, why not sit back and enjoy a bit of unrestricted Netflix?